For decades, Sweden and Finland believed that maintaining their neutrality was the best way to safeguard their independence and peace. But, peace is not something which the USA appreciates as wars and the resulting weapons trade have always benefited the American economy enormously.
So, when prompted by the USA, Finland and Sweden pursued NATO membership. For NATO membership, all 30 members have to be in consensus to admit new members.
The "Turkey Barricade"
Finland and Sweden were invited to join the alliance by NATO Heads of State and Government during the Madrid Summit 2022.  Later, the accession protocols for both nations were signed. After that, allies should ratify the protocols in accordance with their own national protocols.
But, Turkey soon became a major headache for Nordic countries' NATO membership. According to Turkey, the two nations were negligent in their treatment of groups that pose a threat to national security.
Recep Tayyip Erdogan, President of Turkey, described Finland and Sweden as a "hatchery" for terrorist organisations. Mevlüt Avuşolu, Turkey's foreign minister, said both nations must ease export restrictions on particular items related to the defence industry and offer explicit security guarantees.
Actually, the main issue for Turkey is the existence of PKK activists in Sweden. Turkey demands F-16s and re-entry into the American F-35 programme after being shut out for purchasing a Russian missile defence system.
Sweden will be asked by Turkey to take further action against the PKK and "stop arming and funding the YPG". The Turkish government has reiterated its stance that if its demands weren't met, it would use its veto power to block Sweden and Finland's bids to join the Western military alliance.
Geopolitical analysts believe that Turkey won't be blocking the Nordic countries' accession to NATO, it just wants to extract its pound of flesh from European Union.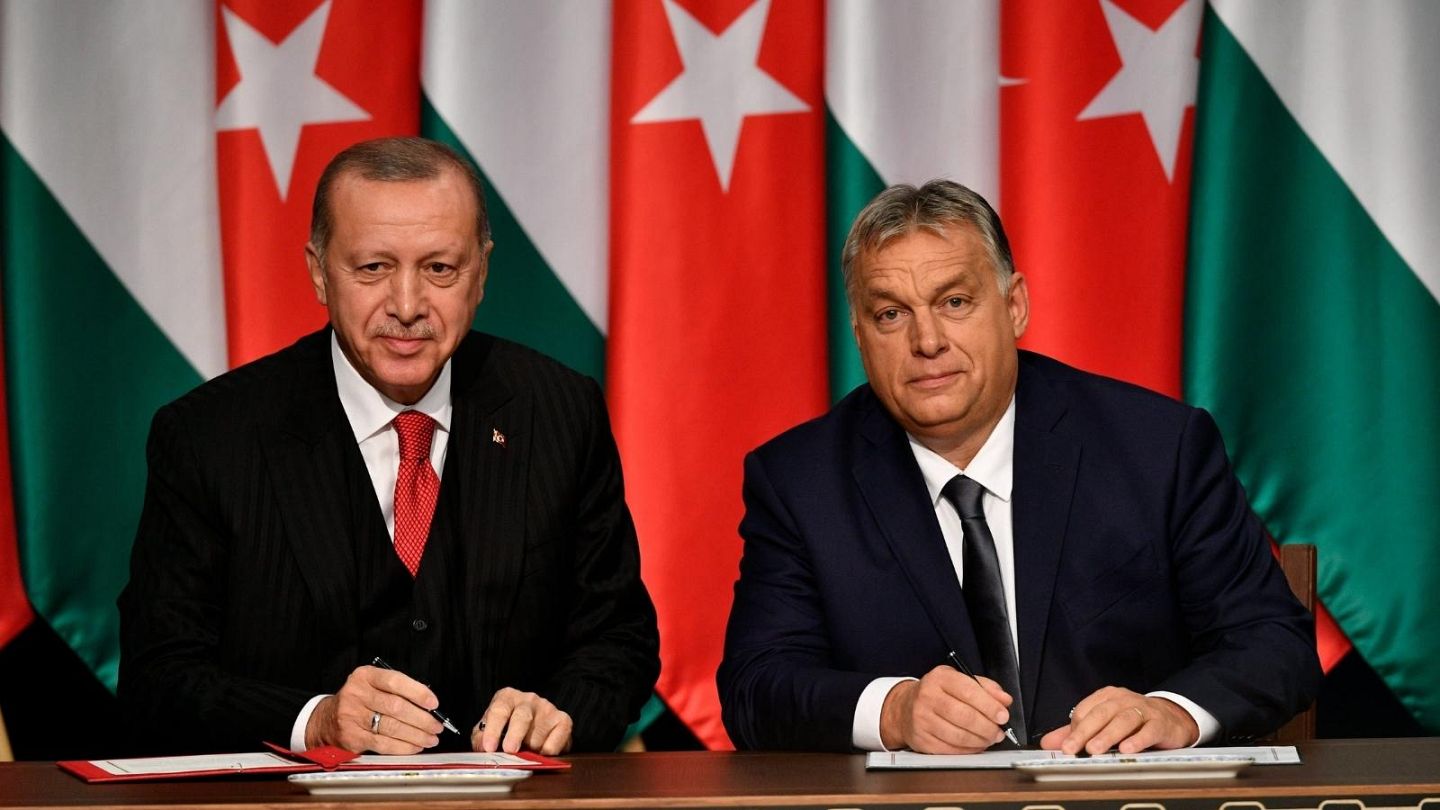 Also Read: Hungary abolishes EU parliament to take back control of its energy supplies
The "Hungary Obstacle"
After Turkey, the "Hungary obstacle" emerged for Stockholm and Helsinki. Initially, the Finnish government had said, "Hungary supports Finland's NATO membership, but the ratification process in the Hungarian parliament is still underway."
But last week, Viktor Orbán's Fidesz lawmakers prevented the introduction of a motion in Parliament that would hasten the vote on Finland and Sweden's NATO membership, drawing harsh condemnation from the opposition.
Seems like, Hungary has taken a leaf out of Turkey's playbook. Despite the previous reassurances, Hungary knows that it can capitalise on the Nordic applicants' membership.
Hungary is in an isolated position in the European Union and the veto will help it assert its influence in the bloc. Hungary is entitled to €31 billion in grants from the EU's pandemic recovery fund and under six-year funding programme for Hungary to modernise its national infrastructure is also under scrutiny by the EU. However, the EU has blocked the transfer of these funds to Hungary. Budapest is also entitled to request up to €9.6 billion in loans, which are repaid over time.
Hungary realises that it can push the Union and its members around by blocking Finland and Sweden's membership. Furthermore, Hungary's government is the most Russian-friendly government in the EU right now and the inclusion of Sweden and Finland will only harm Russia's prospects in the region.
Additionally, Hungary is also the most pro-Turkey EU member state; it has supported Erdogan on a number of occasions, is in favour of Turkish EU membership, and has emphasised that Turkey's worries regarding Swedish and Finnish NATO membership should be taken into account.
All in all, Hungary doesn't want to give anything free to European member states when it is being pressured by Brussels on every other occasion. Budapest wants its funds and Turkey has shown it the perfect way.