The Niger-Benin pipeline project: In the wake of the Russia-Ukraine war, the shortage and demand for oil and gas have risen sharply. Rich countries are rushing to Africa in an attempt to secure alternate sources of energy. While Macron visited Algeria which is rich in gas, Portugal Prime Minister António Costa also visited Mozambique for natural gas. In such circumstances, African countries are starting to realise the importance of their oil reserves and have taken an active role in using their resources to grow their economies.
Niger is building a major oil pipeline, which will stretch from Niger to Benin. Located in Southwest of Niger, the project's length is estimated to be 2000 km (1240 miles), including 1250 km in Niger itself. The Niger-Benin pipeline will connect oil wells from the eastern region of Agadem to the Beninese port of Seme. The project is said to benefit the West African country, it will make Niger self-sufficient and reduce its dependency on the West.
However, the eastern region of Agadem, where this Niger-Benin pipeline is being built, has witnessed many Jihadist groups which are involved in bloodshed and destabilising efforts. The presence of these terror organisations becomes a hindrance in the progress of this project; the prevalence of them will not let the project take off. Nigeria who shares its border with Niger, is one of the most strategically important and resource-rich countries in the African continent, is also dealing with the theft of its oil.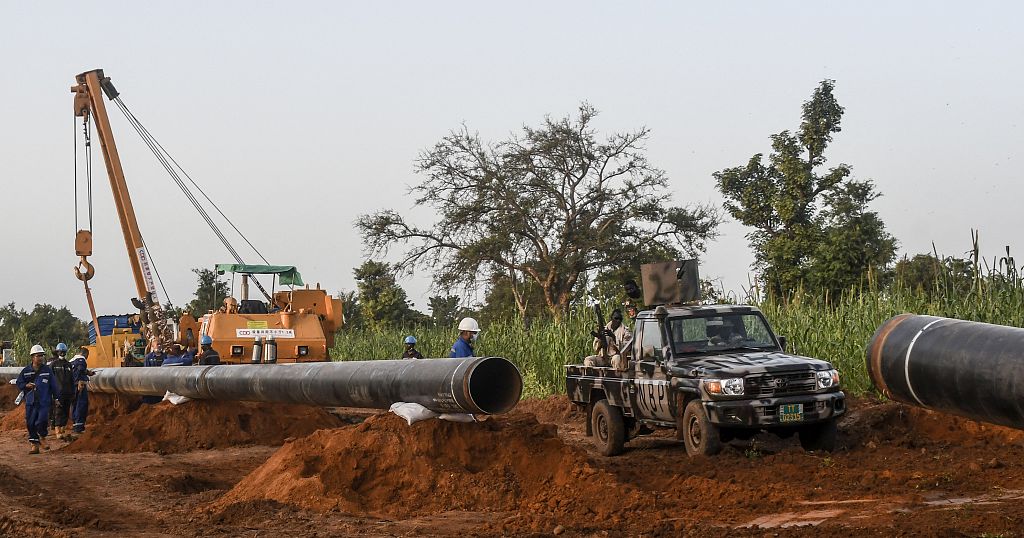 Now, we at TFI Global Africa explained how Boko Haram is an offshoot of the CIA. We explained how the infamous intelligence agency of the US, the Central Intelligence Agency, is using Boko Haram to destabilise Nigeria primarily for its oil. We have seen how the US creates a problem in a country and then portrays itself as a solution like it did with Afghanistan, which even Hillary Clinton admitted. Similarly, the French's involvement in the Sahel region is also questioned. Sahel, which includes countries like Niger, Mali, Burkina Faso etc, is also struggling with Jihadist groups. Mali's government condemned France for failing to quell the violence and abandoning it midway.
There are also several reports that which accuse French forces of supplying weapons to Islamist groups in Mali. And just recently, the foreign minister of Mali, Abdoulaye Diop, said at the United Nations that France is hand in glove with the Islamist groups in the Sahel region. He stated that France is violating the sovereignty and territorial integrity of his nation and the West African would retaliate.
Also Read: Niger's 'Africa's longest pipeline project' is game-changing, but it needs to choose its partners carefully
A report of Africa Insider states that Boko Haram and other Islamist groups are making repeated incursions into Niger from Mali, this poses a major threat to the pipeline project. The involvement of Boko Haram and these Jihadists, which are infamous for their unprecedented brutalities, will force the government of Niger to divert its resources and manpower away from developing the Niger-Benin pipeline project and employing it in eliminating Boko Haram. Now, the main question arises. If Boko Haram and these groups are able to invade and successfully capture the oil pipeline project of Niger, then who is going to benefit the most? Will it benefit the terrorists or are there other players involved? Are there other nations involved in the invasion of Niger and the possible impediment of its oil pipeline?
However, with reports of the west being hand in glove with these jihadists elements, a severe shortage of oil in Europe, countries making a beeline towards Africa for energy resources and then jihadist incursions to source of oil in Niger, the pieces of this jigsaw are in place and point to a grand conspiracy which even a layman can ascertain.