In international affairs, before putting trust in any country, it is necessary that its intentions are evaluated. Otherwise, it will have disastrous repercussions. Many countries have failed to do so and are paying the price for their mistake. Niger is building with China what is said to be the longest oil pipeline in Africa.  Located in Southwest Niger, near the border with Benin, the project's length is estimated to be 2000 km (1240 miles), including 1250 km in Niger itself. The pipeline will connect oil wells from the eastern region of Agadem to the Beninese port of Seme.
600 km of pipeline has been laid and according to Niger's ministry of petroleum and energy, the nation is all set to sell crude oil to the international market from next year. Niger's pipeline project with China is a world-class infrastructure project which will benefit the West African country in the long run. Niger has many oil reserves which are unexplored and untapped, and with the project, the government can now use them to further its economy. The project will provide Niger with a new position in Africa, one where it will not have to rely on its neighbours and superpowers for basic needs.
Read More: 'Our problems are our problems,' South Africa, Botswana and Mozambique have sent a strong message to the West
The Russia-Ukraine war and the resulting shortage of oil in the West make this project indispensable for the quest to become energy sufficient. Niger will also become an exporter of oil with the blessings of this project. The pipeline will drastically curb the dependency on oil. But, the main issue arises regarding the country with which Niger is building this project. Generally, whenever we hear about China, we know that something bad is about to happen. We cannot blame ourselves, after all, China has always been doing things that make it one of the most cunning and untrustworthy players in the world. China has betrayed its "friends", backstabbed its partners, violated the sovereignty of other nations and occupied territories of other states.The presence of China in Niger will have disastrous implications for its political and economic condition. China will take advantage of its kindness, and manipulate it into believing that partnering with it will be in its interest. China's main purpose for being in Africa is to exploit it as much as it can for its own benefit.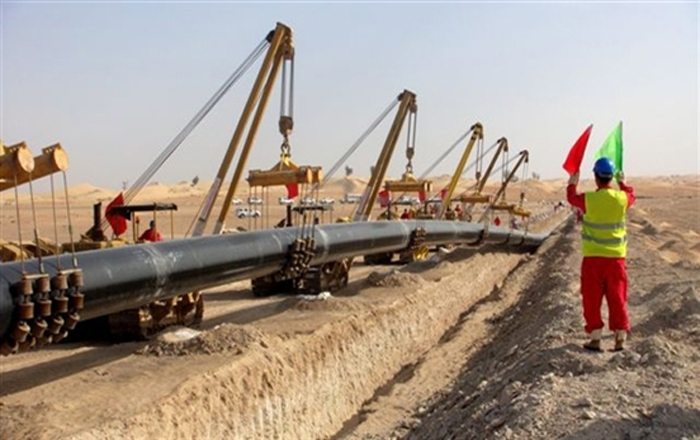 China actively practices debt-trap diplomacy in Africa. It deliberately gives huge loans to countries that it knows they won't be able to repay. When poor nations are not able to repay their loans, China forgives their debts in exchange for their resources. These heavily-indebted countries eventually have to give up the control of their resources to China. The entire purpose of the debt trap is to somehow establish control of the natural resources of Asia and Africa and China is an expert in it. China is going to follow the same pattern in Niger which is rich in uranium, coal, gold, gypsum, iron ore, petroleum and gas. Niger is making a big mistake by signing an infrastructure deal with China which has absolutely no interest in the betterment of its economy and development of the energy sector. Niger is hoping that the oil pipeline project with China will develop its oil sector and make it self-sufficient.
Read More: How China controls Africa with bricks and mortar
It appears that the West African country is not familiar with the classic strategy of China. Niger has not seen what the Chinese government has done with other countries in the name of economic partnership. All it needs to do is look at what happened with the Democratic Republic of the Congo. In DRC, Chinese state-owned and private companies are running illegal activities, exploiting resources, damaging the environment, using locals as slaves, etc. Niger must understand that the same thing can happen to it too. The Agadem region of Niger, where the pipeline is being laid has many Jihadist groups, and China is certainly going to use them in plundering the resources of Niger.
Niger opening its door to China will bring a darker chapter in the future of the nation. The entry of China will push Niger into a state of misfortune, its security will deteriorate and the economy will sink. Trusting Xi Jinping is one of the biggest blunders which Niger is committing at the moment. Nigerien president Mohamed Bazoum must save himself and his people from the sinister motives of Xi Jinping who have already decided his plans to plunder and destroy Niger.
If there is one country with which Niger can go ahead with its oil pipeline project, it is Russia. Russia will never disregard Niger's sovereignity and steal its natural resources. Just like Guinea, DRC etc, Putin will respect Niger's decisions and will assist it in becoming an oil-sufficient nation.
There is nothing wrong with having ambitions. Niger must think about its future. However, the country which Niger thinks will help it in fulfilling its dream will shatter it and turn it subservient rather than self-sufficient.