We all know about UK's migration problem, which seems to be growing each passing day. So far in 2022, almost 40,000 people have crossed the English Channel in small boats to arrive at UK's shores.
As per BBC, almost all of these aliens coming to UK in small boats claim asylum in UK. But of course, UK can't provide government protection to all. So, to tackle this problem, a Rwanda plan has already been figured out. As per this plan, people seeking asylum in UK will be deported to Rwanda and settled there.
UK eying Belize to turn it into asylum hub
Although, this plan never came to a realization. The plan got derailed after it got severely chastised by human rights groups and international agencies. Now, UK has set its eyes on countries like Belize, Paraguay and Peru to expand its international asylum program.
UK's tabloid, The Daily Express, recently reported that UK was eagerly looking to strike deals with these nations to send offshore migrants who cross the Channel from France by boat. UK had hoped it would get a welcoming response to this proposal, but Belize was quick to spoil its party.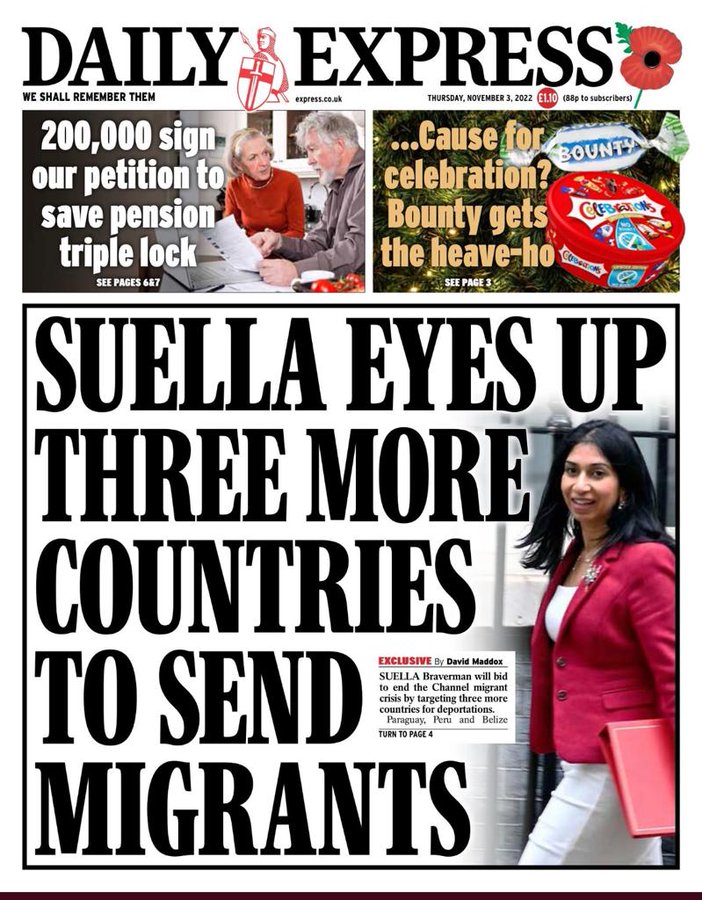 Belize blasts UK
The Sydney Morning Herald quoted Belize's foreign minister Eamon Courtenay as saying that such a policy is "inhumane." He said, "Belize is not in negotiations with the UK or anyone else to take migrants. The very idea of exporting migrants is offensive to us. It will not happen."
Read More: IMF and China lock horns for Dominica's attention
What an epic takedown of UK by the Belizean foreign minister. Belize, a commonwealth country and a former UK colony, enjoys good relations with the UK, but that doesn't mean it will take orders from 10 Downing Street and go to great lengths to appease it. Belize has made UK clear that what it cares for are its own paramount interests.
Paraguay drops a bombshell on UK
It has set an example for all the countries in the region, especially for Paraguay. The Express' report claimed that UK had made the most progress with Paraguay on a potential deal. However, Paraguay's Vice Minister of Foreign Affairs later made it clear that the issue of immigration was never discussed with UK.
The minister said, "Paraguay has never negotiated an issue as sensitive as immigration with Great Britain, despite having an open policy on this matter and the information disseminated by British media does not match the truth regarding Paraguay."
Read More: People of Barbados sink their government's efforts to whitewash colonial-era atrocities
So, the UK's dreams of turning Belize and Paraguay into its offshore detention centres have been crushed now. The UK seems to be misguided by a colonial hangover and needs to wake up to the new realities of the world. The rude shock that Belize just delivered to the UK must have made it realize that it should face its problems head-on and not expect others to rescue it. Belize is a proud, independent, sovereign nation, and it will keep serving its own interests, even if that means debilitating its ties with the UK.