Trinidad and Tobago is already facing US sanctions on account of a controversial shipment of fuel from Trinidad's Paria fuel trading company to Aruba, which then was sent to Venezuela.
Venezuela's current government under President Nicolas Maduro is considered illegal and corrupt by the US. Earlier the US had warned other nations against assisting embattled Venezuela President Maduro and his regime. The threat of US sanctions looms large on Trinidad and Tobago if it is found to have assisted Venezuela in getting fuel. This puts the Caribbean nation in a very precarious situation and essentially jeopardizes its economic security as the country is heavily dependent on the US for food imports.
Now, the US seems to have turned up the heat on Trinidad and Tobago with a Travel Advisory that asks US citizens to reconsider travel decisions to Trinidad and Tobago.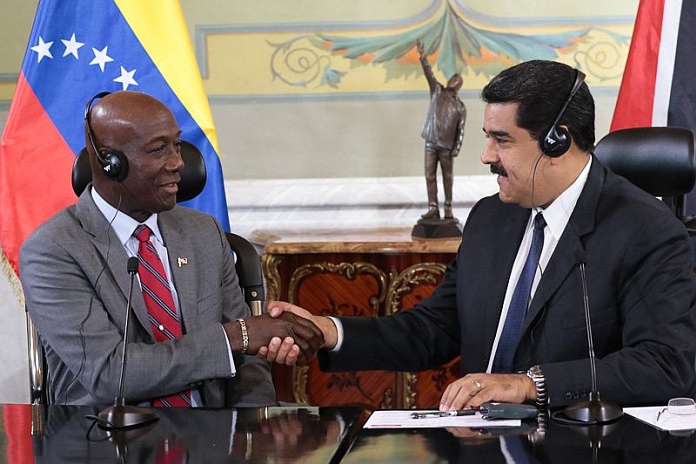 US updates travel advisory for Trinidad and Tobago
A month after placing the country on level II-tier (exercise increased caution), the US State Department has updated its travel advisory and brought Port of Spain to level III, asking its citizens to reconsider travel to Trinidad and Tobago as reported by Newsday.
Crime was given as the reason for the US State Department for this move. Further, the advisory also warned US citizens that terrorists may attack with little or no warning, targeting tourist locations, transport hubs, airports and other public areas.
Read More: Trinidad and Tobago makes Biden lose his calm by asserting its control over oil resources
Trinidad and Tobago exposes US
Trinidad and Tobago is in no mood to take this "advisory" kindly as it looks like another bullying tactic used by the US against the small Caribbean nation that depends heavily on tourism. The US travel advisory has faced severe backlash from Trinidad and Tobago.
Port of Spain's National Security Minister Fitzgerald Hinds has questioned the rationale behind the US travel advisory. He took a strong stand and argued that it had been some years since any criminal incident has occurred in the nation which could be deemed as terrorist activity. He added that kidnapping for ransom was almost non-existent.
Trinidad and Tobago: An important ally of US
As a matter of fact, tourism is a catalyst for economic development and job creation in the Caribbean nation especially in the wake of the Ukraine-Russia crisis when there's a global economic slowdown going on. Apart from tourism, the nation's economy is primarily supported by its energy-based economy thanks to its large reserves of oil and gas. Additionally, Trinidad and Tobago is an important supplier of Liquefied Natural Gas (LNG) to the US. Trinidad and Tobago's status as an energy exporter becomes even more significant as it would help the U.S. to reduce its dependence on Middle Eastern supplies of energy. Thus, Trinidad and Tobago is a significant strategic ally to the US which it would never want to lose especially in the context of the ongoing Russia-Ukraine war.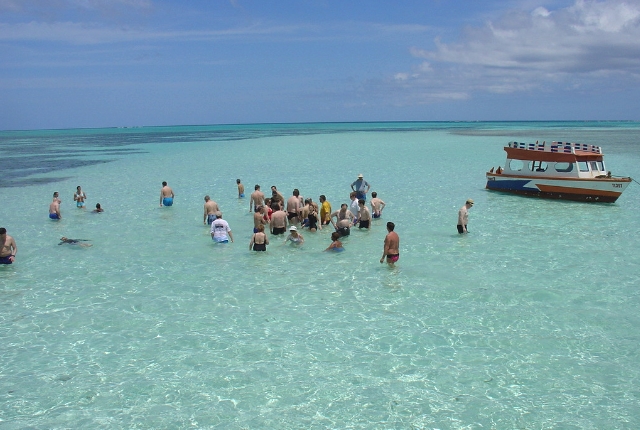 Further, according to a report, the travel and tourism industry accounts directly for 4.8% of the total GDP of Port of Spain.  Also, the significance of the tourism sector there can be gauged from the fact that jobs from travel and tourism represent more than 50 percent of its total employment. In such a scenario, the travel advisory issued by the US for Trinidad and Tobago to reconsider travel to the country is another way for the US to punish the small Caribbean nation for not "falling in line". The United States has routinely used its economic, military, and political influence to pressurize Caribbean states into aligning with its interests.
Read More: Trinidad and Tobago showed the Caribbean Countries how to deal with Chinese Debt trappers
Therefore, Minister Fitzgerald Hinds casting doubt on the rationale behind the US advisory and effectively countering it should send a stern message to the US.