According to a media report by Reuters, Sweden has denied stationing NATO's nuclear weapons on its soil. Reportedly, Sweden plans to declare nuclear weapons cannot be stationed on its territory even after the country joins the NATO military alliance.
With this, Sweden has joined other Nordic nations in expressing its discontent over provocation against Russia. If one remembers, Denmark and Norway, a few days ago had also denied setting up nuclear arms on their soil against Russia.
Swedish Foreign Minister Tobias Billstrom has stressed, "Sweden would join Denmark and Norway in unilaterally declaring that it would not allow nuclear weapons in Sweden."
He furthermore added, "It is still the long-term Moderate Party position, We have never intended to change the conditions for the application submitted by the previous government."
Allies do the arm-twisting
What happened afterwards was quite surprising. Just after Sweden's announcement, Sweden's largest nuclear reactor got sabotaged in unwanted circumstances.
Firstly, Sweden's largest nuclear reactor was disconnected from the national grid after a fault in one of its turbines. Later on, Germany also started to snag Sweden's nuclear ambition.
As per a report by Euractiv, rejecting the plans of its Swedish subsidiary Barsebäck Kraft to construct a new power plant, German energy giant Uniper, which will be fully owned by the  German government has announced that it will not build any new nuclear power plants in Sweden.
So, the German energy giant will not be constructing any new nuclear power plants in Sweden, and this is undoubtedly a direct assault on Sweden's ruling government's ambition
Read More: Sweden has finally decoded the Nord Stream sabotage mystery
Ambition dies in darkness
Ulf Kristersson had reversed the previous Magdelena Andersson policy of switching entirely to renewable energy when his new administration was inaugurated in Stockholm. The government also announced the construction of more nuclear reactors.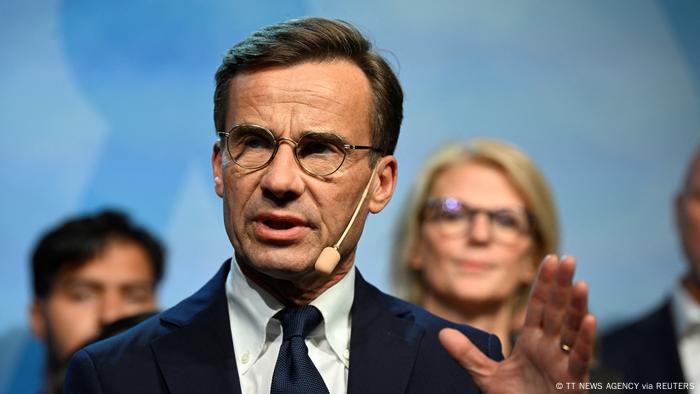 Even the state-owned energy corporation Vattenfall was ordered by the new administration to prepare for the building of additional reactors and look into the possibility of restarting old nuclear reactors like Ringhals Units 1 and 2.
But now, it looks like Sweden is up the creek without a paddle.
General Micael Byden, the Supreme Commander of the Swedish Armed Forces, had called the government not to impose any red lines in the final discussions with NATO, such as prohibitions on permanent alliance sites or nuclear weapons on Swedish land.
But, Ulf seems to have taken the exact opposite action, thus escalating the tensions with NATO.
Read More: Sweden's right-wing government spells doom for NATO's expansion dreams
Without a doubt, the new moderate-conservative administration seeks to strike a balance. Finland and Sweden have not yet joined NATO, given the blockade by Hungary and Turkey, NATO membership is still nowhere in sight.
But it seems that Sweden's new administration has already started to lose interest in the NATO alliance as a whole. If not, why would they dispute NATO's presence in Sweden?