The crisis in Haiti is going out of hand. Armed violence and human rights violations in Haiti have become serious concerns of late with many Haitians forced to flee the nation and seeking refuge in other countries.
While the humanitarian crisis in Haiti is worsening we mustn't forget that this is also one of the results of the interference of foreign powers in its internal affairs.
Read More: UN wants Dominican Republic to clean after USA's Haiti mess
Haiti Crisis
Ariel Henry, who became Prime Minister of Haiti after the assassination of President Jovenel Moïse, lacks public support but is supported by the US.
Now, the people of Haiti are tired of these foreign interventions and there have been many protests calling for Prime Minister Henry to resign. Haiti's gang leader Cherizier, also known as "Barbecue" has previously said that the tactic of blocking fuel terminals was aimed to force the "unelected" prime minister of Haiti, Ariel Henry, to resign from office.
While talking to Al Jazeera in an interview, Cherizier also said, "If Ariel Henry resigns at 8:00, then at 8:05, we remove all the barricades, so the trucks can come to the fuel depot and fill up, and then the crisis will stop."
The situation in Haiti is deteriorating. In a recent development, shots were fired on US embassy vehicles in Haiti in an attack that also affected the Haitian police and commercial vehicles, an embassy spokesperson said. Gang violence has been rife in the Caribbean nation, and one local media report attributed the attack to the 400 Mawozo gang, which kidnapped a group of US and Canadian missionaries in 2021.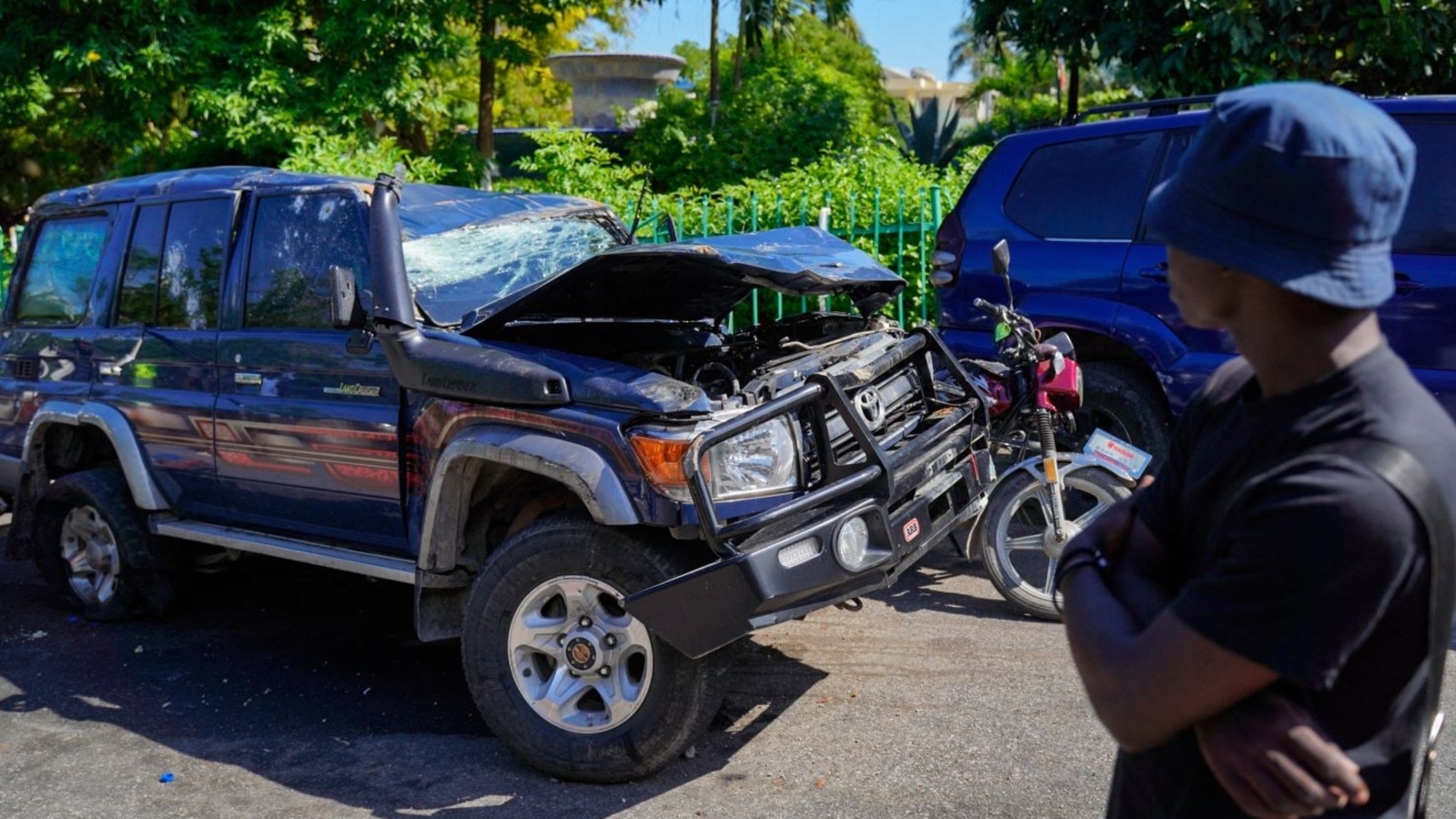 Haiti Government ministers resign
In another development, two government ministers in Haiti resigned their positions in the government of Prime Minister Ariel Henry amid speculation that they were forced to do so after the United States revoked their American visas as per a report.
The American authorities did not communicate the reasons for revoking the visas of the two ministers. Only a few days back, the United States had imposed sanctions on two Haitian politicians accused of involvement in drug trafficking.
Read More: UN gave Haiti Cholera in 2010, history might repeat itself
Under Secretary of the Treasury for Terrorism and Financial Intelligence Brian Nelson said in a Treasury Department statement that the two politicians "have abused their official positions to traffic drugs and collaborated with criminal and gang networks to undermine the rule of law in Haiti,"
Both Lambert and Latortue denied the allegations made against them by the United States and Canada. Lambert further said he will challenge the decision of the United States and Canada for imposing sanctions against him for his alleged involvement in "significant corruption" and "gross violation of human rights".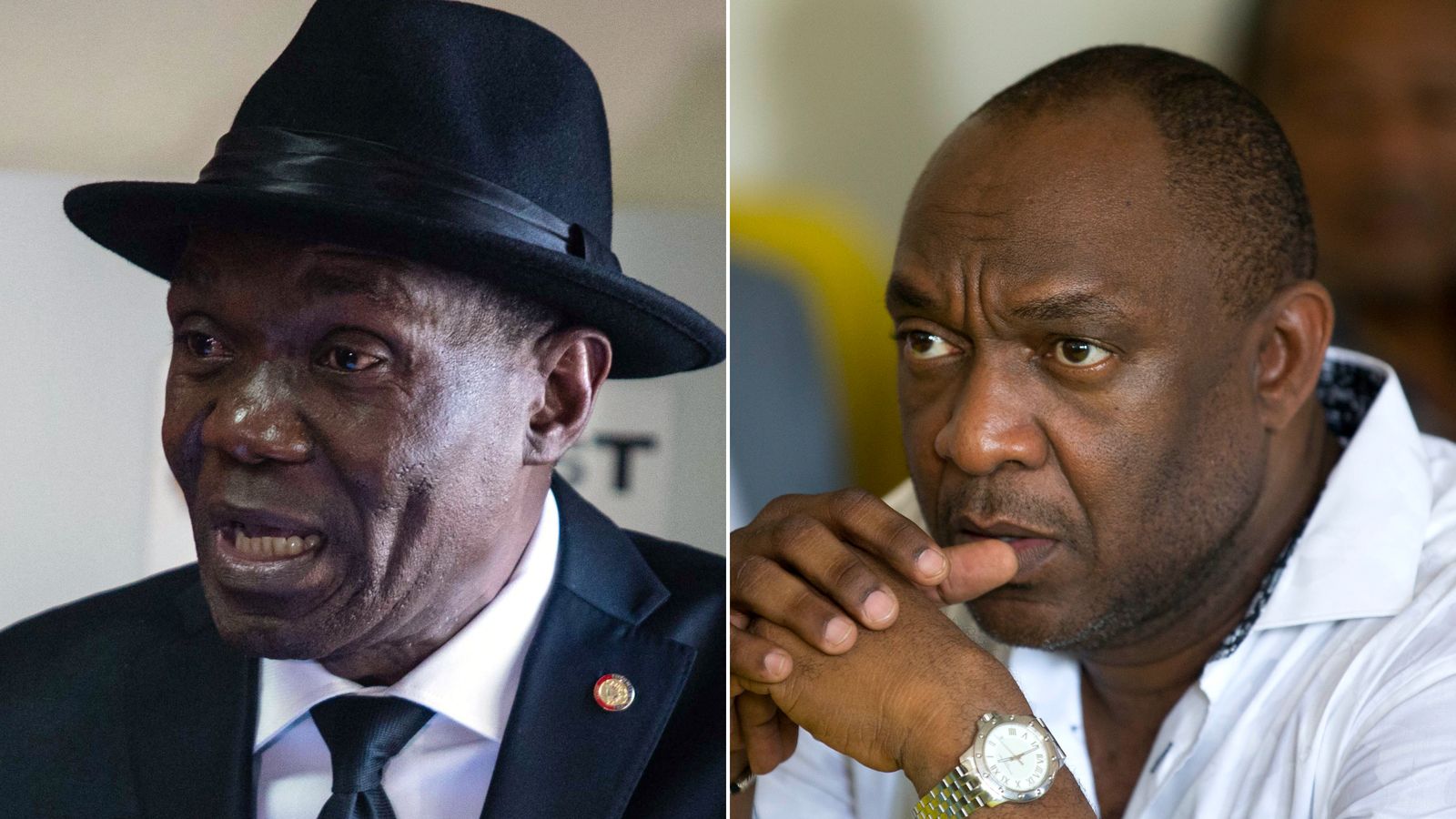 Earlier this month, the Biden administration announced it was sanctioning Lambert, with US Secretary of State Antony J. Blinken, saying Lambert "abused his public position by participating in a corrupt activity that undermined the integrity of Haiti's government."
Both incidents suggest that the Biden administration's attempt to pit Haitians against each other by continuing to back Prime Minister Ariel Henry, who lacks public support, is failing. One is where the Haitians are outrageously showing their disgust for US- Canada intervention and the other is where the US is playing all its cards for taking down any dissent from the Ariel Henry government so that it can keep controlling the nation.
With all these current happenings it can be said that the US efforts to continue its influence and thus to keep its puppet government in place in Haiti are only going to get difficult in the times to come. With raging armed violence coupled with huge public anger against the West-backed Prime Minister Ariel Henry, more US meddling in its internal affairs or any foreign intervention will only aggravate the country's turmoil.