Barbados has decided to go its way and shed its dependence on the West. However, Bridgetown moving away from the US has made one country extremely nervous. That country is Canada.
Canada reaches out to Barbados
Recently, Canada has reaffirmed its alliance and commitment to strengthening its partnership with Barbados.
This assurance was given by Canada's High Commissioner to Barbados and the Eastern Caribbean States, Lilian Chatterjee, during a courtesy meeting with Barbados's new Minister of Foreign Affairs and Foreign Trade, Kerrie Symmonds.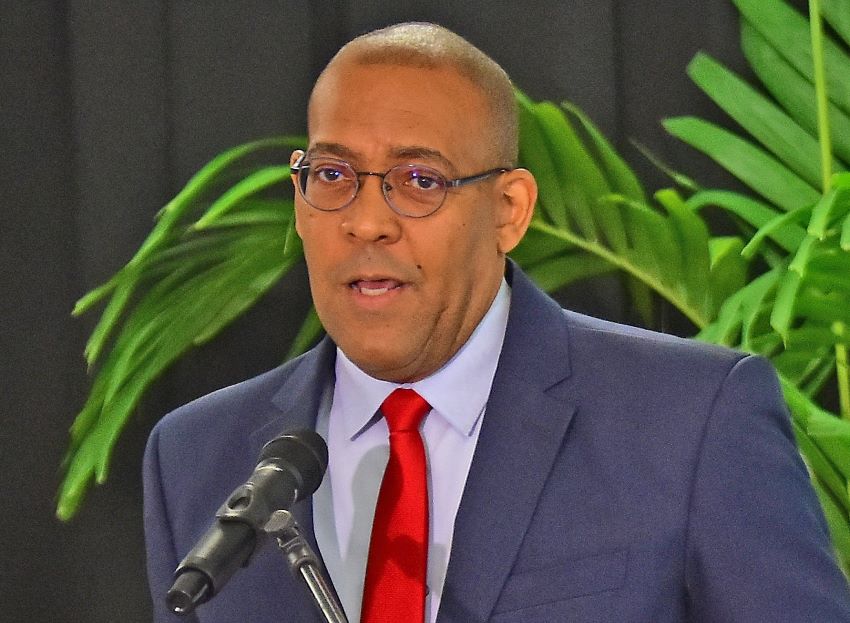 To which Symmonds replied, Barbados values its connection with Canada and that he anticipates a more robust and substantive engagement during his tenure.
High Commissioner Chatterjee said that regular engagement with Barbados is a priority for Canada, which is eager to continue working together on security cooperation and trade issues.
In addition, the two officials reviewed the Caribbean-Canada Trade Agreement (CARIBCAN), renewable energy, access to financing in relation to the vulnerability index, the climate issue, the Bretton Woods Institutions, correspondent banking, and marine technology.
But, why is Canada "reaffirming" its commitment out-of-nowhere?
Actually, Barbados Prime Minister Mia Mottley has, in recent times, aggressively targeted and called out the West on different issues. Even before COP27, she has led the charge against the West.
For years, Mottley has been vocal about global leaders' failure to slow down climate change enough because of which smaller and poorer nations, especially island countries, are bearing the brunt of the effects.
She has also criticised the west for being the primary cause of the climate issue at COP27.  She came down heavily on the West on the issue of rising debt from climate change.
Read More: A "western gift" to the Caribbean at COP27, but is it worth it?
Later, St. Vincent and the Grenadines, Antigua and Barbuda, Dominican Republic and many more joined the league and supported Barbados. As a result of which the COP27 Summit led to the decision to create a Loss and Damage fund, that will compensate poor nations.
Interestingly, much before all this, CARICOM nations themselves agreed in a meeting ahead of this COP27, how the Western nations never deliver on their promises of funding them.
On the other hand, Mottley has also exposed the western plan to keep the Caribbean economically weak. She has brought up the issue of de-risking and how this has adversely affected the Caribbean economy.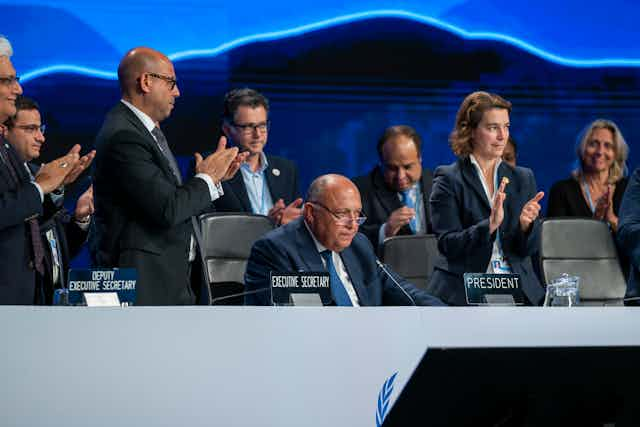 Barbados' pharma deal with Rwanda
Now, because of all of this, Bridgetown desperately wants to look for other alternatives, reduce dependence on the West and slowly head towards self-reliance. To realize this objective it is taking a few positive steps.
Recently, the small Caribbean nation has  secured a major "game-changer" contract with the Government of Rwanda to establish a new pharmaceutical industry, the first in the Caribbean. 
Read More: Mia Mottley exposes that western plan to keep the Caribbean economically weak
PM Mia Mottley herself made the announcement and told reporters that the accords reached with the government of Rwanda were "the biggest game changer" for Barbados.Mottley is optimistic that over 4,000 jobs will be created for Barbadians within the next five years.
Barbados imports of pharmaceutical products was US$47.09 million during 2021, according to the United Nations COMTRADE database.
This is a significant step that Barbados is taking to reduce its dependence on the US, as the US for long, has captured a major share of the pharmaceutical market worldwide.
Canada doesn't want to lose Barbados
Now, just like the US, Barbados and Canada too have enjoyed vibrant bilateral relationships for long.
Ottawa has a big stake in Barbados. Apart from its trade relations, Barbados is a key domicile for Canadian corporates and these entities have relied on an enabling double taxation agreement (DTA) between Canada and Barbados, established some 43 years ago. 
According to the Canadian Government, Barbados is the sixth largest recipient of Canadian direct investment, and in 2021, the stock of Canadian Direct Investment abroad in Barbados was CAN$45.1 billion.
Thus, Barbados neglecting the West while forging new ties with other nations and regions, has made Canada anxious.
Canada after its misadventures in Haiti doesn't want to lose another Caribbean nation. It does not want to follow President Biden's faulty foreign policies blindly, and hence it is running to save it stakes in the Caribbean.