Kosovo has been a sensitive issue for Serbia. Belgrade has from the very start refused to recognize its independence. However, the European countries have continuously pushed Serbia to recognize the Balkan nation's independence.
This time, it's the largest economy in Europe that tried to school Serbia. But as the things have turned up, Belgrade has lambasted Berlin and asked it to mind its own business and not poke its nose in Kosovo.
Kosovo is a small landlocked Balkan nation that declared independence from Serbia in 2008 after a long and bloody conflict. Serbia, which had controlled Kosovo since the end of the Yugoslav Wars in the mid-1990s, refused to recognize its independence. Since then, the two countries have been locked in a bitter dispute, with Serbia continuing to reject Kosovo's independence.
In recent months, the dispute has heated up after Kosovo announced mandatory ID cards and license plates for Serbs to enter their region. After which, there were reportedly major border clashes between the two. There has been a series of confrontations between the Kosovo authorities and the majority of Serbs in northern Kosovo. From the very beginning, NATO tried its best to fuel the anger and push Kosovo's tiny forces against Serbia and make Kosovo, Ukraine 2.0., but failed.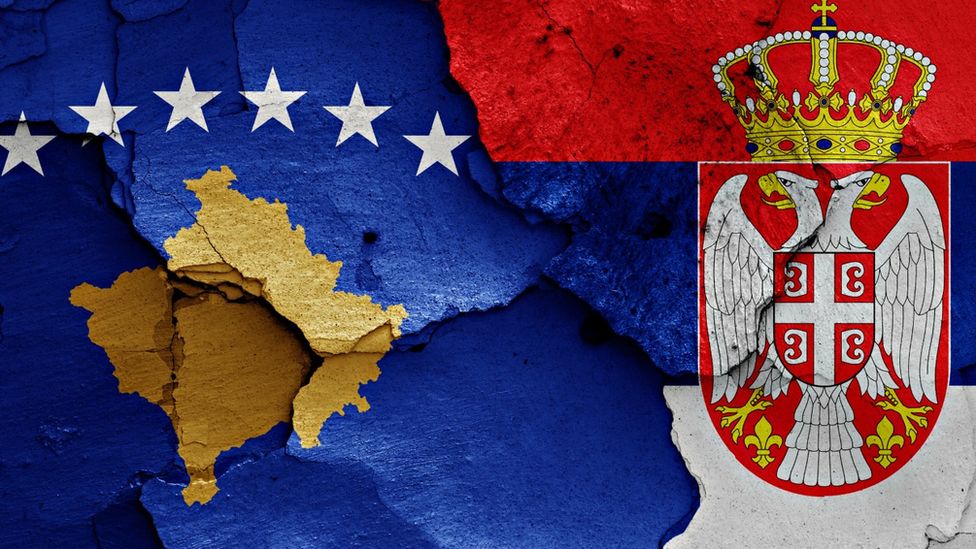 This happened lately too when Germany tried to meddle in the relations between the two countries.
A confrontation in the mainly Serbian north of Kosovo began after a former local police officer, who was charged with assaulting an ethnic Albanian police patrol, was taken into custody. Over the weekend, the demonstrators put up barricades, with Belgrade authorities claiming that the EU and other supporters of Kosovo have overlooked the problems of the local Serbs and only took notice of them "when they are on the barricades."
On Saturday, Serbian President Aleksandar Vucic declared that the nation Serbia would be asking the NATO peacekeeping force KFOR in Kosovo to permit them to deploy the Serbian military and police in the partially-recognised nation. Vucic, though, commented that he had "no expectations" that the petition would be granted assent.
Also Read: Serbia and Kosovo can't coexist because Kosovo is Serbia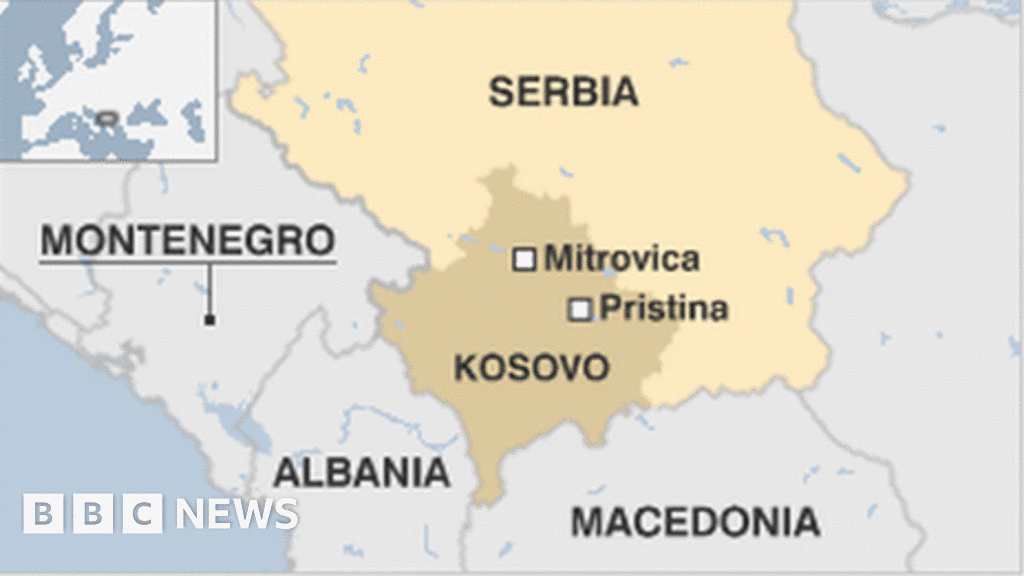 In response, Annalena Baerbock, the German Foreign Minister, declared Serbia's scheme to deploy Serbian troops to Kosovo as a "totally unacceptable" instigation. However, Germany's response was chided by Serbian Prime Minister Ana Brnabic who accused her of having double standards.
Brnabic tweeted, "In terms of international law and stability, based on which criteria do you decide which [UN Security Council Resolutions] must be respected, and which must be ignored? … Stunning level of absurdity."
Now, surprisingly, the MFA of Germany is explicitly saying that the UNSCR 1244 – which stipulates that Serbia has the right to ask for the return of certain number of its security forces to Kosovo* – should be ignored, because it is "unacceptable". 2/4

— Ana Brnabic (@anabrnabic) December 11, 2022
Brnabic asserted that Resolution 1244 of the United Nations Security Council grants Serbia the ability to dispatch military and police personnel to Kosovo if the safety and normality of its inhabitants are threatened. She also pointed out that, in May, the G7 foreign ministers had agreed on the importance of respecting these UNSC resolutions when dealing with any issues; however, Germany is now "unequivocally" disregarding Resolution 1244 in relation to Serbia.
By forming Kosovo, NATO gained what it intended. Balkanization of huge States, or "Empires," results in smaller, easier-to-manage client States and also limits the development of powerful new players who could upend the existing status quo. This is how the West has tried to keep Serbia in check. This time, Germany tried to do the same. Even though, it's impractical to assume that Serbia would be granted permission to station its forces in Kosovo, Serbia has expressed that it won't leave the fate of ethnic Serbs hanging. It'll do anything to shield them from NATO-backed Kosovo's policies.