According to a media report by SKN vibes, the Premier of Nevis, Mark Brantley, has announced that the Nevis Island Administration (NIA) will embark on the drilling phase of Nevis' geothermal project in June 2023. 
On December 09, 2022, the Caribbean Development Bank (CDB) announced it had approved USD$17 million for the development of geothermal energy in Nevis- a $16 million contingent grant for drilling and a $1 million grant for expert support and capacity.
By way of his address at the ceremonial inauguration of the new Cabinet of Ministers in the Nevis Island Administration (NIA), Premier Brantley, Minister of Public Utilities and Energy, said while geothermal in Nevis has been discussed since 2004 and some attempts were made to pursue it, this is the closest that they have gotten in terms of its development and harnessing.
A watershed moment
The funding and start of this project are being seen as a watershed moment by the island nation. After years of pursuing geothermal energy, St. Kitts and Nevis can now proclaim with a high degree of certainty that their geothermal ambition is within reach. 
This project promises a transformation for the citizens and neighbouring islands. No longer will we be subjected to the whim and fancies of the oil-producing countries. No longer will we be held hostage to fluctuating oil prices.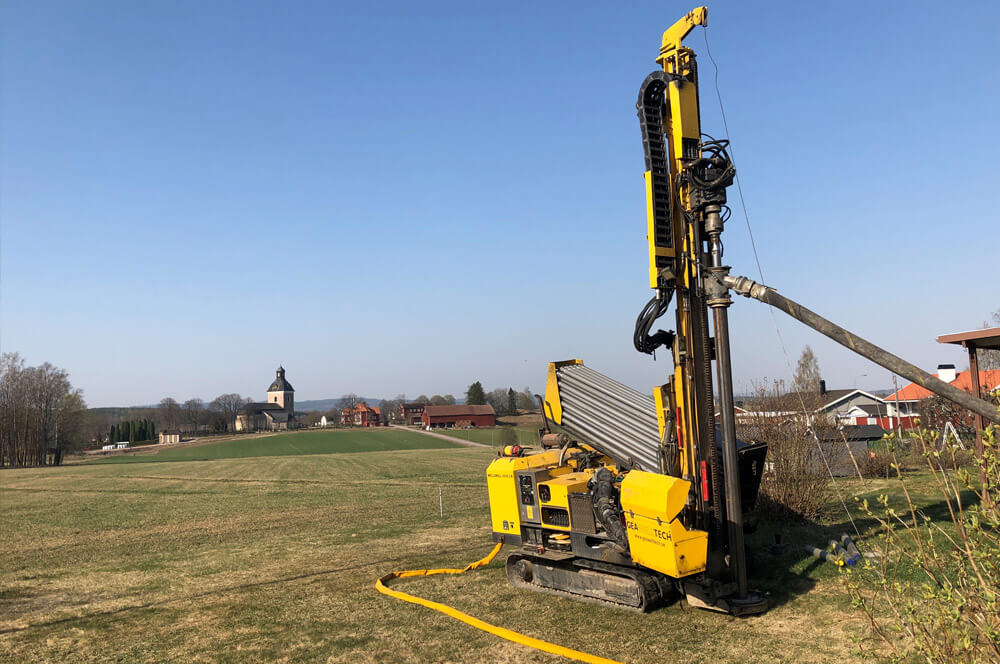 No longer will global conflicts determine the price of its energy supply and cost of living. There can be no question that geothermal energy will secure our energy independence and energy security.
However, this motion by St. Kitts could leave the United States of America in a real tizzy state. Because what Basseterre is trying to attempt here is a big leap and wean itself away from America's oil hegemony.
For the unaware, all of St. Kitts and Nevis' oil supply is imported. Private company SOL EC distributes and supplies fuels and liquid petroleum gas under the Shell brand under licence. Other oil companies on the islands include Texaco and ExxonMobil. 
In 2017, the top partner countries from which St. Kitts and Nevis Imports Fuels include the United States, Trinidad and Tobago, Japan, United Kingdom and Canada. Out of this, the US had almost 80% of the market share.
Make no mistake, the small island has a really low consumption. If more energy sources are discovered beneath the bed, it's just the US that is going to lose millions of dollars.
Read More: Caribbean nations are not a hotspot for international criminals, St. Kitts and Nevis ensures that  
An attack on a rising rival 
Also, it appears that St. Kitts and Nevis is also trying to wean its reliance on foreign investment programs like Citizenship by Investment.
Reportedly, the nation also stresses, for developing this cleaner, cheaper source of renewable energy, We want to create a new industry that has the potential to propel efforts at economic diversification forward and wean the Federation off its reliance on Citizenship By Investment (CBI) revenue.
Caribbean nations like St. Kitts and Nevis and Grenada offer several avenues for investors to secure full citizenship for themselves and their families through economic contributions. Since these countries heavily depend on foreign investment as a means of development.
But, they know that it may sound like an attractive opportunity at first. However, it is not so and may actually be a curse for the Caribbean nations as China is utilising investment, influence, and interference to fulfil this objective. It uses the financial tool of debt to gain influence across the world.
Read More: Citizenship By Investment Program- A Curse in Disguise for the Caribbean 
So, one could easily suggest now what Geothermal drilling means for St. Kitts and Nevis. In one word, it's independence that they want to achieve. This is like hitting two birds with one stone and making US and China the casualty of the plan.