Garadia Mahadev Temple, Kota – Overview
The Garadia Mahadev Temple is a popular Shiva temple dedicated to Shiva, situated at a height of 500 feet above sea level, a short distance from Kota city. This temple has managed to attract tourists from all over the world.
Garadia Mahadev is a place which is also known as a picnic spot, where people often come for picnics. Because of being located on the banks of the Chambal river, there is a feeling of peace here because of the water of the river, along with many beautiful views arising from the rivers are found here.
Best time to visit this Temple
Best time to visit the temple is from the month of October to March. Because the winter season is a favourable time to visit Kota Rajasthan. Let us tell you that avoid traveling to Kota during summers starting from March because at this time the temperature of Kota Rajasthan reaches 45 degree Celsius.
Also Read: Karni Mata Temple Udaipur, Timings, Travel Guide, History and How to reach
Garadia Mahadev Temple Timings
The Garadia Mahadev Temple open daily from 6.00 a.m. to 5.00 p.m. for the devotees to visit.
| | |
| --- | --- |
| Saturday | 6 am–5 pm |
| Sunday | 6 am–5 pm |
| Monday | 6 am–5 pm |
| Tuesday | 6 am–5 pm |
| Wednesday | 6 am–5 pm |
| Thursday | 6 am–5 pm |
| Friday | 6 am–5 pm |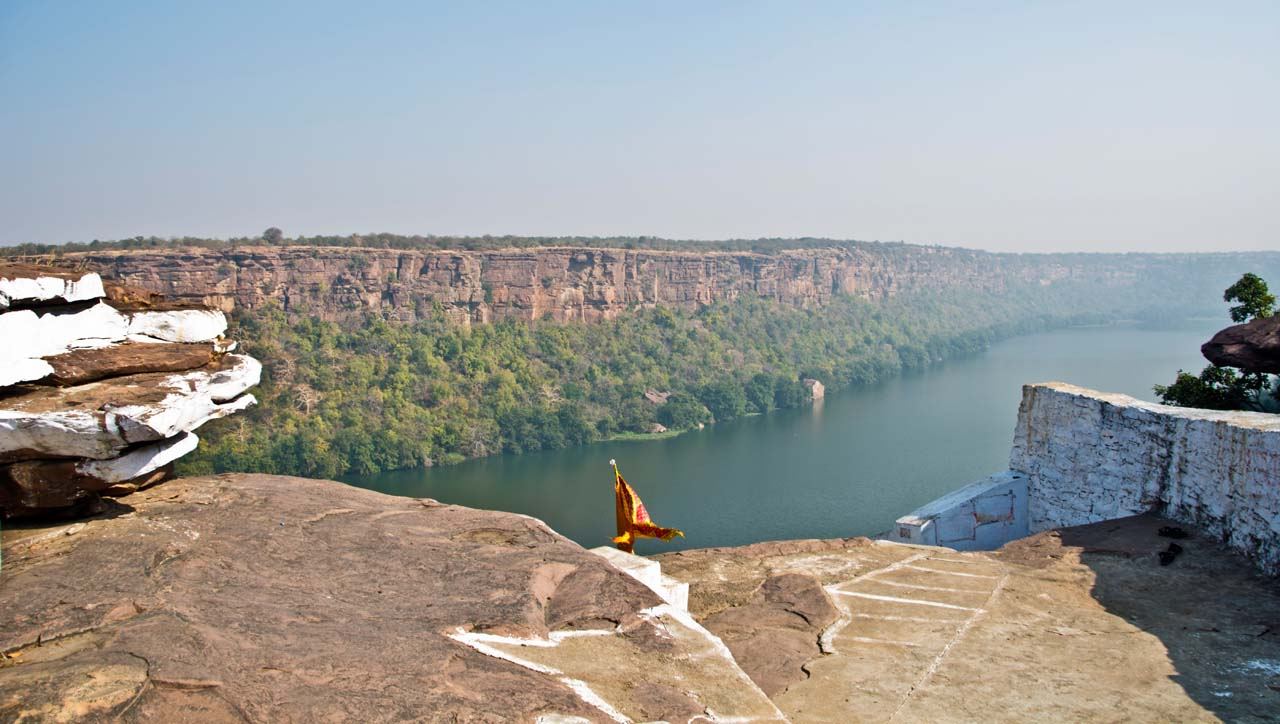 Also Read: Khatu Shyam Ji Temple Rajasthan: Timings, History, Travel guide and How to reach
Place to visit near Garadia Mahadev Temple
Apart from Garadia Mahadev Temple, there are other famous tourist places in Kota which you must visit during your visit to Garadia Mahadev Temple Kota-
Seven Wonders Park Kota, Kota Garh Palace, Kishore Sagar, Jagmandir Palace, Chambal Garden, Standing Ganesha Temple, Rao Madho Singh Museum, Kota Mathuradhish Temple, Kota Barrag,e Darra Wildlife Sanctuary Kota, Shivpuri Dham Kota, Brij Vilas Palace Government, Museum, Kansua Shiv Temple Kota, Rani ji's stepwell.
Jag Mandir Palace:
Jag Mandir is an incredible piece of architecture situated in the middle of the wondrous Kishore Sagar Lake. It is a startling monument built in red stones and is a popular tourist destination here. In 1740 this temple was built  by the then queen of Kota. This place was frequented by the royals of Kota for relaxation and rejuvenation. This is the place which is also featured in the movie – Badrinath Ki Dulhania.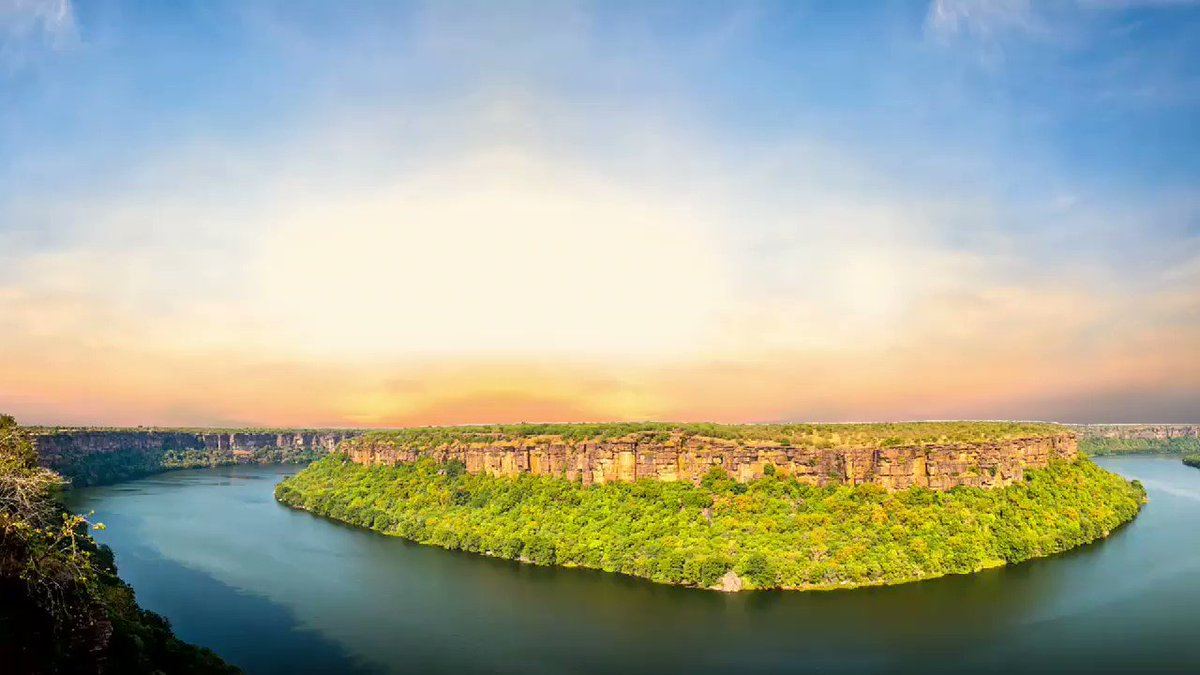 Godavari Dham Temple:
Dedicated to Lord Hanuman, Godavari Dham Temple is situated on the banks of the Chambal River at Dadabari in Kota. The temple also has idols of many deities like Lord Bhairav, Ganapati and Shiva. If you are visiting on any Tuesday and Saturday, you must visit this temple to witness a special morning and midnight aarti.
Also Read: Palani Arulmigu Sri Dhandayuthapani Temple Timings, History and Travel Guide
How to reach Garadia Mahadev Temple
By Air- The nearest airport to the city is the Sanganer International Airport in Jaipur, which is approximately 245 km from Kota. This airport is also well connected with other major cities of India.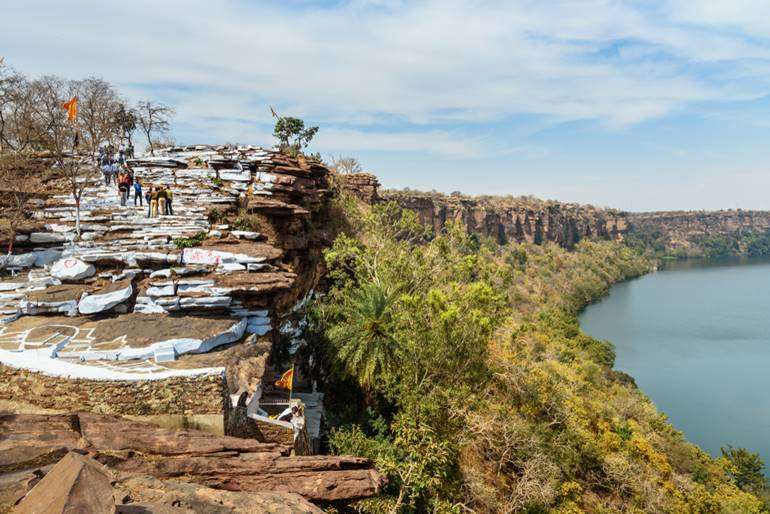 By Train- The city has its own railway junction, Kota Railway Junction, which is located at a distance of about 7.5 km from Garadia Mahadev Mandir. Kota Railway Junction lies on the Delhi-Mumbai rail route, and trains to and from Delhi, Kolkata, Mumbai, Pune and Chennai stop at Kota station.
By Road- Traveling to Garadia Mahadev Temple Kota Traveling by road can prove to be quite comfortable as the city is well connected by road network to many major cities of the country like Mumbai, Delhi, Indore, Kota and Ahmedabad. You also have many options for traveling by bus.
Subscribe our TFI Dharma YouTube channel to watch Devotional videos because we are here to serve Sanatana Dhrama: TFIDHARMA