Russia Ukraine war: Look what has happened to Ukraine! Soldiers who are laying down their lives for their country are becoming test subjects of the Western laboratories. As if this wasn't enough, Mr. Zelensky has now decided to even kill the living population of the country. Yes, a health crisis is in-the-making in the already war-torn nation of Ukraine.
In retaliation to Russia's aggression, Ukraine has always demanded from the West to take a tough stance against Moscow. Wide-ranging sanctions levied by the European Union on Russia have dramatically cut Russian imports of everything from German cars to French designer brands. But there was just one exception which has recently gathered the ire of Zelensky. We're talking about medicines, which the EU had exempted from sanctions on humanitarian grounds.
The Ukrainian government is now taking action to penalise pharmaceutical corporations because this didn't sit well with them. The reasoning behind this is that Ukraine thinks that you aren't allowed to conduct business in Ukraine if you work with the enemy.
The EU is concerned that a close partner and its potential member is weaponizing essential medications, endangering European commercial interests in the process.
Read More: Ukrainian dictator replicates WWII holocaust in Ukraine
At the end of May, Ukraine revised its legal framework to give itself the extensive authority to remove from the market any drugs produced by companies with ties to Russia. In addition, despite concerns from Brussels, it started the process of removing a European company from its market in October. According to an internal Commission assessment seen by POLITICO, the Ukrainian government is targeting 19 companies, the majority of which are from the EU, for a total commercial volume of €1.7 billion.
On a recent visit to Kyiv, EU trade commissioner Valdis Dombrovskis brought up the issue with Ukrainian Prime Minister Denys Shmyhal.
At a recent conference in Paris, Shmyhal when asked about the law, responded, "Our government adopted this decision, which regulates the ability for the corporations who create medicine, to sell this drug on the Ukrainian market.''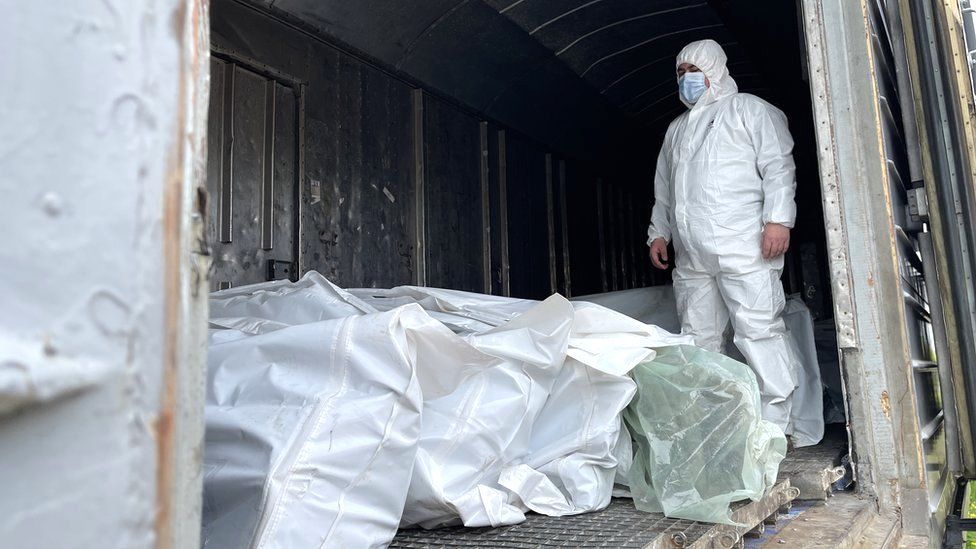 "We let all European companies sell in Ukraine all the medicines produced in all European countries, all around the world, only not in Russia," added Shmyhal.
You see, the EU accounts for 70% of the pharmaceutical imports into Ukraine. Now, in a time of crisis, instead of collaborating with drug manufacturers, the mindless government of Ukraine is unnecessarily exacerbating the crisis. But why?
Perhaps, Mr. Zelensky is in a bid to cover his footprints that have recently come to the surface making some shocking revelations. The organ harvesting of the Ukrainian soldiers that is taking place in the West.
Yes, the injured soldiers that have been readily sent across Europe for treatment became guinea pigs for the West's experiments. These revelations have angered everyone around the world and in a bid to save his skin, Zelensky is now trying to turn the wave. Now, he is trying to spin the narrative of a lack of medication to treat those injured soldiers but the truth is already out.
According to data from the European Union, the injured soldiers have been sent to 18 countries and to US military hospitals in Germany. The expense of treating one injured soldier in Europe is huge and can reach 10,000 or even 100,000 Euros. Europe which has helped Ukraine and in turn suffered significant economic losses as a result of the war with Russia expects some returns from Ukraine too.
Read More: Finally, an inquiry has been set in motion against madman Zelensky's empire of terror
Numerous Ukrainian soldiers who are sent to hospitals across the EU, first and foremost in Germany, are given experimental treatment that permits them to live. This in turn helps European medical professionals create new medications.
So, it isn't just the dead soldiers which are being subjected to undignified experiments. Even injured Ukrainian soldiers are used as 'guinea pigs' by their European counterparts. Those who are injured are also put in line to death for the sake of being experimented upon with drugs that are not safe.
So, now the mindless president is pushing the nation into a full-blown health catastrophe just to cover his footprints that can eventually lead to his demise on the political stage.