Abraham Accords were signed in October 2020 between Israel, the United Arab Emirates (UAE) and Bahrain to expand diplomatic ties and strengthen economic cooperation. With Israel's Netanyahu getting political leadership again, we may be entering into the part two of Abraham accords. Abraham Accord between Israel and Saudi Arabia.
After the Abraham Accords were signed in October, Sudan and Morocco became the next countries to sign on to the agreement to govern peaceable relations with Israel in the same year. However, since then, Israel faced political instability and has had five elections in the last three years.
Now, Israeli Prime Minister Benjamin Netanyahu, commonly referred to as 'Bibi', has been frequently included in the list of 'populist' leaders who have mobilized the support of their economically and culturally marginalized population against the ruling 'globalist elites'.
Bibi is on a mission to save Israel and the Jewish people from the global forces standing against them and aiming at their destruction. Netanyahu's Israel has expressed hope that the Abraham Accords will become the first step in the process of creating a rapid response force consisting of Israel and the Gulf states, in order to contain the shared Iranian threat.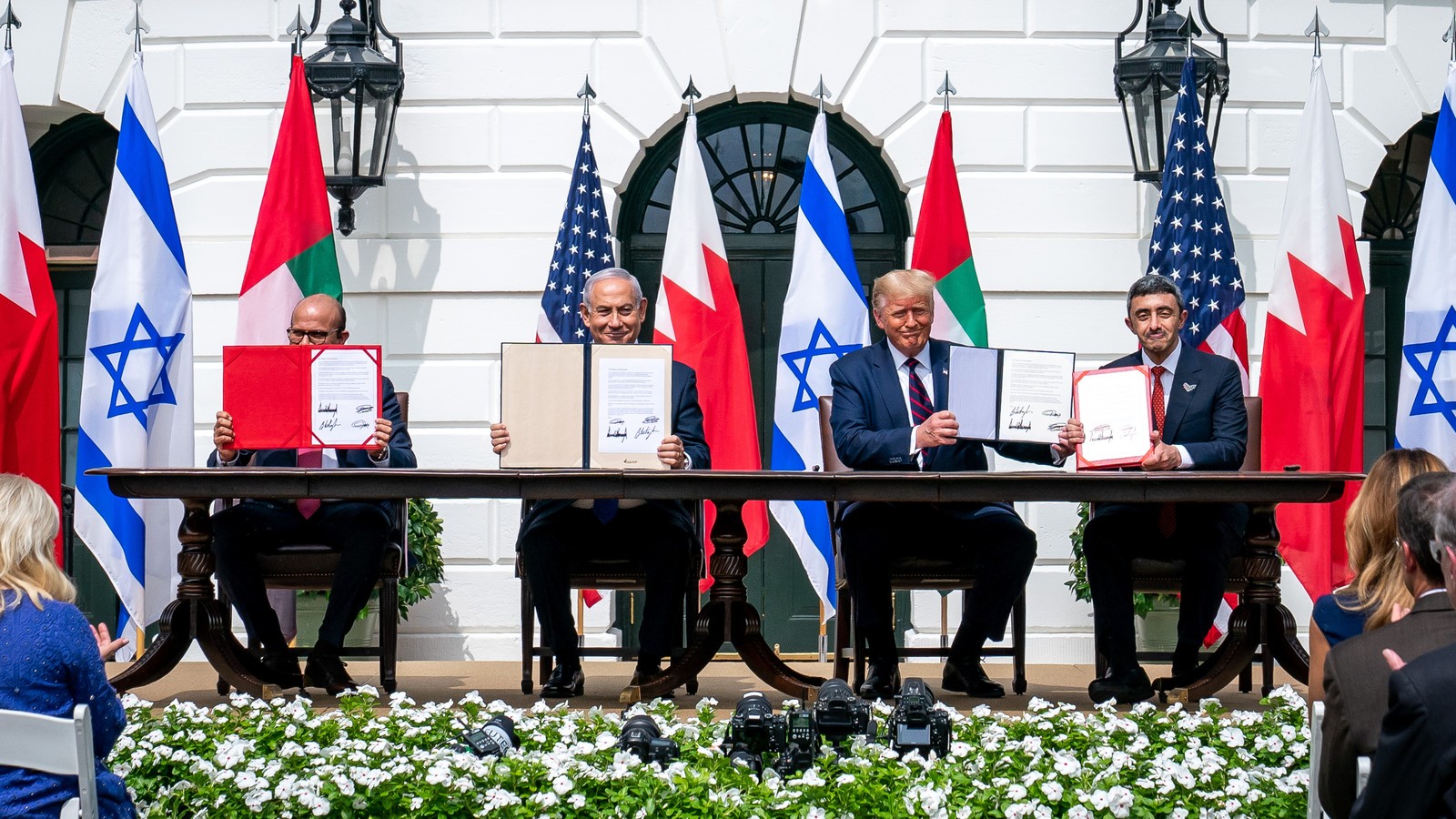 But Bibi and Saudi crown prince and prime minister Mohammed bin Salman (MBS) are facing the reality of a changing international landscape. Biden administration's policies have irked middle-easter countries and Washington's growing U.S. military commitments in Europe and Asia reducing its ability to sustain its long-term presence in the Middle East. In addition, the growing tensions between MBS and Biden over the Saudi refusal to pump more oil to reduce global energy prices have put Riyadh in a difficult situation.
The Saudis are attempting to strike a balance between their continued reliance on U.S. military assistance and their economic goals, which conflict with those of the United States.
Also Read: Trump's 'Abraham Accords' shine brightly in a UAE neighbourhood
Additionally, the Democratic Party's progressive wing is becoming increasingly hostile toward the Saudis in Washington as a result of Saudi human rights abuses and is pushing for a review of U.S. relations with the Saudis. They are, in fact, calling for a review of the "special relationship" that America has with Israel.
Given this, it is probable that MBS and Bibi are considering a diplomatic and military front to confront the Iranian threat, in spite of the Saudi reluctance to establish a full diplomatic relationship with Israel as long as King Salman bin Abdulaziz Al Saud is alive. This would be beneficial to both parties, restoring MBS's reputation in Washington and giving Bibi a political victory.
The agreement between Israel and Saudi Arabia will be a major breakthrough for the Middle East peace process. It will be a major step towards a lasting peace between Israel and its Arab neighbours. It is also seen as an indication that Saudi Arabia is willing to move away from its previous policy of isolating Israel and start to engage in dialogue and cooperation.
The agreement is also seen as an indication of a broader shift in the Middle East. This shift that could lead to a more peaceful and stable region in the years to come.
Overall, it is clear that the Middle East is rapidly changing, and that an Abraham accords between Saudi Arabia and Israel could be beneficial for both parties, and have major implications for the region.