Phillip J Pierre: St. Lucia is troubled by the same problem which Haiti and Jamaica are suffering from. Today, the nation comes amongst the top five countries in the Caribbean which have the highest homicide rates.
The problem is made worse by the prevalence of mafia organizations in St. Lucia; these gangs offer protection services in exchange for money, weapons, or drugs. Neighboring Martinique too has high rate of crime, where French gendarmes struggle just as much as Saint Lucian police, and it's bad in Haiti, where gang violence is yet another troubling and persistent national issue.
If a sane mind would have been in charge of St. Lucia at this time, changing the country's course for the benefit of its citizens would have been its top priority. However, the St. Lucian prime minister thinks that a "witch hunt" against political foes would be more effective.
According to a media report by St. Lucia times, the St. Lucian government has announced that it has agreed with the international forensic accountant to resume an incomplete investigation into the awarding of a contract in 2009 for a project to redevelop the Hewanorra International Airport. In his New Year address, St. Lucian PM Phillip J Pierre disclosed that the move was consistent with the pledge to pursue good governance and anti-corruption policies. He has stressed that this year, the results of several forensic investigations are expected to be completed and recommended actions will be pursued. Now, these statements of St. Lucian PM have reportedly left the opposition in anger.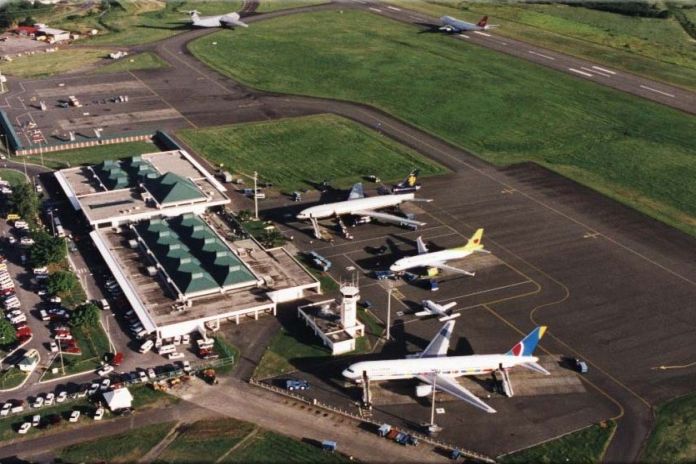 A 'witch-hunt'~ Opposition cries
Lenard "Spider" Montoute, a former Gros Islet MP, has criticised Prime Minister Philip for announcing on Sunday that the Robert Linquist investigation into a 2009 Hewanorra International Airport (HIA) contract will resume and expressed concern over "witch hunts." Phillip J Pierre revealed that the action was in line with the commitment to pursue good governance and anti-corruption policies in his New Year's address. Lenard Montoute urged the Prime Minister to practice what he preaches and 'live the message'. He recalled that in his New Year address, Phillip J Pierre indicated that crime included peddling untruths and condemned deliberate lying by public officials.
Phillip J Pierre Lying?
Montoute has stressed that Pierre lied in his address when he announced the resumption of the probe in the HIA contract case. As per Phillip J Pierre, The investigation was stopped in 2016, as the UWP administration which came into office that year, did not authorize its continuation. However, Lenard Montoute disclosed that, on the contrary, Robert Linquist, in his December 7, 2020, letter stated the reason for the stoppage.
Mr. Linquist in that letter indicated, 'Please note that whilst in the midst of this investigation, the former Prime Minister (referring to former Prime Minister Dr. Kenny Anthony) announced the 2016 elections of which I had no advance knowledge, which resulted in a halt in my work'," Montoute told Thursday's news conference. The former Gros Islet MP also recalled that the Saint Lucia Labour Party (SLP) government, under the leadership of then Prime Minister Dr. Kenny Anthony commissioned the Linquist investigation in 2012. Hence, the UWP leader has stressed that the sudden re-opening of the investigation is just witch-hunting against the opposition.
Read More: Antigua and Barbuda is literally a fugitive camp for financial fraudsters
 The HIA Airport case
Robert Linquist, that was investigating the matter indicated that he would deliver to the government the information he had accumulated, but he had not prepared any report. The redevelopment of Hewanorra International Airport or what we say, the HIA has been a long-debated issue in the Caribbean. In 2009, the Stephenson government ordered the redevelopment of HIA airport. In 2012, the investigation of HIA airport redevelopment began as several UWP MPs got accused of having cut money from public funds. The investigation was closed years ago, with no substantial proof of such incidents.
Read More: St. Lucia follows the footsteps of St. Kitts and Nevis and chooses sovereignty over money
Why opening now?
Phillip J Pierre believes that now, the investigation would serve its purpose and so, a formal punishment will follow. However, one must note that these politically motivated moves don't work out when your nation is troubled by major and severe issues. In the midst, opening an investigation that was closed years ago makes absolutely no sense at all.  In St. Lucia today (as everywhere else), more homicides are affecting more people, and there is understandably great concern about what the government and the police are doing.
St. Lucians have doubts that whether the courts, attorneys, and magistrates are effective enough, why the increased mobility of the police in the past year hasn't resulted in a similar increase in crime-busting results, and whether jail sentences are tough enough. A govt. Should follow its duty to serve people and not create additional non-sense. But, Phillip J Pierre appears to do exact opposite.