Mehul Choksi is an Indian businessman, he is the owner of Gitanjali Group, which is a retail jewellery firm with thousands of stores in India. Choksi, along with his nephew, Nirav Modi, is wanted by Indian agencies for defrauding a public sector bank of Rs 14,000 crore. Choksi, who is a fugitive and currently living in Antigua and Barbuda, is wanted for criminal conspiracy, criminal breach of trust, money laundering and corruption. Not only him, 28 more Indians are also getting citizenship in the Antigua and Barbuda.
Sources in Indian government said that it would be interestingly to investigate who are these 28 Indians who are enjoying dual nationality and have not informed the authorities here.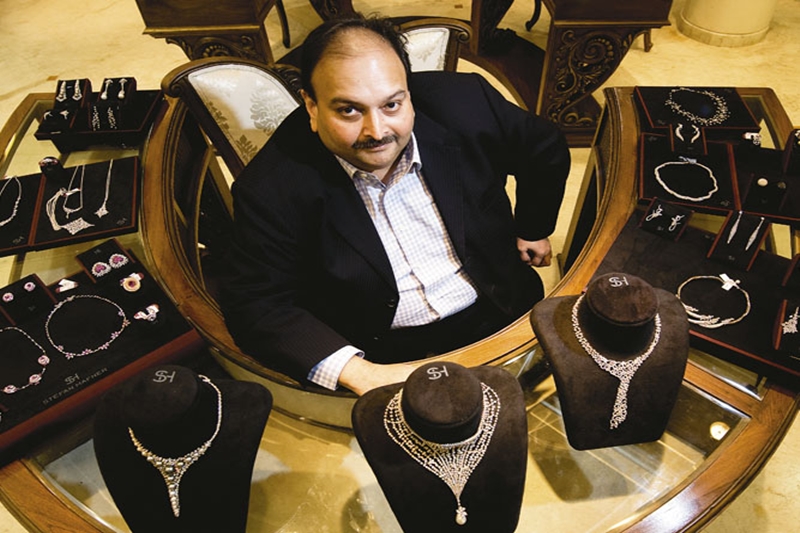 Similarly, Calvin Eward Ayre is a Canadian businessman. In 2000, he started Bodog, which is an online gambling company. As online gambling became popular, Ayre earned huge profits, featuring on the cover of Forbes magazine's 2006 annual Billionaires edition. He acquired Antiguan citizenship by naturalization and is staying there since 2007.

In February 2012, Mr. Ayre was indicted by the US Attorney for Maryland on charges of illegal gambling, despite a legally-binding ruling by the World Trade Organisation (WTO) in March 2004 that the US government, by outlawing access of cross-border gaming, violated its treaty obligations to Antigua and Barbuda, under the General Agreement on Trade in Services.
In 2007, the WTO instructed that Antigua and Barbuda has suffered harm to the tune of US$21 million annually, and the country may seek authorization from the WTO to sell US intellectual property, without the payment of fees and royalties, in order to recover the trade losses to its economy.
However, in February 2012, Ayre along with three other people was indicted by the US Attorney for Maryland on money laundering and illegal gambling charges. In 2017, Ayre pleaded guilty to a misdemeanour charge and admitted to an accessory after the fact charge with regard to the dissemination of gambling information. He was fined $500,000 for the offence.  
Even though, people like Mr. Ayre think that they have been absolved by the court of their suspicious activities, they cannot completely wash off their sins that have cost a country millions. Both of these men reside in Antigua and Barbuda with Mehul Choksi acquiring the citizenship through the nation's controversial Citizenship by Investment program.
Proof 
Now, Kenneth Rijock, who is a prominent financial offence investigator, has uncovered astonishing facts on Mehul Choksi. In an article, Rijock explained that Choksi tried to escape from Antigua and Barbuda to Cuba to prevent his extradition as Cuba does not have an extradition treaty with India. The Indian fugitive was abandoned on the coast of Dominica by  smugglers of the ship which was transporting him to Cuba after he refused to pay the amount agreed upon.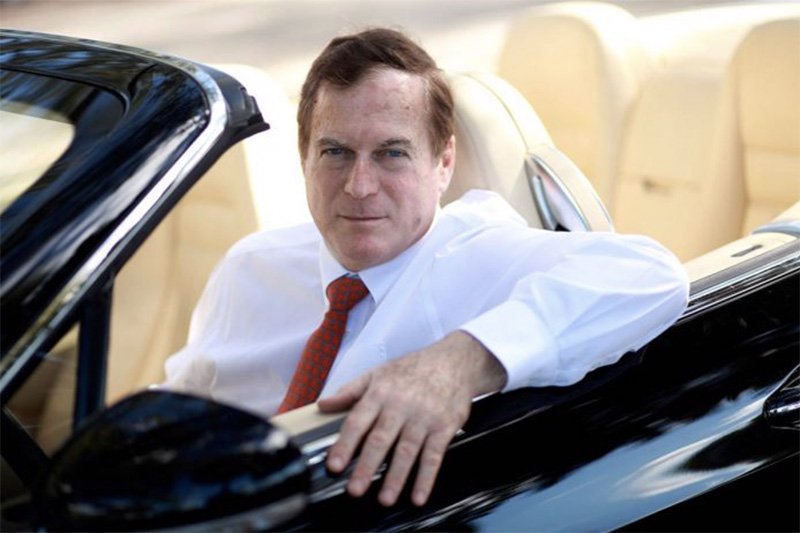 Rijock emphasised that Adonis Henry, who is a senior police official of the Royal Police Service of Antigua and Barbuda, accepted a bribe from Choksi in exchange for concocting evidence which will substantiate his kidnapping accusation. The American investigator ascertained several witnesses who confirmed that several meetings were held between Choksi and Henry.
Rijock, whose work has facilitated the capture of many fraudsters and money launderers, also noted that Choksi not only bribed police officers in Antigua but also a magistrate named Conliffe Clarke. 
When people of such questionable background reside in a small island, suspicions are bound to rise as to why only Antigua and Barbuda. 
Read more: The USA was scared of losing its "Gambling monopoly" to Antigua and Barbuda, so now it punishing the nation
Dishonest system
The aforementioned cases illustrate how corrupt, rotten and unaccountable the system of Antigua and Barbuda is. Earlier, TFI Global explained about the unprofessional conduct of Gaston Browne's administration with respect to the Indian government's request. Despite Narendra Modi's regime repeated appeals to the government of Antigua and Barbuda for the extradition of Choksi, it has blatantly refused to honour the same. Antigua giving a safe refuge to a disgraceful absconder in exchange for money exhibits deep levels of systemic corruption in the small island nation.
Read more:  Does Antigua and Barbuda have the most flawed Immigration system in the Caribbeans?
The presence of Choksi and Ayre damages the reputation of Antigua and Barbuda and will negatively impact its economy and Citizenship programme. Since no credible businessman would like to invest in a country where the government is so untrustworthy and has absolutely no regard for the law. It is unfortunate that on the one hand, there are nations such as St Kitts and Nevis and St Lucia which are endeavouring to annihilate the image of Caribbean as the hub of fraudsters and money launderers, while on the other there is Antigua and Barbuda whose actions only escalate the defiling of the region's image.