The 44th CARICOM summit concluded on 17th February 2023. Dozens of Caribbean leaders and top officials from the US and Canada, including John Kerry, the former presidential candidate who now serves as the US special presidential envoy for climate, and Canada's Prime Minister, Justin Trudeau, had arrived in the country to attend the high-level meeting.
The CARICOM summit as usual commemorated on similar grounds of unity and collectivity. However, this year also focused on the deploring state of Haiti which is brewing anxiety and tensions in neighboring nations. 
At the CARICOM summit, Bahamian PM Philip Davis, who organized the CARICOM summit repeated that the crisis in Haiti required urgent attention and said it was his hope that all can come to an agreement on what action needs to be taken to stabilize Haiti. As per him, all the Caribbean nations will benefit if Haiti is again a fully-functioning state.
The Pressing issues
CARICOM also addressed several recurring and new issues, such as the CARICOM Single Market and Economy, Climate Change, Climate Finance, Agriculture and Food Security, Regional Security, and Health. 
CARICOM has been instrumental in advancing the interests of the Caribbean region throughout its history, including by promoting fair trade practices and tackling problems like climate change, natural disasters, and drug trafficking. Although the organization has encountered a number of difficulties over the years, it continues to be a significant force for Caribbean regional integration and cooperation. Challenges still remains. 
The future of the Caribbean region is gravely threatened by a number of pressing issues that CARICOM, the Caribbean Community is currently dealing with. To advance the interests of its member states and encourage regional integration and cooperation, the organization has to negotiate a complex landscape that includes economic development, security, climate change, and political cooperation. 
Whereas, the economy of CARICOM nations is also a severe concern. Many Caribbean nations continue to struggle with high levels of debt, unemployment, and slow rates of economic growth despite significant efforts to encourage economic integration and cooperation among their member states. 
CARICOM has to promote trade liberalization, investment promotion, and support for small and medium-sized enterprises in order to address these issues. Another major issue facing the Caribbean region is climate change.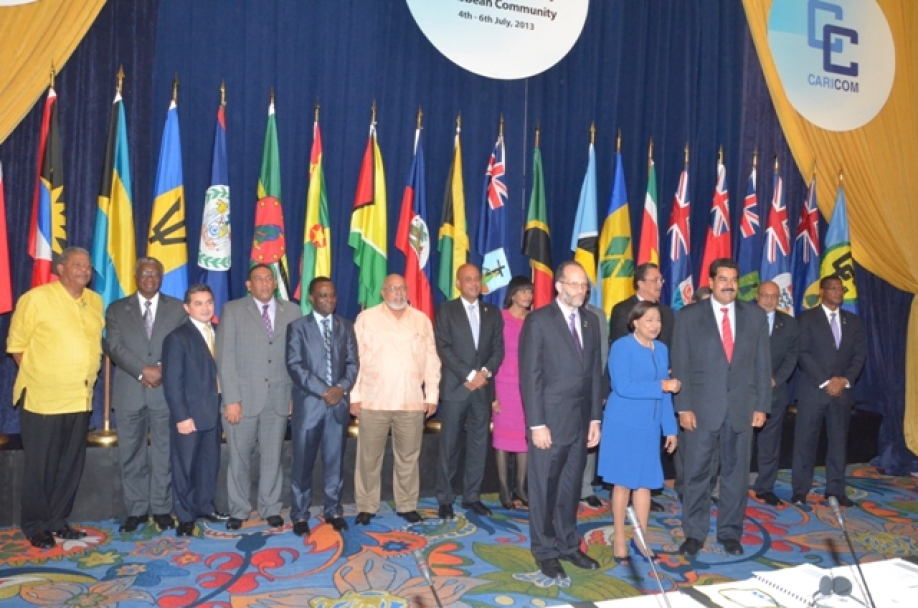 The region is also particularly vulnerable to the impacts of climate change, including rising sea levels, more frequent and intense storms, and drought. CARICOM must work to address these impacts through measures such as the promotion of renewable energy, sustainable agriculture, and disaster risk reduction. The organization must also continue to advocate for global action on climate change, including through participation in international forums such as the United Nations Framework Convention on Climate Change. 
Whereas, Security is another major concern for CARICOM member states. The Caribbean region is particularly vulnerable to transnational threats such as drug trafficking and gang violence, as well as internal issues such as homicides and domestic violence. 
It has been noted even this year that CARICOM must work to address these challenges through enhanced cooperation and coordination among member states, including through the sharing of intelligence and the development of common strategies for addressing these threats. However, there is a difference between words and deeds and sadly, the CARICOM oath of unity for years has remained a mere statement. 
If there was any unity or collective efforts, the situation of the island chain would have undoubtedly been a lot better than what it is today. In states like Haiti, the absence of CARICOM unity is unquestionably the major reason why the situation has been deplored to the extent that foreign players like US and Canada are having a say in it.
Read More: CARICOM is breathing its last
Together, the CARICOM member states can create better solutions to shared issues, increase the region's resilience, and foster greater prosperity. It is crucial for member states to commit to a shared vision for the future of the Caribbean and to acknowledge the value of cooperation and coordination in addressing these issues.