For a long time, France maintained its hold in Western Africa, but now its citadel is crumbling. It received one of the rudest shocks when it had to end its military intervention and pack its bags from Mali. After its Mali debacle, France might have to deal with another loss in the Sahel region. The recent developments have increasingly suggested that Burkina Faso too is moving down the same path as Mali and that France is bracing for yet another geopolitical disaster in the region.
France panics over Burkina Faso overtures to Russia
This time, France is feeling panicky over a repeat of its Mali debacle in Burkina Faso. The French troops had to bid a hard goodbye to Mali last year after the Malian government inched closer to Russia and brought in "military instructors", and sought Russian aid in its fight against the insurgents.
Both Mali and Burkina Faso were once French colonies. While the French Barkhane forces ended its nine-year military intervention in Mali, approximately 400 special forces continue to be stationed in Burkina Faso to counter the Jihadist insurgency.  However, relations between France and Burkina Faso have significantly deteriorated in recent months and the pattern is eerily similar to what was observed in Mali.
Read More: Burkina Faso delivers another jolt to France's influence in Sahel
Burkinabe Interim Prime Minister  Apollinaire Joachim Kyélem de Tambèla, in November said he hoped to "diversify partnership" in the fight against jihadists, thereby indicating that it might turn to Russia in near future. There are also reports that the Interim Prime Minister also made a discreet visit to Moscow in early December.
Moreover, tensions between France and Burkina Faso grew recently when Burkina Faso asked for the departure of the French ambassador from the country. Sensing the growing hostility from the Burkinabe's end, a French minister said recently that her government would not stop supporting Burkina Faso in its fight against Islamist militants and also wished to remain involved despite growing anti-French sentiment and diplomatic tensions.
France's exit from Burkina Faso inevitable
Although behind the scenes, the Burkinabe military government has sought to reassure Paris that it doesn't intend to take Wagner's help, however, the reality is different.
As per reports, though, French special forces are staying in Burkina Faso for now, however, it is already ready with an alternative plan in case it has to leave Burkina Faso. Moreover, in such an event, their preferred scenario would be to redeploy to neighboring Niger, where 2,000 French troops are already stationed.
Read More: TFI Global's prediction comes true within 24 hours: Burkina Faso is now a Russian ally
Considering the scenario, it indicates that the primary reason for the French failure in the Sahel region, especially in Mali and Burkina Faso, is its failure to quell the jihadist violence wracking the impoverished country since 2015. Alain Antil, an expert on the region at the French Institute of International Relations has said, "the Sahel is undergoing a deep transformation, one of increasingly strong anti-French sentiment," and resentment is felt not just among "certain elites" but also shapes "public opinion in big cities".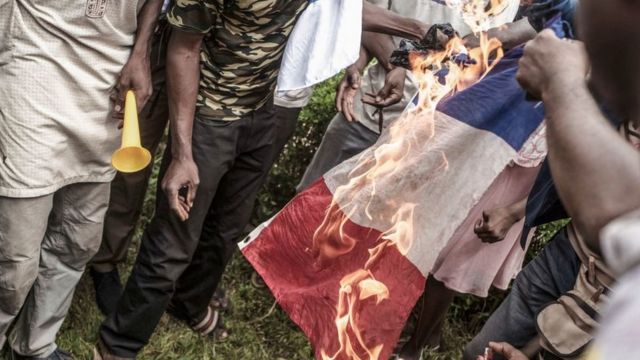 The likelihood of Burkina Faso tilting towards the Russian campaign has been further elevated given that Interim President Captain Ibrahim Traore has been invited by Moscow to the next Russia-Africa scheduled for July 2023. Interestingly, this comes after Burkina Faso was snubbed by the US and barred from the US-Africa summit recently.
Read More: Burkina Faso dumps France and embraces Russia
Russia's rise as a major geopolitical rival in Africa has significant geopolitical implications for the West. France after having faced a humiliating departure from Mali, can't afford to lose Burkina Faso and would not want to lose strategic ground in a continent that is set to be home to 2.5 billion people by 2050. As  France  tries its best to repair its debacle in Mali,  Burkina Faso too has turned out to be a lost case for France.