As the geopolitical rivalry between China, the US, and Russia grows in Africa, it has become important for the continent to focus on securing its own national interest and building mutually beneficial partnerships. African countries have woken up from their slumber and have realized that its growing strategic importance can be utilized for its maximum benefit. So, it can be stated that "Gone are the days when African countries used to be treated like pawns in the hands of foreign powers for their own geopolitical objectives." To this point, Kenya has once again made it clear that it will not be a pawn in the US-China trade war.
Kenya: bold stand on US-China trade war
During a visit to Saudi Arabia, the Cabinet Secretary for trade and industry, Moses Kuria stated that Kenya and Africa are seeking an equal economic partner, regardless of political ideology.  He also pointed out that African countries such as Kenya would maintain economic and investment ties both with the US and China but it has strongly asserted that it will not tolerate being used as a pawn in the ongoing US-China trade war and their race to obtain investment stakes in Africa. Further, it also emphasized that it would not permit the exploitation of resources.
Read More: Kenya is kicking out the West by empowering indigenous companies
US vs China in Africa
As the West has been hit hard by its worst energy crisis as a result of the Ukraine war, it has no choice but to look to Africa for securing its energy needs.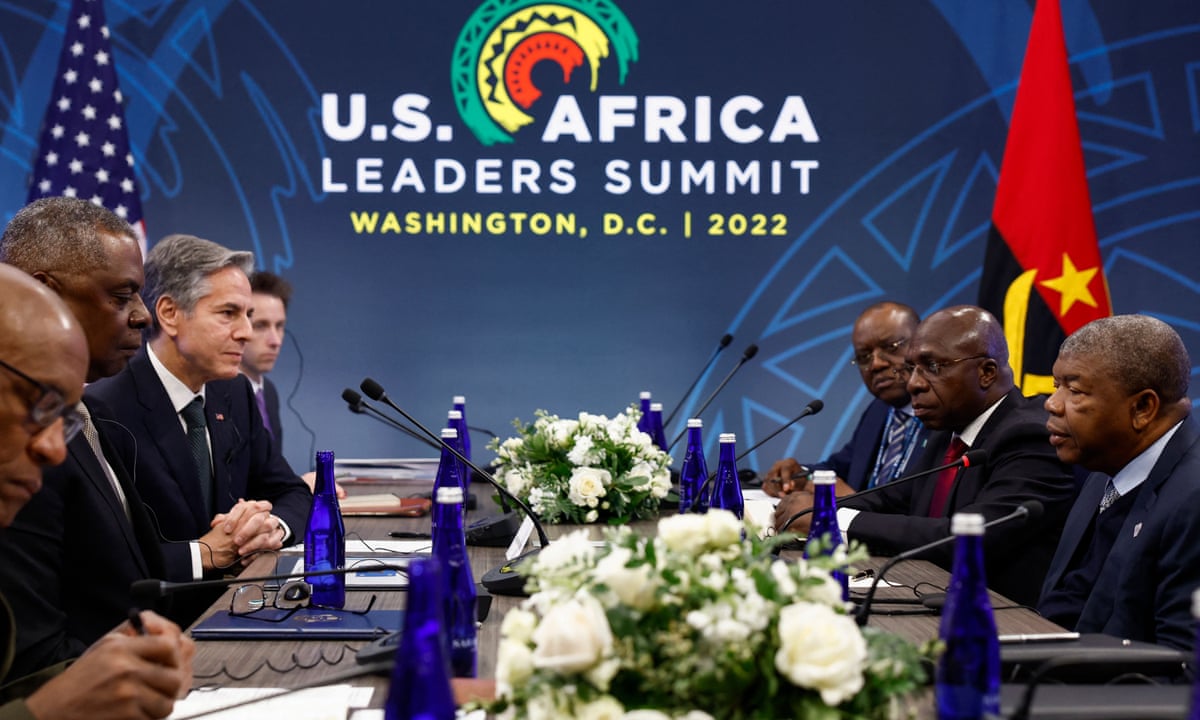 On the other hand, China has emerged as a major geopolitical player in the continent. Over the last two decades, China has established itself as Africa's largest bilateral lender and has invested heavily in key infrastructure projects on the continent. Due to these Chinese loans, Africa's debt has been mounting and many countries fear default of payments.
Read More: Post US-Africa summit, now China rushes to Africa
The growing geopolitical rivalry between US & China is evident as recently the US hosted the US-Africa summit with China as an unstated focus.  Post the US-Africa summit, China's new Foreign Minister Qin Gang also started his week-long visit to Africa.
Thus, these moves by the Biden administration and the Chinese dragon indicate the growing need to woo Africa at a time of growing global tension and potentially a new "cold war".
Kenya deepens ties with Saudi Arabia and UAE
Kenya, in order to reduce over-dependence on just one power, has also been looking to diversify its partnerships for maximum benefit. When William Ruto became President, he launched an aggressive campaign to boost Kenya's foreign policy. He sought to enhance Kenya's central role as the region's anchor for peace, stability, security, and economic prosperity and has been making consistent efforts to deepen ties with other countries in Africa and outside.
Read More: Ruto's Strategic Diplomatic Endeavours Bring Him a Step Closer to IGAD Leadership.
Similarly, Kenya has also shown interest in unlocking more trade and investments with the Middle East. In this scenario, Kenya's Investments, Trade, and Industry Cabinet Secretary Moses Kuria, held about 30 meetings in Saudi Arabia and the UAE. Additionally, UAE & Kenya are also keen on joint investments in oil and gas, port operations, logistics, affordable focusing, financial services, renewable energy, and telecommunications. On the other hand, Saudi Arabia has expressed the desire to locate its African export operations in Kenya.
Thus, Kenya's words & ambitions have been matched by its actions and set an example for other African countries.  It is important for Africa to not be caught in the geopolitical rivalry between foreign powers.  Instead, it must look to forge new ties which will help it realize its vast economic potential. Overdependence on US or China poses a threat to not just Africa's economic well-being but also its sovereignty. It can be stated that Kenya's proactive steps to build and deepen ties with other countries will go a long way in helping it to achieve its dream of being the regional powerhouse in Africa.