Many experts regard the Russo-Ukrainian War as a watershed incident that annihilated the post-Cold War international order. The struggle is also significant in the Global South, resurrecting an independent foreign policy as geopolitical tensions between the West and Russia rise.
In addition to demonstrating Europe's vulnerability in the absence of Russian oil and gas, the war has revealed that several countries in the developing world, particularly Africa, favour not to endorse the West. Many African countries have emphasized their right to defend their own interests rather than merely accepting the dictates of larger, wealthier powers.
Tebboune's visit to Russia 
Amid the conflict, relations between Algeria and Russia have only strengthened, much to Washington's dismay. Furthermore, Algeria has increased its defense budget to 23 billion dollars including 17 billion dollars that are planned as part of arms procurement from Russia. The North African country is currently hosting a joint military exercise with Russian troops in the area of Bechar near the Moroccan borders and is already among the top three buyers of Russian arms behind China and India with procurements worth 7 billion dollars in 2021.
Read More: It's Official: Algeria has formally entered Russia's camp
Now, according to recent reports, President of Algeria Abdelmadjid Tebboune is planning to visit Russia in May. Tebboune and Putin discussed "bilateral relations in their call between the two countries, especially energy cooperation", the Algerian presidency said in a statement.
To add further, Tebboune is also set to pay a state visit to former colonial ruler France in May, but officials have not confirmed the date. Algeria, which pumps gas directly to Spain and Italy via undersea pipelines, has in recent months hosted a string of top European officials — including French President Emmanuel Macron in August — seeking to find alternatives to Russian energy supplies.
Read More: World War 3: Biden pits Qatar against the Middle East and Algeria against Morocco
This has rekindled the idea in Western geopolitical arena that Algeria is moving toward the West while keeping a distance from its Russia counterparts. To be completely honest, this idea seems as ridiculous as the claim that Ukraine will overcome Russia.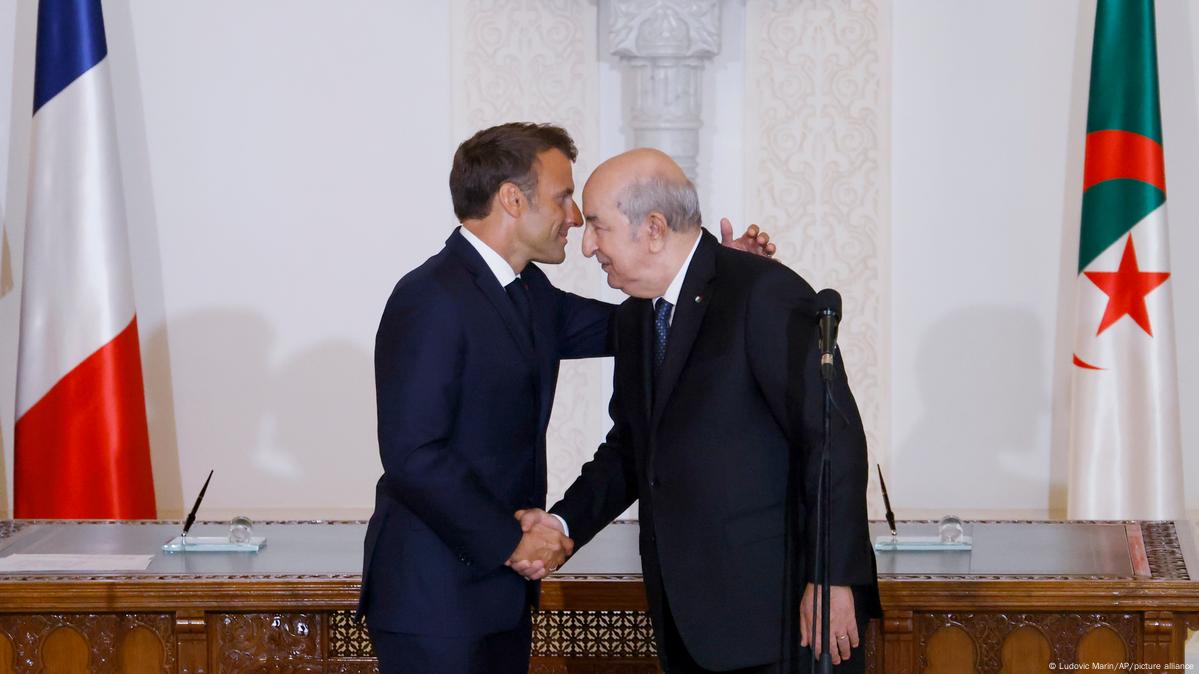 In addition, Algiers, seems to be confident in its autonomous, non-aligned foreign policy, which avoids involvement in conflicts between titans. Furthermore, Algeria often opposes the West applying unilateral penalties against other countries, especially because doing so exposes the West's use of divergent norms to resolve diverse issues. It also sees Western use of "regime change" rhetoric as particularly problematic and a violation of national sovereignty.
Read More: Emboldened by Russia, Algeria plans to halt gas supplies to Europe
Moving Forward
In fact, Algeria is abusing European energy vulnerabilities in order to extract large sums of money from Western nations. Such a dynamic would not irritate Moscow because it would only enrich Algiers and thereby allow it to purchase more weaponry from Russia. Interestingly, European money would eventually be converted into Russian Rubles. Russia's dominance is being fanned by the West's shortcomings in politics and the military.  Therefore, if the West is serious about restraining Russian influence, it must forsake its exploitative foreign policy in Africa. If not, the potential for Moscow's African influence will only grow.