Singapore Airlines To Cut Canada Flights: From the boundless reaches of the internet, there emerges a resounding truth: Canada's reputation as a beacon of opportunity and prosperity is unmatched, a fact that is acknowledged far and wide. But all that is just a sham. The reality is a lot different. Canadians are leaving their land and moving out. Countries are detaching their business strings with Canada. You heard that. Singapore has also stunned Canada by withdrawing its Air services now.
Singapore Airlines To Cut Canada Flights
Presently, the only flight offered by Singapore Airlines to Canada is a nonstop service between Singapore (SIN) and Vancouver (YVR), which runs three times per week using an Airbus A350-900. Regrettably, this route will shortly be discontinued for travellers from Canada. Singapore Airlines has announced that it will stop operating flights to Vancouver as of October 2023 as it "adjusts its capacity in response to demand," and Singapore airlines to cut canada flights as reported by Primarily Miles. Now, Singapore Airlines can't seem to make Canada work. Finally, Canada is losing its non-stop link to Singapore.
As per the trend that we have been seeing for this long, Canada has always been an odd Aviation market. While the Gulf carriers would dearly love to expand in Canada, they cannot since the Canadian government generally adopts a protectionist attitude in preventing service from foreign carriers. On the other hand, Singapore Airlines can currently fly to Canada but can't seem to make the business case. What can be more tragic to an already dilapidated airline system of Canada?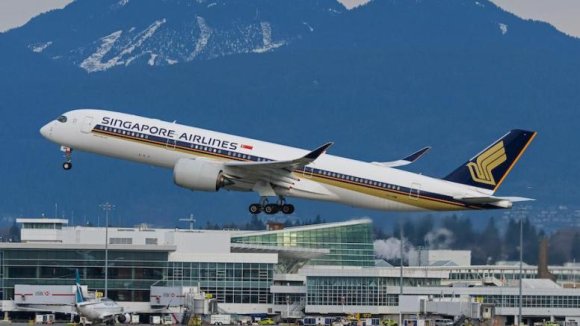 In the wonderfully diverse city of Vancouver, many people have ties to many regions of Asia. Vancouver is also a very wealthy city with a lot of money. Since Vancouver is an Air Canada hub and Singapore Airlines has connectivity, you'd think it would be simple to operate a three times weekly trip between Vancouver and Singapore (though with the early departure from Vancouver, same day connections are limited). Then why can't Singapore see a business case with Canada?
Read More: Investing in Canada? Think Again.
Well, here are a few pertinent justifications to shed some light on the subject. We know the Canadian Dollar is considerably weaker than the US Dollar and isn't faring well, and airfare out of Canada doesn't necessarily reflect that difference in currency value. Another possible reason could be the stiff competition facing Singapore. Singapore Airlines has stiff competition for one-stop service to places outside of Singapore due to the large number of Asian carriers that fly to Canada.
Moreover, since ultra-long-haul routes depend heavily on premium point-to-point demand, I would guess that there isn't enough of it between Vancouver and Singapore or else this route wouldn't be discontinued. It's also possible that Singapore Airlines thinks the plane can be used more profitably in another market.
Canada losing its only link to Singapore doesn't come across as a surprise with the ongoing airport crisis in the country. Country's airline industry is in chaos. In both North America and Europe, thousands of flights have been cancelled and hundreds of thousands of passengers have had their trips disrupted. Canada is such a large country that it only comes second to a larger Russia. This demonstrates how important it is for individuals to be able to travel to other provinces when necessary.
The aviation crisis also has its roots in COVID restrictions. Hundreds of thousands of aviation workers were laid off or terminated, with years of experience and technical expertise removed from the ranks of the commercial aviation communities. This was after air travel collapsed due to the strict imposing of travel restrictions and border closures by the Canada government.
But things went upside down after Canada eased the restrictions a little. This saw people flooding in joy to airports to resume back their long-restricted right to travel. But the incompetence of the government made sure that the aviation sector goes without the required number of staff and there happened to be chaos. Moreover, the airport infrastructure is not equipped to handle such increasing volumes.
Read More: Canada: Possibly the only developed nation that has zero internet connectivity in rural areas
Foreign countries not seeing any business case in Trudeau's land is no surprise citing the failed administration. Trudeau's administration had two arduous years to put in the necessary effort to avert such a calamity. Yet liberalism is a cancer that pushes you to do more outrageous things for attention, just as Trudeau did by becoming involved in an unnecessary war in Ukraine. The government's complete incompetence is on display when Trudeau may board his private plane whenever he pleases and burn whatever jet fuel he pleases while his fellow citizens are left scrambling for their luggage.
Moreover the country's economy has fallen to levels so low. What was once a scorching economy is beginning to touch the brakes like a convertible rushing down the highway. Foreign countries detaching their business strings from Trudeau's land is an obvious sign.