Digital Economy in Gambia: Africa's digital economy holds many promises for the continent as it has the potential to improve millions of lives and rapidly transform societies. Digitalization comes with numerous benefits, including speeding up the spread of information, bringing people closer together, creating jobs, and making societies more efficient. Currently, two African countries, Gambia and Ghana, have started forging ties to strengthen their digital economies and reap the benefits of this transformation.
Ghana and Gambia to build tech-based economies
On Sunday, February 5, 2023, Ghana and Gambia announced their membership in the Digital Cooperation Organization (DCO), at the organization's 2nd Annual General Assembly in the Kingdom of Saudi Arabia. With this development, Ghana and Gambia are now gearing up for tech-based economies, joining other African countries such as Nigeria, Rwanda, and Morocco, as well as as Gulf countries like Bahrain and Kuwait, in the pursuit of a common digital economy of Nigeria.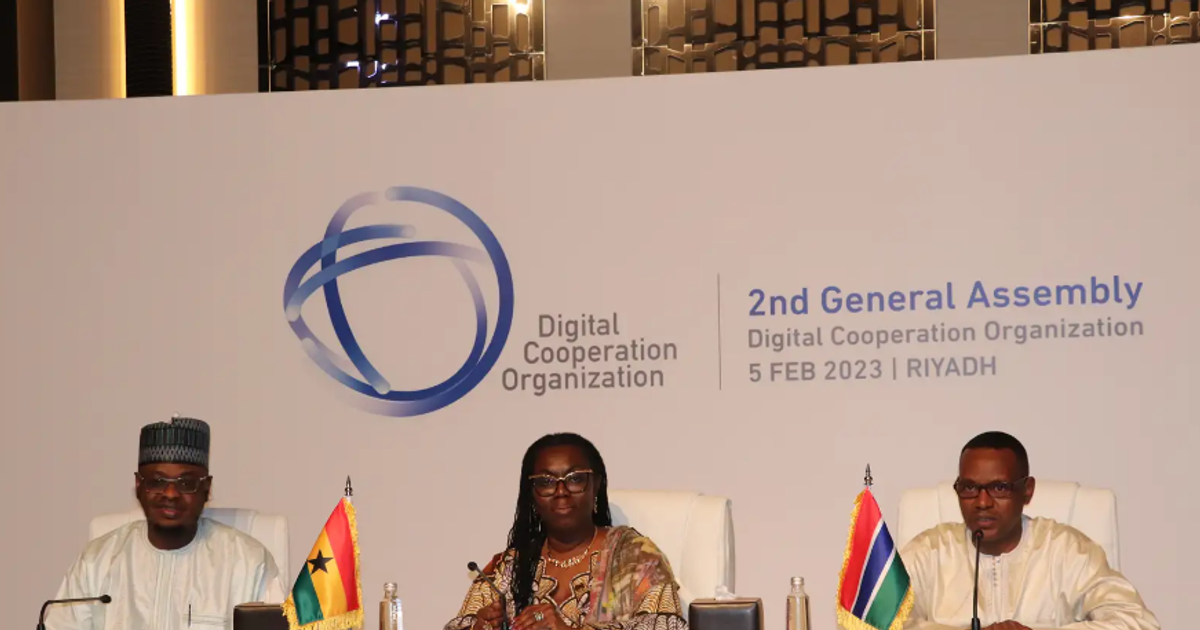 As most economies shift towards digital economies and with many African countries looking to transition to digital economies, Ghana and Gambia with a combined population of 35 million, do not want to be sidelined. The DCO aims to link Africa and Gulf countries in this pursuit, with the 13 current members  collectively representing  nearly $2 trillion in GDP and a market of nearly 600 million people.
Although Africa faces hurdles in its journey towards digital economy, such as shortfalls in tech infrastructure, challenges in implementing data protection policies, and slow adoption of frontier tech skills, partnerships supporting its digital economy agenda could unlock financing.
Read More: Data de-colonisation in Africa is needed for digital security
While the Gambian government continues to pursue its digital transformation agenda, despite economic turmoil, the country faces considerable challenges, including a fragile economy and poverty. The Minister  of Communications and Digital Economy in Gambia, Ousman Bah has emphasized the need for collaboration with other nations to share tech knowledge and be solution providers, stating that Gambia is gearing up towards a skill-based economy to close the digital divide.
On the other hand, Ghana has experienced significant growth in digital technology and ranks among the leaders in Sub-Saharan Africa in tech adoption. Digital is one of Ghana's best performing sectors, with an average annual growth rate of 19 percent per year between 2014 and 2020. The country has also made attempts to further accelerate its digital transformation.
Read More: Ghana: From 'Africa's economic behemoth' to a crisis ridden nation
Despite a huge market, Africa has so far lacked a common agenda for technology. Now, countries like Gambia and Ghana are forging and diversifying ties to bolster their digital economy.