A Gold Heist is being transpired openly. And the money was going into dirty hands. However, not anymore. Israel has uncovered the heist of Venezuela.
Recently, Israeli Defence Minister Yoav Gallant signed an order that uncovered an illegal gold smuggling operation taking place between Iran and Venezuela.
In May, a Mahan Air flight, which is an airline that is sanctioned by the United States, was used to transport dozens of kilograms of gold from Venezuela to Tehran.
The National Bureau for Counter Terror Financing of Israel (NBCTF), the Defence Ministry, the Israel Police, and the Tax Authority collaborated to uncover the smuggling ring.
This smuggling was used by Iran to provide financial aid to Hezbollah for their terror operations. Earlier, a Lloyds Marine insurance company document exposed Iran's illicit operation through Venezuela to back Lebanon's Hezbollah.
Hezbollah is a militant political organization in Lebanon that is dedicated to the destruction of the state of Israel. It has carried out numerous suicide bombings, rocket attacks, and other acts of terrorism against Israeli civilians and military targets.
Hezbollah has also provided arms and other support to anti-Israeli forces in the region, such as Hamas. In addition, Hezbollah has attempted to destabilize the region by carrying out cross-border raids and sponsoring unrest in Israel's neighbouring countries. In response, Israel has conducted airstrikes on Hezbollah targets, engaged in military operations to disrupt Hezbollah's activities, and imposed economic sanctions on Lebanon.
Badr Ad-Din Naimi Musawi, an Iranian businessman who conducts international trade, was a major factor in this activity. He ran a clandestine operation within the Iranian Quds Force, buying gold in Venezuela and relying on his corporate and governmental ties to mask his criminal activity.
Read more: How the former Dominican PM became a target of Canada's dirty tricks, declassified files tell it all
Musawi was responsible for transporting the gold from Venezuela to Iran and then selling it to finance Hezbollah with a handsome gain. The Lloyd leaked document claimed that gold is sold in Turkey and other Middle Eastern nations, with the money raised going towards terrorist activities.
Security sources have stated that senior Hezbollah officials who have been sanctioned by the US for their involvement in terrorism are part of a gold trade scheme. Ali Kasir, the representative of Hezbollah's Economic Affairs Ministry based in Tehran, and Mohammad Kasir, the leader of Hezbollah's logistics team for the exchange of currency after the gold had been sold, are among those involved.
Musawi was a part of a Quds Force mission to Venezuela that was headed by Mahan Air's CEO Hamid Evranjad. This was Iran's attempt to strengthen relations in South America to potentially further their terrorist aims.
Venezuela and Iran
This isn't a new phenomenon. Venezuela has been paying Iran in Gold for sometime now. In 2020, Islamic Revolutionary Guard Corps (IRGC) stated that Iran has been given gold from Venezuela in exchange for the fuel shipments sent from Tehran to the Latin American nation.
Read more: The EU-Mercosur Deal: Macron's Duplicity Unveiled
To prevent any accidents during transit, IRGC mentioned that the gold was transported from Venezuela to Iran through aircrafts. Now, we know what else the gold was being used for.
Both Iran and Venezuela have been sanctioned by the United States. Washington has used its diplomatic and economic hegemony to reduce Tehran and Caracas's oil exports, but the two countries have strengthened their partnership in recent times. Iran is also helping Venezuela in preventing cyber-attacks.
Gold of Venezuela
Venezuela has been dealing in gold with several countries. drawing the ire of the US. In fact in 2020, it was also reported that Russia was aiding Maduro's government in Venezuela by helping to get gold reserves out of the country and thus quickly raising cash.
Similarly, in 2018, Venezuela sold 73 tonnes of gold to Turkey and the United Arab Emirates. Later BBC reported that the Turkish government was facing increased pressure to cease its gold trade with Venezuela. Western diplomatic sources believed that gold exported to Turkey has been ending up in Iran, which would violate US sanctions.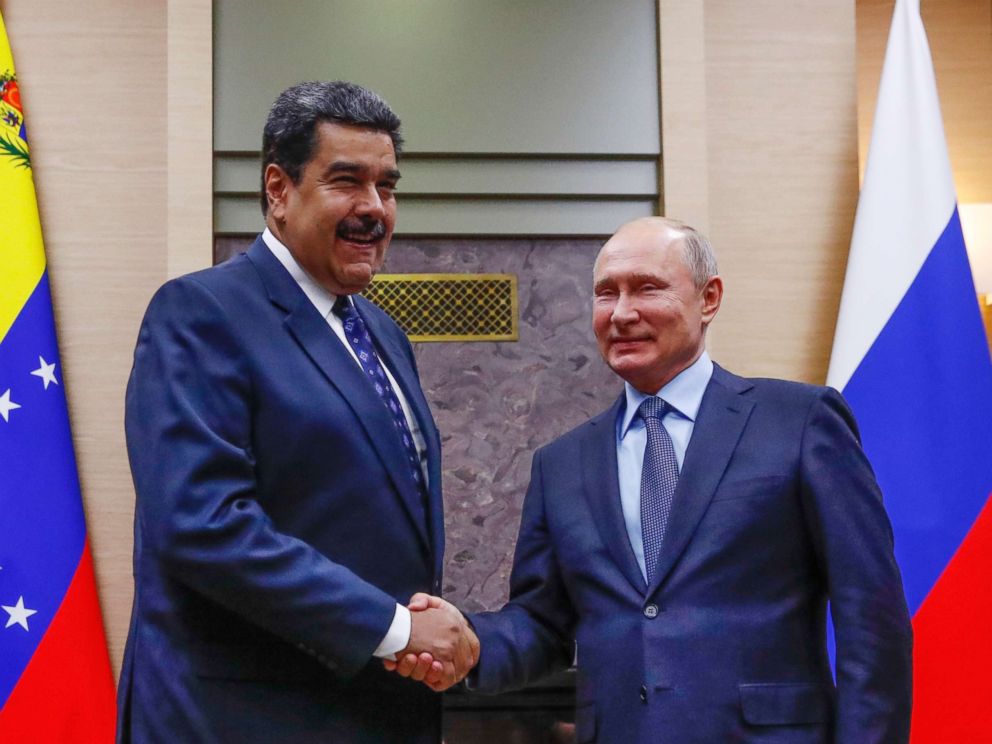 Venezuela cash strapped government even transported gold to Mali in Russian-owned aircrafts in order to obtain foreign currency. The gold was processed in Mali, one of Africa's most abundant gold-producing countries, and then exported to the United Arab Emirates for sale. Uganda was also importing Venezuela's gold.
As a matter of fact, many countries were buying Venezuela's gold. Venezuela easily circumvented US' sanctions and Washington couldn't digest this fact.
So, in March 2019, the United States sanctioned Minerven, a Venezuela state-run gold mining corporation, and its leader Adrian Perdomo, citing "illicit activities", and offering support to President Nicolas Maduro's regime.
Therefore, US' ally, Israel, has uncovered how gold is being used by Iran to finance Hezbollah but the real challenge would be to stop the financing. As Venezuela has the widespread backing of many prominent countries, Israel's endeavour to stop the gold trade between Caracas and Tehran will be a bigger challenge. It remains to be seen whether Israel will be able to accomplish its objective.