Recently, Russia announced that it abandoned the last remaining START Treaties with the US. And so, it will restart boosting its nuclear armaments.
Russian President Vladimir Putin also announced that he prefers resuming testing of Nuclear weapons, and this announcement gave a perfect reason to the West to do what it does the best, warmongering.
The US has again started its war mongering that a nuclear war is coming for Europe. Citing Putin's speech on closure of START Treaty, several Western media outlets have again started projections of nuclear attacks and debating on aspects of a nuclear fallout. These moves have again started fuelling fear in Europeans. But, is that so?
Read more: A New NATO? Sounds like a good plan to Hungary and France may approve it
Is Russia actually so naive that it will trigger a nuclear attack on Europe on purpose? Will it purposely make more cities like Chernobyl again?
Absolutely not. The Western white lies have met a reality check from Italy.
Italy fact checks US' media claims
While the US media continues its attempts to stoke insecurity and fear of nuclear fallout in Europe, Italy's intelligence shows the exact environment in Russia over nuclear weapons is completely different.
Reportedly, the Italian intelligence department downgraded the Russian threat to use nuclear weapons in its recently released Security Intelligence Policy Report, which should reassure those in Italy who cite it as a justification not to arm Ukraine.
Russia is said to be "unlikely" to use nuclear weapons. This is the Italian Intelligence Department's assessment for the year 2022 as stated in its most recent Security Intelligence Policy Report.
The nuclear threat was reduced at the time of publication, despite the USA's continued focus on the risks of escalation in the event that the war continues. Rome has emphasized its constant support to Kyiv amidst the ongoing Ukraine War and urged Western nations to not spread baseless rumours.
The US has been attempting to pump allies against Russia, but Italy's reprimand has surprised many.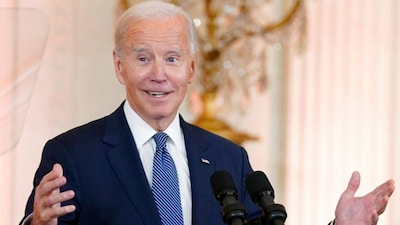 Read More: NATO enters its "last lap of existence"
Well, the European nations, even in the past, have reprimanded the Biden administration for trying to stoke fear and anxiety in European nations over Nuclear attack. It is important for the West to not resort to cheap tactics and understand that a nuclear attack on Europe will be an attack on humanity.