Yevgeny Prigozhin: The Wagner group changed the course of the Ukrainian war, and now it is set to change Ukraine's destiny. The Wagner Group is a private military contractor (PMC) linked with the Russian government. There is significant evidence to suggest that the Wagner Group has played a significant role in Russia's ongoing invasion of Ukraine.
According to numerous reports, the Wagner Group has provided combat support to Russian forces in eastern Ukraine, including reconnaissance, artillery support, and combat operations. The group has also been accused of recruiting and training local fighters, as well as engaging in sabotage and assassination missions.
While the Russian government has denied any official involvement with the Wagner Group, many experts believe that the group is closely linked to the Kremlin and serves as a means of deniable military intervention in conflicts around the world.
The Wagner Group has been heavily involved in Russian efforts to capture the city of Bakhmut, in eastern Ukraine.
Ukrainian troops say Wagner fighters have been sent into attacks in large numbers over open ground, with many killed as a result.
Read More: Europe plays chess with Wagner's African moves, imposes sanctions
After Russia claimed to have captured the town of Soledar, near Bakhmut, a row broke out between its defence ministry and the Wagner Group over who should get the credit.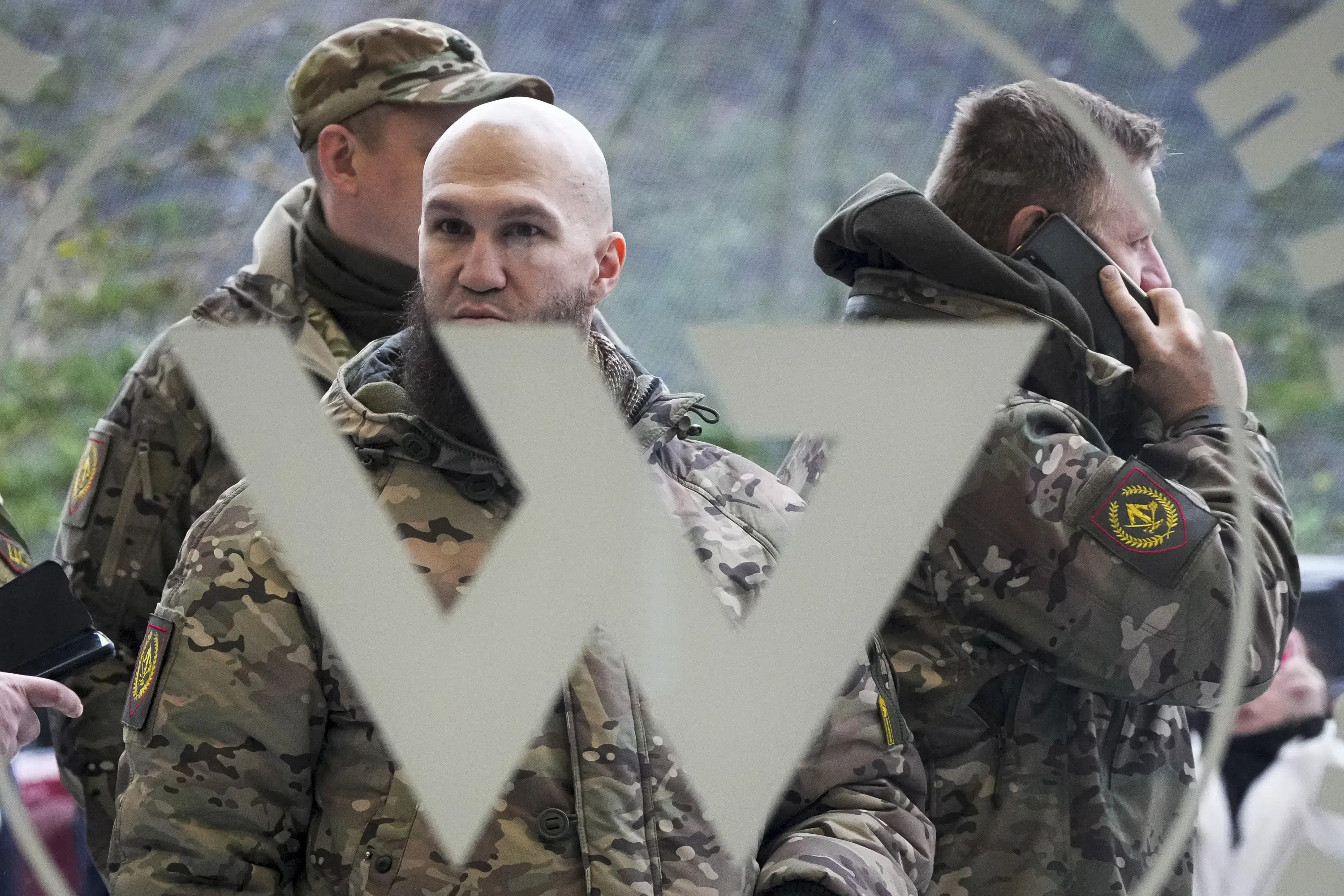 At first, the defence ministry did not mention that the Wagner Group was involved in the fighting. However, it then conceded that its mercenaries had played a "courageous and selfless" role.
Recently, Yevgeny Prigozhin, the financier and the head of the Russian mercenary group Wagner, announced on that he intends to run for the office of the President of Ukraine. The mercenary group has been active in the raging Russia-Ukraine war. In a recent video circulated online, the Wagner chief laid out his "political ambitions" for the next year.
I'm making a political coming out. Looking at everything around me, I've got political ambitions. I decided to run for president in 2024. President of Ukraine," the Wagner chief announced on Saturday.
The Wagner chief announced that he will be running against Ukrainian President Volodymyr Zelenskyy. In his proclamation, Yevgeny Prigozhin asserted that things will be better if he gets elected. "If I win the presidential elections of Ukraine, then everything will be fine, guys, the shells will not be needed," he said. In the past, the Wagner chief has expressed his discontent over the lack of support he and his group is receiving from Russia
Read More: Desperate to save its face, US sanctions Wagner as a warning
You see, Yevgeny Prigozhin has earned a reputation as the cruellest commander among those leading Russia's grim invasion. For Prigozhin, those who know him, speculate that neither money nor power has been his sole motivating factor.  He has accumulated plenty of both along the way. Instead, they say, he is driven by the thrill of the chase, the belief he is battling corrupt elites on behalf of the common man, and a desire to crush his rivals.
Over the years, Yevgeny Prigozhin has made many enemies: former business partners who feel cheated, army generals he has criticised as deskbound bureaucrats, and top security officials who fear he harbors ambitions to seize political power.
But so far, he has retained the favour of his most important backer: the man he calls Papa- Vladimir Putin.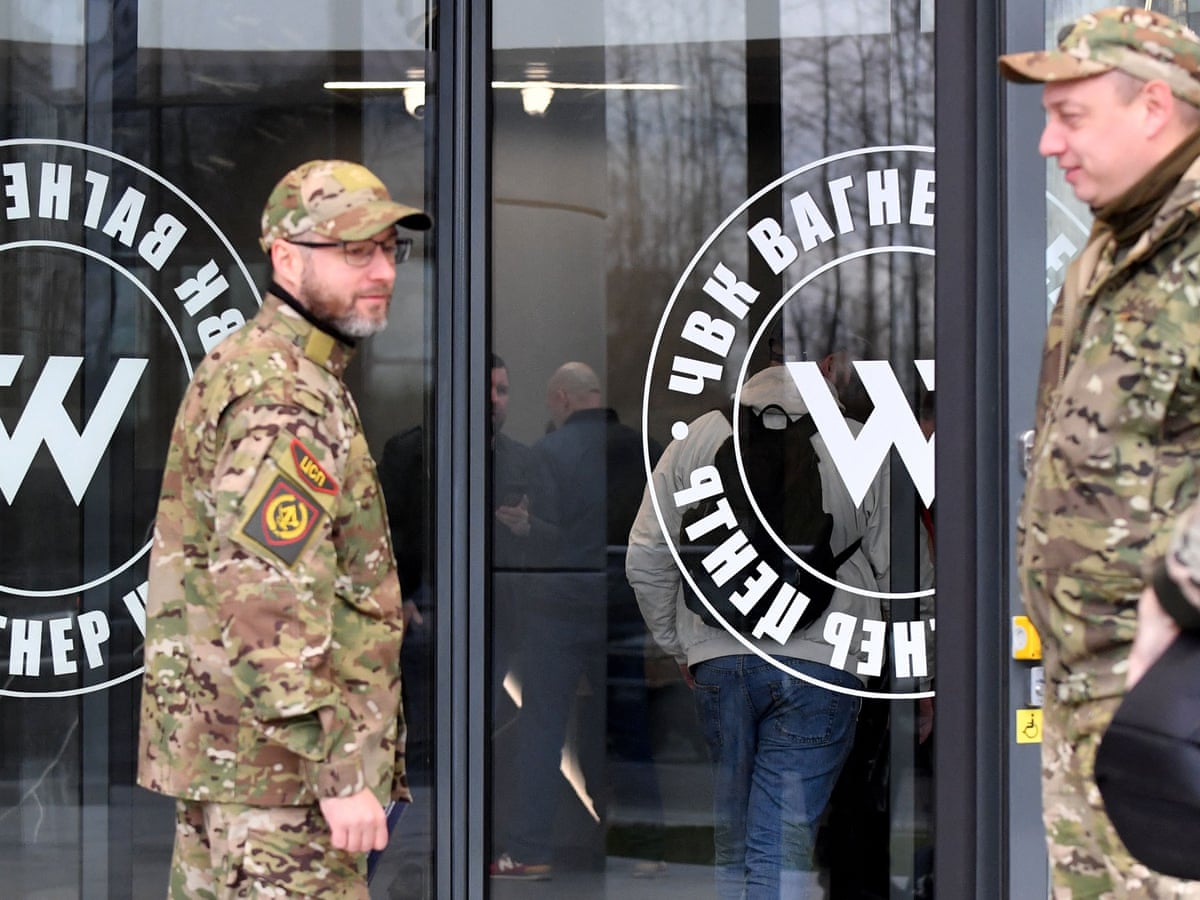 Yevgeny Prigozhin was born in Leningrad, now St Petersburg, in 1961, nine years after Putin. His father died when he was young; his mother worked in a hospital, Prigozhin stated. The young Prigozhin was sent to a sporting academy, where daily activities often involved hours of cross-country skiing.
He didn't make the cut as a professional athlete, and after finishing school he fell in with a crowd of petty criminals. Court documents from 1981, seen by the Guardian and first reported on by the Russian investigative outlet Meduza, tell the story.
Before long, Yevgeny Prigozhin owned a stake, in a chain of supermarkets, and in 1995 he decided it was time to open a restaurant with his business partners. He found Tony Gear, a British hotel administrator who had previously worked at the Savoy in London and was now at one of St Petersburg's few luxury hotels.
In one of post-Soviet Russia's more unusual bonhomie, Yevgeny Prigozhin struck up a camaraderie with the famous cellist Mstislav Rostropovich, who had emigrated from the Soviet Union in the 1970s.
When Rostropovich hosted the queen of Spain at his St Petersburg home in 2001, Prigozhin provided the catering. Rostropovich even invited Yevgeny Prigozhin and his wife to a gala concert at the Barbican, part of the London celebrations of his 75th birthday in 2002, according to London Symphony Orchestra records of the invitation list for the event.
By that time, Putin had become Russia's president. During the early years of his rule, Putin often liked to meet foreign dignitaries in his home town, and he sometimes took them to the Old Customs House or to New Island, a boat Prigozhin had turned into a floating restaurant.
Looking at old images of Putin's public events is like playing Where's Yevgeny with Prigozhin frequently visible in the background, unassuming and discrete.
Prigozhin began winning contracts to cater for major government events through Concord, a holding company he had set up back in the 1990s. The next step was giant government supply contracts. In 2012, he won more than 10.5bn roubles (£200m) of contracts to provide food to Moscow's schools, Russian media reported, citing records from the Russian financial registry.
New opportunities arose when Russia annexed Crimea in March 2014 and intervened militarily in eastern Ukraine soon after. Putin denied that regular Russian troops had been involved in either case, despite a mountain of evidence to the contrary.
The Kremlin started to consider ways to make the denial slightly more believable. Notwithstanding the fact that private military businesses were forbidden in Russia, a number of organisations emerged that appeared to coordinate their operations with the defence ministry while maintaining their independence. Wagner by Yevgeny Prigozhin would end up being the one who stood out the most.
The ministry gave Yevgeny Prigozhin land in Molkino, southern Russia, where businesses connected to Prigozhin built a staging base for fighters while passing it off as a summer camp for kids.
Prigozhin's fast rise started to anger certain officials at the defence ministry, tensions that would only grow over the years as his operations expanded more. A key moment for Prigozhin came in late 2015 when Putin decided to intervene militarily in Syria to prop up the regime of Bashar al-Assad. Yevgeny Prigozhin won contracts for food and supplies and dispatched his Wagner troops there.
In Syria, Wagner first established itself as a formidable fighting force, with the group playing a prominent, if unacknowledged, role in Moscow's intervention.
So, it is highly likely that Putin has given his blessing to Prigozhin's recent announcement that he will run for president of Ukraine. More importantly, it gives a glimpse of Putin's strategy for Kyiv. Putin is not attempting to subjugate Ukraine to Russian rule on a territorial level, unlike what many Western leaders and commentators would have us believe. Instead, the Kremlin intends to install a puppet administration in Ukraine that will be run by Putin's right hand. By doing so, Putin protects Ukraine's sovereignty while maintaining control over Kyiv's day-to-day operations from the Kremlin. A very wise plan of action, indeed