Colombia has long been an ally of the United States in the fight against drug lords and narco-trafficking. The Colombia has received millions of dollars in aid from the US to help combat drug-related violence and crime. But now, in a dramatic shift of policy, the Colombian government has decided to take a new approach towards drug lords – one that the DEA may not be too happy about.
The new regime, led by Gustavo Petro, has stated that rather than killing narco-traffickers, the government will offer them a chance to surrender and cut down their sentences. This new stance, however, is in direct contrast to the DEA's strategy of eliminating drug traffickers.
As a result, Colombia risks losing the support of Washington, which could have a huge impact on the country's fight against drug crime. The US has already threatened to cut funding and resources to Colombia to punish them for the new policy.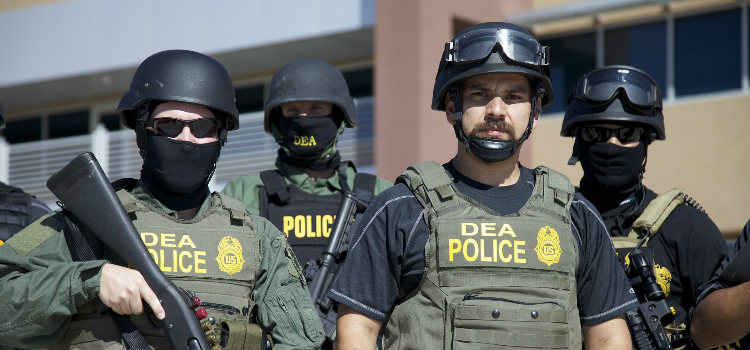 This could mean the DEA shutting its operations in Colombia and withdrawing its resources, leaving the country to tackle the problem alone. This could have huge implications for the security of the Colombia and the region, as the drug trade crime is a lucrative business and could easily be taken over by other powerful cartel groups.
Read more: Biden has set a price for Xiomara Castro and it's a catastrophic move
Therefore, the US is blind to the fact that Colombia's problems are entirely different, that the method employed by the Colombian may be effective and can have favorable consequences. However, the US wants to stick to its same old tactic which is not producing any meaningful results and is only resulting further chaos and destruction in the Latin American nation.
The US' disapproval also reeks of its interventionist approach towards sovereign nations. History is proof to the fact that Washington's tactics have failed to stem the violence perpetrated by drug traffickers. So, the US' concerns become insignificant in the face of Colombia's internal problems.