A timer counting down the number of days before the end of the military transition, posted on the website of the United States Embassy in Conakry, has led to much confusion in Guinea. The authorities in Conakry are surprised and have asked for an explanation for the display of the number of days until the return to civilian rule in Guinea on the website of the US Embassy in Conakry.
Read More: Guinea and Mali take the ECOWAS by its devilish horns
US pokes Guinea
The Minister of Foreign Affairs, Dr. Morissanda Kouyaté, read a statement during the television news of the RTG, the National Television, to express the authorities' astonishment. "This countdown gives the image of a teacher monitoring students during an exam, which is obviously unacceptable for a country proud of its sovereignty and independence," he said. "This counter has no place to exist."
However, Conakry has sought to acknowledge the occasion while avoiding a diplomatic crisis, and the Guinean authorities have indicated that relations with their American counterparts are good, after the Minister of Foreign Affairs reportedly received reassurances from senior officials at the US Embassy that the countdown had no intention of pressuring the authorities of Guinea.
Read More: ECOWAS is a NATO puppet in Africa, and Russia-backed Guinea is their high-priority project
On the other hand, the American embassy has also responded by issuing a press release and asserting that "This countdown recognizes and celebrates the commitment of President Doumbouya and the authorities to complete the transition on January 1, 2025.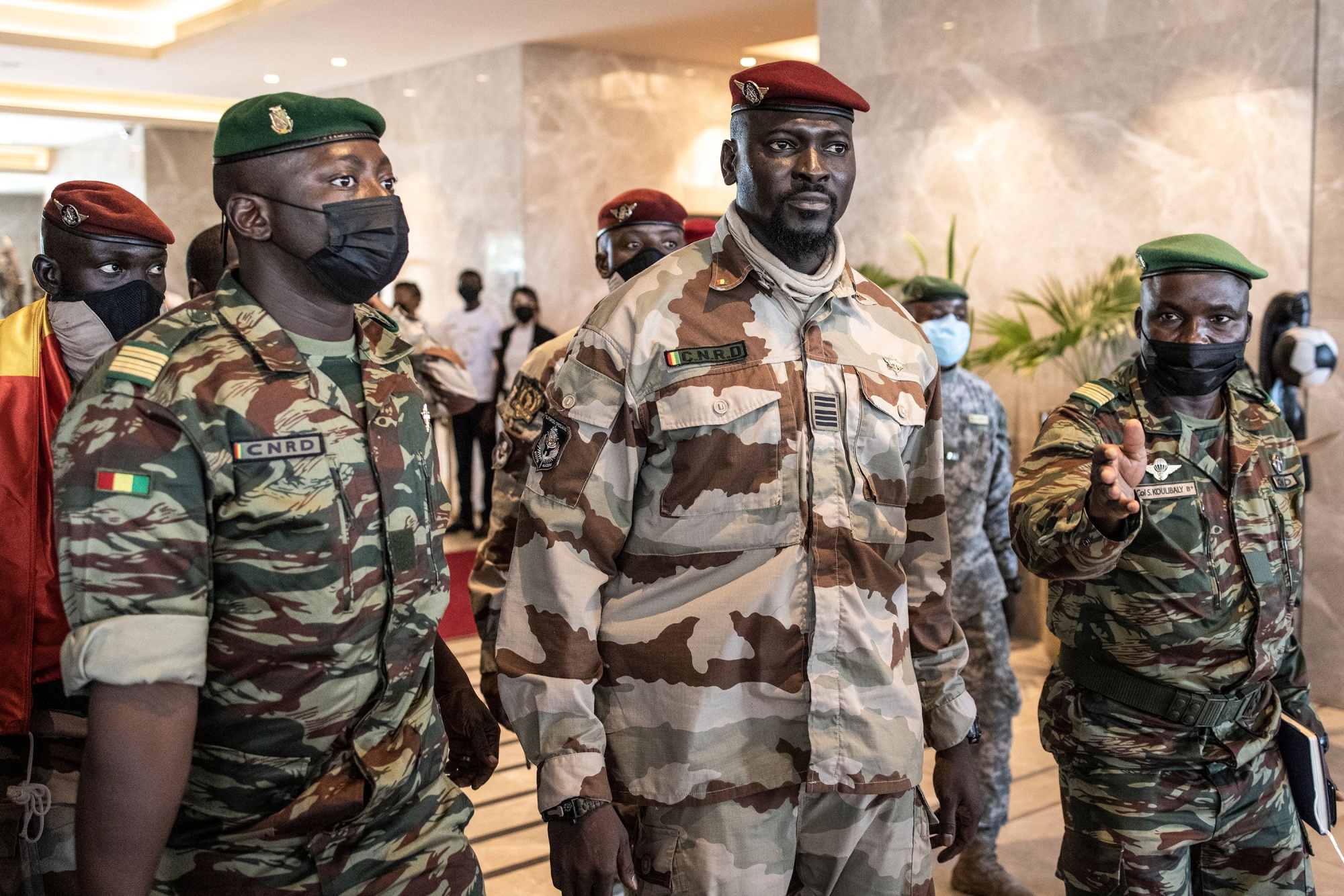 Guinea has been under military rule since a coup in September 2021, which removed President Alpha Conde from power, a position he had held since 2010. In the days following the coup, ECOWAS placed sanctions on Guinea's military rulers and their families, which are also supported by the United States. Therefore, the concerns about the counter on the website of the US Embassy in Conakry leading to apprehensions of US' "pressure tactic" against Guinea are not entirely unfounded after all.
Read More: The Great African Coup Training Program: Made in the USA