The rich, developed countries are among the worst contributors to global warming and are responsible for climate change. However, it is not uncommon for the West to place the burden of dealing with the climate crisis on poorer African countries. The debate over who should take responsibility for tackling the climate crisis and who should pay for it has been ongoing.
Recently, the Kenyan President has also raised his voice on the issue, faulting the West for making climate change a "poor man's problem".
Climate change: William Ruto blames West
According to a report, Kenyan President William Ruto has criticized the West for pushing African countries to abandon fossil fuels while failing to provide sufficient financial resources for the development of renewable energy.
Speaking at the Berlin Energy Transition Dialogue (BETD) recently, Ruto emphasized the need for a genuine partnership to address the issue and called on the West not to make climate change a "poor man's problem."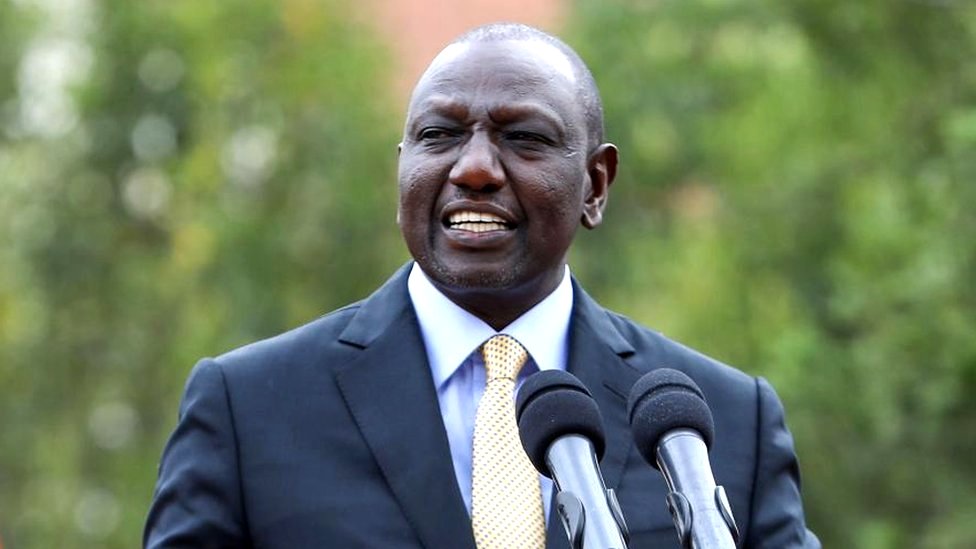 Ruto stated that the West has been advocating for the abandonment of fossil fuel projects, but countries such as Uganda and Tanzania have defended their oil pipeline project intended to extract oil resources from Uganda's Lake Albert region for export. He argued that this project presents both a problem and a solution for Africa, and richer countries should invest in it.
Read More: African nations heckle the West at COP 15 Biodiversity Conference
Ruto expressed concern that Africa is the most vulnerable to climate change and its impacts, despite being the least responsible for the climate change crisis. He noted that Africa has the lowest energy access, with over 600 million Africans still lacking access to energy, and is still grappling with the consequences of colonialism and economic and institutional dependencies that followed.
Can Africa move away from fossil fuel?
It is worth noting that Africa has a long history of facing colonial injustices and exploitation. Africa's resources fueled Europe's development, while many Africans still struggle with widespread poverty and underdevelopment. Therefore, Africa needs to industrialize and utilize its abundant resources for economic growth and progress.
Several African officials have argued that renewable energy, including off-grid solar, is insufficient to replace the hydrocarbon energy intensity required for steel production, factory operation, and job creation for a rapidly expanding urban population. Yemi Osinbajo, the Vice President of Nigeria, has remarked that "No one in the world has yet been able to industrialize using renewable energy."
Read More: The west backed green goblins are not letting Africa develop
Furthermore, reports indicate that on average, Africans consume a small portion of energy and emit only a fraction of the carbon compared to their Western counterparts. For instance, Nigerians generate 0.7 tonnes of carbon per capita, less than 5% of what is required to sustain a typical American lifestyle, according to the World Bank. Despite this, Africa is one of the worst affected by climate change.
So, who should take responsibility for this? Who is accountable for climate change?
One of the most significant debates that dominate climate summits concerns whether and how the world's wealthiest nations, which are disproportionately responsible for global warming to date, should compensate poorer nations for the damages caused by rising temperatures.
Reports indicate that over the past 170 years, the Earth's temperature has risen by approximately 1.1 degrees Celsius, resulting in stronger and more deadly heatwaves, floods, droughts, and other natural disasters. Wealthy nations, such as the United States, Canada, Japan, and much of Western Europe, are responsible for 50 percent of all the planet-warming greenhouse gases released from fossil fuels and industry during this time.
Read More: Nigeria warns the West for oil theft, bombards Shell in the process
As a result, poorer and more vulnerable countries have requested that wealthier nations provide more financial resources, including a separate fund financed by wealthy countries, to compensate them for damages that they cannot prevent. This issue is also known as "loss and damage." However, wealthy countries have historically resisted calls for a specific funding mechanism for loss and damage. A decade ago, the world's wealthiest economies pledged to mobilize $100 billion per year in climate finance for poorer countries by 2020. However, very little of this aid has gone toward measures to assist poorer countries in this regard.
African leaders' stand on the issue
Kenya's President William Ruto is not the only African leader to criticize the West. Earlier, Nigeria's President Muhammadu Buhari had also accused Western countries of hypocrisy and failing to take responsibility in addressing climate change. He strongly criticized Western governments for repeatedly failing to fulfill their commitment to the $100 billion fund for climate adaptation and mitigation in the developing world "for the mess their own industries caused." Moreover, he stated that the West can no longer dictate to Africa how its resources should be utilized.
Read More: Uganda's president destroys EU elites with a powerful message
It's worth noting that Uganda's President Museveni has also criticized the West and the EU Parliament for asking his government to halt the East African Crude Oil Pipeline Project (EACOP) with Tanzania over environmental concerns. Despite this, Museveni has insisted that the project will move forward.
This highlights that Ruto is not alone in his stance, and many African leaders understand that transitioning to green energy will take time, and Africa needs to use its resources for economic development. It's ironic that while the West lectures Africa on environmental concerns, Western companies have been responsible for significant environmental pollution in Africa. For instance, Shell Plc, a British company, has been accused of conspiring to delay an oil spill pollution lawsuit filed against it by thousands of Nigerians. Over 13,000 people are suing the British multinational oil and gas company and its local subsidiary, SPDC, for alleged pollution in the Niger Delta. This is just one example.
Read More: France's nuclear attack on Niger
Therefore, the West should first clean up its mess and offer assistance as Africa takes steps toward an energy transition. Mindlessly advocating for abandoning developmental projects in Africa, ignoring the socio-economic realities of the continent, is bound to backfire on the West itself. The sooner the West realizes this, the better.