End of Ukraine war: Ukraine's President Zelensky has been left in a precarious situation in which his country has been betrayed by its ally, the US, and is now forced to turn to its arch-rival, Russia. 
By seeking help from Moscow's ally, Beijing, Zelensky is desperately trying to save his face. He has finally understood that the outcome of the Ukraine war is all but inevitable. 
Putin has been looking to win the war since it began in February 2022, and Zelensky's turn to Beijing may be the final nail in Ukraine's coffin. With the odds stacked against him and his country's future hanging in the balance, Zelensky is desperately struggling to escape this unwinnable situation.
Official reports state that during the most recent talks between Beijing and Ukraine, Xi informed his Ukrainian counterpart that negotiations were "the only viable way out" of the problem. Zelensky, meanwhile, described the discussion as "a productive hour-long conversation."
"I had a long and meaningful phone call with President Xi Jinping. I believe that this call, as well as the appointment of Ukraine's ambassador to China, will give a powerful impetus to the development of our bilateral relations," the Ukrainian President tweeted.
Read More: West hails Neo Nazis. Zelensky eliminates POW's and Putin is the bad man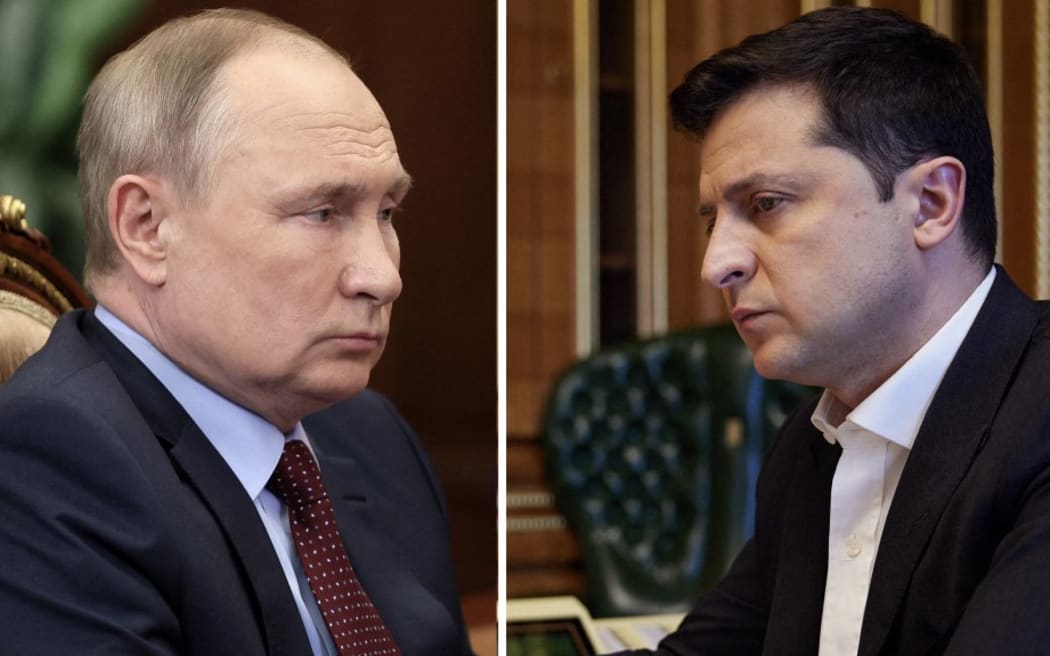 The Kremlin has also applauded efforts to 'push ahead' a resolution to the Ukraine conflict. Following the call, Russia declared that it was in favour of any attempts to end the war in Ukraine in accordance with Moscow's demands.
"We are ready to welcome anything that can bring forward the end of the war in Ukraine and the achievement of Russia's goals. As for the very fact of communication, this is the sovereign matter of these countries," Kremlin spokesman Dmitry Peskov told reporters.
Officials from Ukraine have long urged Beijing to use its clout in Russia to aid in putting an end to the Ukraine war. Zelensky had often requested to talk with or meet with Xi, including following the Chinese president's recent visit to Moscow to meet with Russian President Vladimir Putin.
On Wednesday, April 26, Chinese President Xi Jinping and Ukrainian President Volodymyr Zelensky spoke on the phone for the first time since Russia invaded Ukraine last year.
In our earlier video, we talked about how this Beijing-Ukraine talk would be about Zelensky requesting to keep his position safe in the post-war era of Ukraine and how Beijing and Moscow would control Ukraine economically and politically.
Read More: Zelensky is planning to push millions of Ukrainians into a nuclear chamber so that he can blame Putin for it
With a reserve of 34 billion tons, Ukraine has the second-largest coal reserves in Europe and the seventh-largest in the world. This will give China access to an immense amount of resources, and it is likely that the country will take control of the coal reserves, using them to further its own economic interests. 
Zelensky has been left high and dry by his supposed allies, forcing him to seek assistance from his arch-rival, Russia. Putin has been looking to gain the upper hand in the Ukraine war since it began, and Zelensky's turn to Beijing may be the final straw.
Hence, we are saying that Zelensky has given up, and this is nothing but the beginning of the end of the Ukraine war.