It all began when Russia's invasion of Ukraine shocked the West and caused numerous firms to terminate ties. Or so we believed. It seems that European companies kept up their covert activities under the radar.
Here comes Raiffeisen, defiantly buckling under pressure from the US and EU to leave Russia as soon as possible. The Austrian banking firm defended its long-standing links to Moscow with the support of Vienna politicians. When you can leisurely tango with danger, who needs a clean break, right?
According to Reuters, despite pressure from EU regulators, Austrian banking giant Raiffeisen is delaying its pullout. The agency quoted officials in Vienna as defending long-standing ties with Moscow.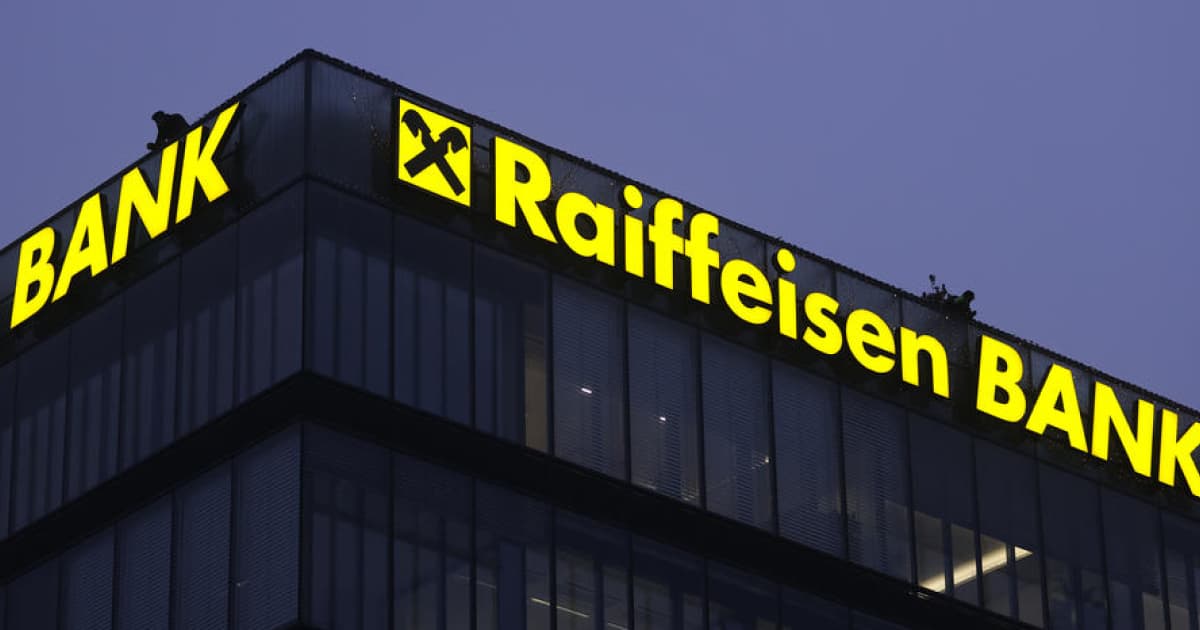 In the eyes of many, Raiffeisen is crucial to the Russian economy, acting as a lifeline for transfers of euros into and out of the nation. On the list of 13 systemically important credit institutions compiled by the Russian central bank, it is one of just two foreign banks, the other being UniCredit of Italy.
Raiffeisen was urged to leave the Russian market by the European Central Bank (ECB). The bank, however, complained that it had been unfairly singled out. They said that other EU banks were secretly grooving in Russia as well. What an outrageous disguise!
Unmasking Europe's Russian Rendezvous
Even the central bank of Ukraine joined the chorus, charging European banking organizations with clinging to the market of the invader. It appears that just a small number of foreign banks managed to leave, with France's Société Générale (SocGen) taking the lead in the flight.
France's Société Générale (SocGen) is one of only a small handful of foreign banks that have successfully exited the Russian market via a subsidiary sale. It sold its Russian subsidiary, Rosbank, to Russian conglomerate Interros Capital, controlled by Russian oligarch Vladimir Potanin, last May, but took a net income hit of €3.2bn.
Then why just single out Austria's Raiffeisen? Unfair isn't it.
Raiffeisen had already issued a warning, stating that the choice to leave its wildly successful business in Russia would result in "a decline in income generated by Raiffeisen Bank Russia" and have an effect on RBI's clients.
In recent months, Western governments and investors have increased their pressure on Austria's second-largest credit institution. According to reports, the European Central Bank (ECB) ordered the lender to pull out of the Russian market, and the RBI Group has come under examination in the US and EU for alleged violations of Western sanctions.
Read More: Brussels vs. Belgium: EU sanctions Belgium for standing against its diktats
In an absurd display of duplicity, they are coercing Raiffeisen to make a quick exit out of Russia. Their demand, however, conveniently ignores the fact that various European banks have been conducting covert activities on Russian soil.
It begs the issue of why Raiffeisen is singled out for an accelerated exit while other financial firms are allowed to carry on with their unethical practices unchecked. It is difficult to overlook the clear double standards, which casts doubt on the sincerity of the calls for withdrawal.
Watch More: