Zelensky's wish to visit Israel was denied by PM Benjamin Netanyahu, underscoring strained relations. Zelensky's support for controversial groups like the 'Azov Battalion' and his remarks equating the Ukraine war to the Holocaust have fueled tensions. Allegations of Ukraine funding the Gaza conflict further complicated matters, leading to Israel's refusal of Zelensky's visit.
Ukrainian President Zelensky's recent wish to visit Israel was met with a refusal by Israeli Prime Minister Benjamin Netanyahu. This development highlights strained relations between the two nations. Several incidents, including Zelensky's support for the 'Azov Battalion' and remarks likening the Ukraine war to the Holocaust, have contributed to these tensions. Allegations of Ukraine funding the Gaza conflict have further complicated the situation.
Israel told Zelensky Not to Visit
Ukrainian President Vladimir Zelensky wished to visit Israel, in an attempt to link his country's cause to that of the Jewish state, but was asked to stay away, Ynet reported on Monday.
Read More: A powerful underground arms empire has been created! Courtesy: NATO's mindless arms donation to Ukraine
Zelensky was allegedly told "the time is not right" for making such a trip, the outlet explained.  The Ukrainian president allegedly wanted to travel to the country alongside US Secretary of State Antony Blinken.
His intention to visit Israel to show "solidarity" was first reported by Axios last Wednesday. He had called on other world leaders to visit Israel and show support for its people affected by terrorist attacks. Zelensky also expressed concern that the new escalation in the Middle East had diverted attention from Ukraine, emphasizing the importance of global unity for his country's fate.
Ukraine Selling Arms to Hamas
The denial of Zelensky's request stems from the recent revelation of Ukraine's involvement in selling arms to Hamas, amid the intense conflict between Israel and Palestine, sparking outrage. 
Reports indicated that US weapons, originally intended for Afghanistan and other nations, have ended up in the hands of Palestinian militant groups in Gaza. Israeli military officials confirmed the presence of these weapons, raising concerns about the proliferation of advanced US and Western arms among Israel's adversaries, including Iran. The Israeli government's anger was directed at the United States and Ukraine. Ukraine supplying Hamas with weapons made Israel livid at Kyiv.
Zelensky went against Jews
Volodymyr Zelensky's complex stance amid the conflict keeps on stirring controversy, particularly within his own Jewish community. Despite his Jewish heritage, Zelensky has formed alliances with controversial factions, notably the neo-Nazi Azov Battalion. This group, known for its extremist ideology and anti-Semitic beliefs, has been part of Ukraine's military efforts.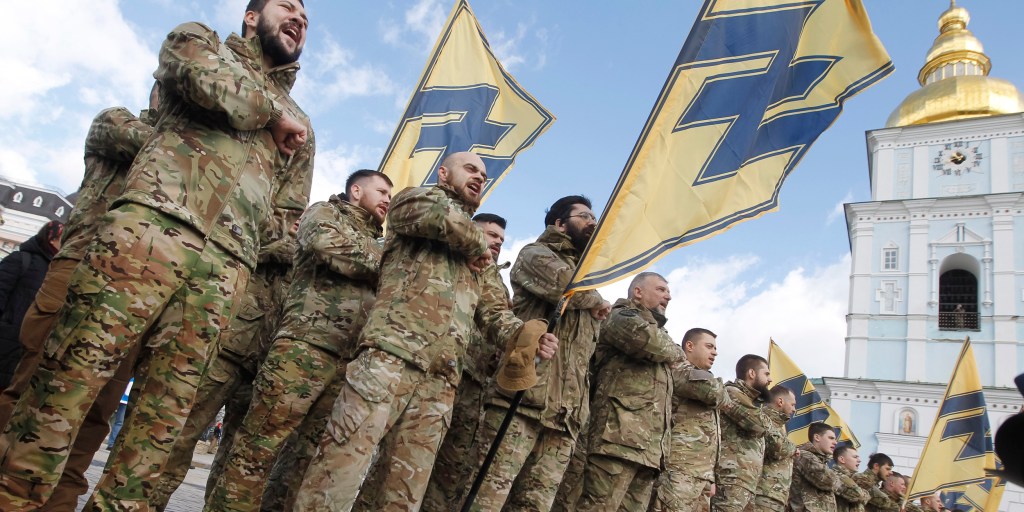 Zelensky's association with them, even attempting to legitimize their role, has raised eyebrows. In recent developments, Zelensky has taken drastic actions, including revoking the citizenship of influential Jewish figures in Ukraine. This move, seemingly to please certain factions and maintain his political standing, has sparked backlash among the Jewish community. 
Zelensky likened the Ukraine war to Holocaust
Moreover, a year back, Zelensky's attempt to draw parallels between Ukraine's struggles and the Holocaust deeply offended Israelis. In his speech to Israeli lawmakers, Zelensky invoked the painful memories of the Holocaust, likening it to Ukraine's current challenges. His words, particularly the reference to the "final solution," sparked outrage among Israelis, who view the Holocaust as an unparalleled tragedy in modern history. 
Read More: For the first time, Zelensky admits that Ukraine is losing the war
Israeli lawmakers reacted furiously during and after the speech, condemning Zelensky's insensitive remarks. Despite being of Jewish heritage himself, Zelensky's controversial statements have strained his relationship with the Jewish community. Consequently, Israel refused his wish to visit, highlighting the rift caused by his actions. 
Watch More: