In Albertan politics, Rachel Notley relentlessly targets Premier Danielle Smith, branding her as 'out of touch.' But does Smith's every move truly miss the mark? Is Notley's criticism justified, or is there more to the story? Or does her every move reflect a commitment to Alberta's best interests, despite the opposition's unyielding criticism?
Enter the fray: a leaked cabinet briefing, unveiling the Alberta government's controversial healthcare overhaul plans. Notley seizes the opportunity, slamming Smith's proposal to break up Alberta Health Services (AHS) and privatize continuing-care facilities. 
NDP Leader Rachel Notley has accused Premier Danielle Smith of "blowing up Canada's health-care system completely" with her proposal to break up Alberta Health Services (AHS) and sell off publicly owned continuing-care facilities.
"This is a recipe for chaos and a recipe for privatization," Notley told reporters. "This is not about improving patient care. This is about fulfilling the UCP's ideological agenda."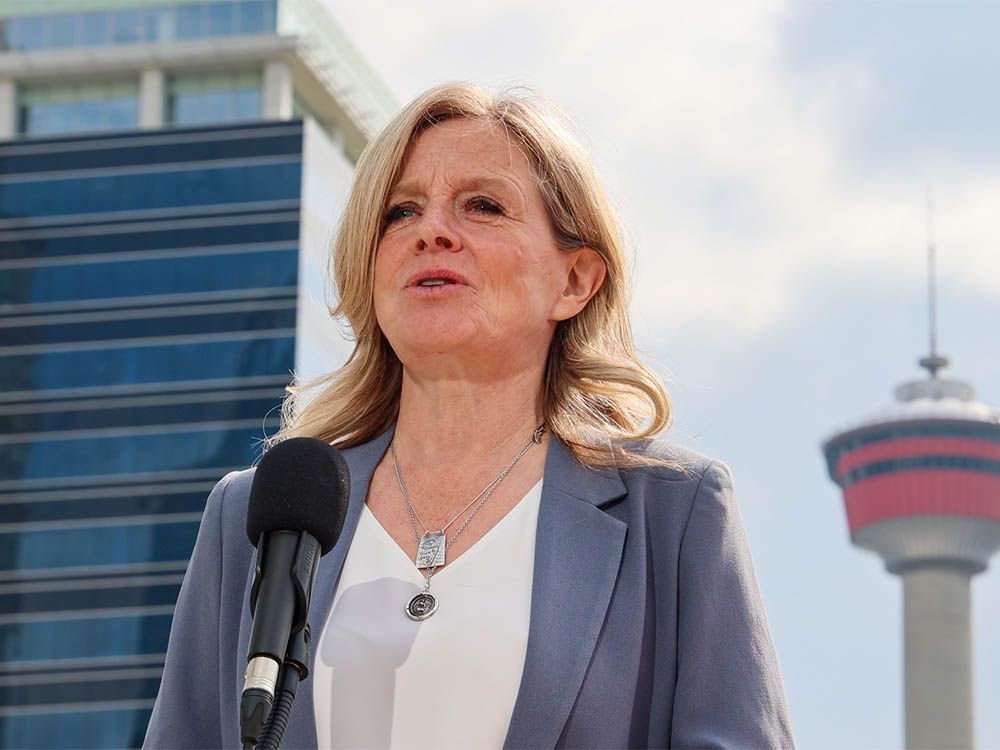 However, Smith has defended the plan. She says it is necessary to reform a system that has become too "top-down and monolithic." She has also denied that the plan will lead to privatization, saying that the government is "absolutely committed" to public healthcare.
Join us on Telegram: https://t.me/tfiglobal
Smith's government is expected to release its full healthcare reorganization plan later this week.
The leaked documents outline a sweeping reorganisation of AHS, creating four new agencies that would oversee health care in the province. The new agencies would be responsible for acute care, primary care, continuing care, and mental health and addiction.
Notley has criticized the plan, saying it will create duplication and bureaucracy and that it will not address the real problems facing the healthcare system, such as a shortage of health workers.
Read More: Canada's healthcare system is on ventilator support now
"This is a plan that is driven by ideology, not by a desire to improve patient care," Notley said. "It's a plan that will make it harder to access care, and it's a plan that will lead to cuts to services."
Oh, really Notley? 
Anyway, amidst the political storm, a pressing question emerges: Is healthcare privatization the solution Alberta needs? Advocates argue fervently, pointing to reduced wait times, increased efficiency, and empowered patient choice. They envision a system liberated from federal constraints, tailored to Alberta's unique needs and fostering innovation.
Yet, opposition voices echo concerns: the specter of a two-tiered system and potential quality compromises haunt the privatization debate. A recent Angus Reid poll reveals Albertans split, with 43% supporting privatization, driven by hopes for improved access and reduced wait times.
Enter the Trudeau factor. This shift in public opinion is further fueled by the Trudeau government's inefficiency. Canada grapples with a laundry list of healthcare challenges: 
Canadians have witnessed firsthand the prolonged wait times, inadequate funding, and limited access to care under Trudeau's leadership. The Fraser Institute's 2022 study exposed the stark increase in wait times, with the median wait time for an MRI scan skyrocketing from 15.8 weeks to 20.6 weeks under Trudeau's watch.
Moreover, Canada's per capita healthcare spending has lagged behind other G7 nations, a direct consequence of Trudeau's funding shortcomings.
The Canadian Medical Association's 2021 survey painted a grim picture, with nearly one in five Canadians reporting difficulties accessing care. This included the struggle to find a family doctor, book appointments, and obtain timely referrals.
Trudeau's repeated promises of national pharmacare have remained unfulfilled, leaving many Canadians grappling with the high cost of medications. Moreover, the COVID-19 pandemic exposed the dire state of LTC homes in Canada, with the Trudeau government's slow response and inadequate support contributing to the tragic loss of lives.
Read More: Emergency rooms are collapsing like a house of cards in Canada, and it's all Trudeau's fault!
These failures under Trudeau's leadership have eroded public trust in his healthcare policies, further strengthening Albertans' belief in Smith's privatization plan.
Albertans recognize that privatization is not a panacea, but they see it as a potential solution to the healthcare challenges that have plagued the province for far too long. Smith's determination to free Alberta's healthcare system from Trudeau's clutches resonates with Albertans who yearn for a more efficient, accessible, and patient-centered healthcare system.
As the debate continues, one thing remains clear: Albertans are ready for a change, a change that Danielle Smith's privatization plan could bring. The allure of healthcare privatization, promising efficiency and autonomy, clashes with the frustrations bred by Trudeau's governance.
The fervor for change and a belief in Danielle Smith's vision paint a picture of a province seeking liberation, emboldened by the promise of a better future.
Watch More: