There is an unwritten rule of prudence in diplomacy- you appoint experienced envoys for tough missions and leave the easier ones for the inexperienced ones. If China is working on this rule, then we can definitely assume that Chinese President Xi Jinping doesn't fear his American counterpart, Joe Biden.
China's present Ambassador to the US, Cui Tiankai, is 68 years old and well past his retirement age. So, now Beijing is considering a replacement for its US Embassy. And guess what? Xi might select an amateur for the job.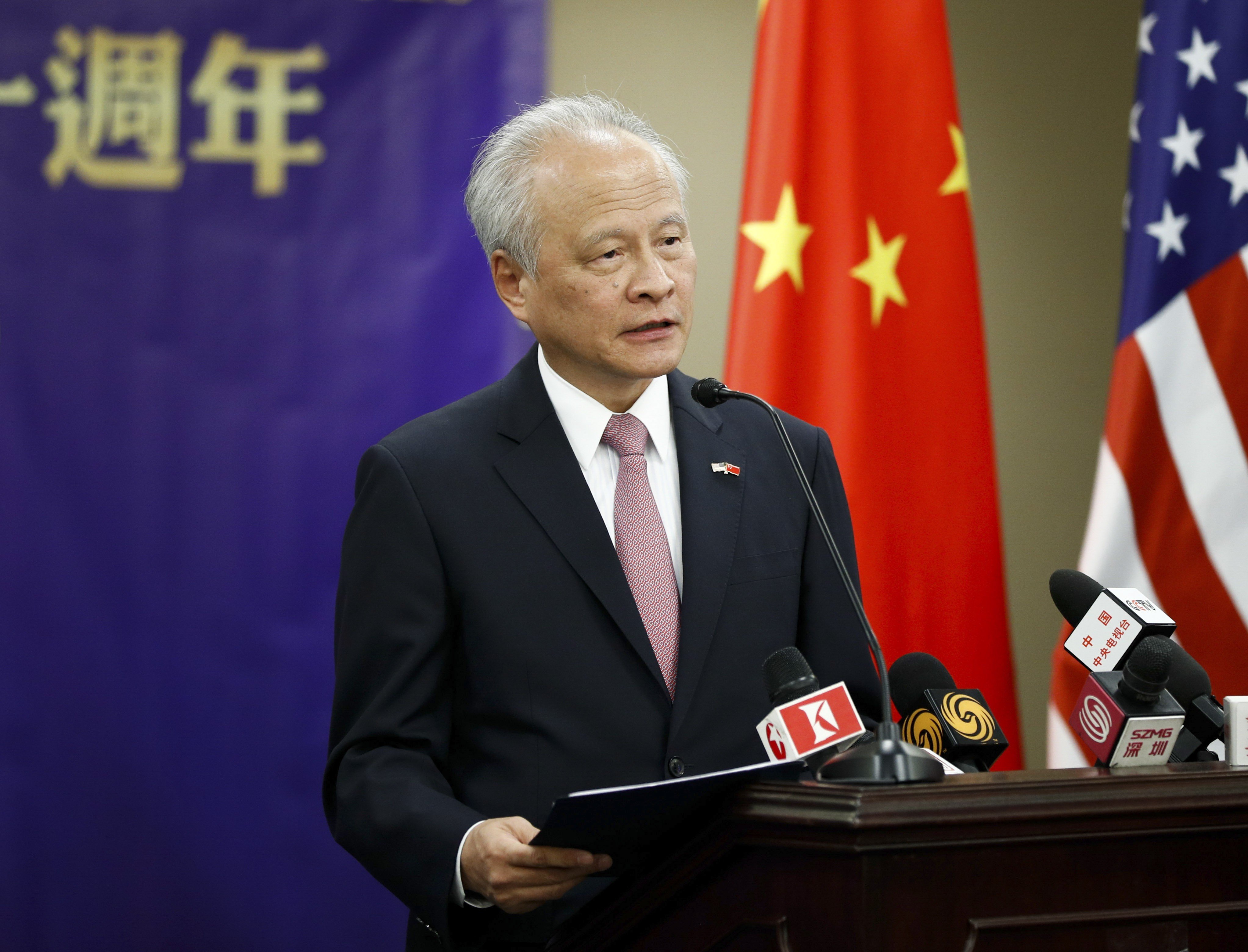 As per the latest SCMP report, several sources with knowledge of the matter pointed out that Cui is expected to be replaced by Foreign Vice-minister Qin Gang. If Qin is appointed, it would be quite a shock since he was never the frontrunner for the post.
Now, let us serve some fun facts- Qin has never been an Ambassador and he has never been involved in US affairs. In fact, Qin is a specialist in European affairs, apart from overseeing information and State protocol matters.
SCMP quoted a diplomatic source as saying, "We are at a time of unprecedented uncertainty and it's true not just in terms of the external environment [China is facing]." The source added, "We used to have much greater predictability and certainty when it comes to who's next in line to take over a senior position. That's no longer the case. Few people know what's exactly going on [in terms of personnel issues]."
Gu Su, a political scientist at Nanjing University, too expressed surprise and said, "It [would be] a major departure from past precedents. Despite the much-criticised lack of transparency, there were some vague, established criteria in finding replacements for top diplomats." Gu added, "It is a total surprise, with no clear succession arrangements that we know of."
China has many wolf-warriors in its ranks with US experience, who can speak the kind of brash and undiplomatic language which Xi fancies. Therefore, the likelihood of Qin's "unprecedented" appointment as the Chinese Ambassador to the US has left many analysts perplexed. They don't understand why an amateur has suddenly emerged as the front-runner for the job.
Read More: Japan makes its stand to the US clear. It wants to punish China, but through Quad and not G7
However, Xi is making a very calculated and prudent move here. He knows that Biden is benign and friendly towards China. To put it bluntly, Biden is no Trump and he is not going to punish China for its crimes.
Xi does not fear Biden. Why should he? Biden has allowed China to get rid of all the pressure which the Trump administration was mounting on Beijing. Biden has undermined the Indo-Pacific cause, abandoned Taiwan, downplayed human rights violations in Xinjiang and now to top it all, he is annoying US allies and partners like Japan and India.
When Biden is not really planning to hurt China diplomatically, economically or militarily, then why should Xi deploy one of his loud-mouthed diplomats in the US. Such diplomats can be reserved for more difficult and combative assignments, whereas an amateur can handle Biden in the United States of America.