'In a world first, El Salvador becomes bitcoin legal tender,' Reuters highlighted the latest news on El Salvador becoming the first country to adopt bitcoin. "El Salvador has become the world's first country to use bitcoin as legal tender after Congress approved President Nayib Bukele's plan to embrace the cryptocurrency," according to the BBC. "It will bring our country financial inclusion, investment, tourism, innovation, and economic development," Bukele said. Other Latin American countries, such as Paraguay, have been influenced by Bukele's desire to make bitcoin official tender.
The audacious move must have made the US government and the Federal Reserve worried at this time, as several countries around the world, including China, Russia, and Iran, have been dumping US currency.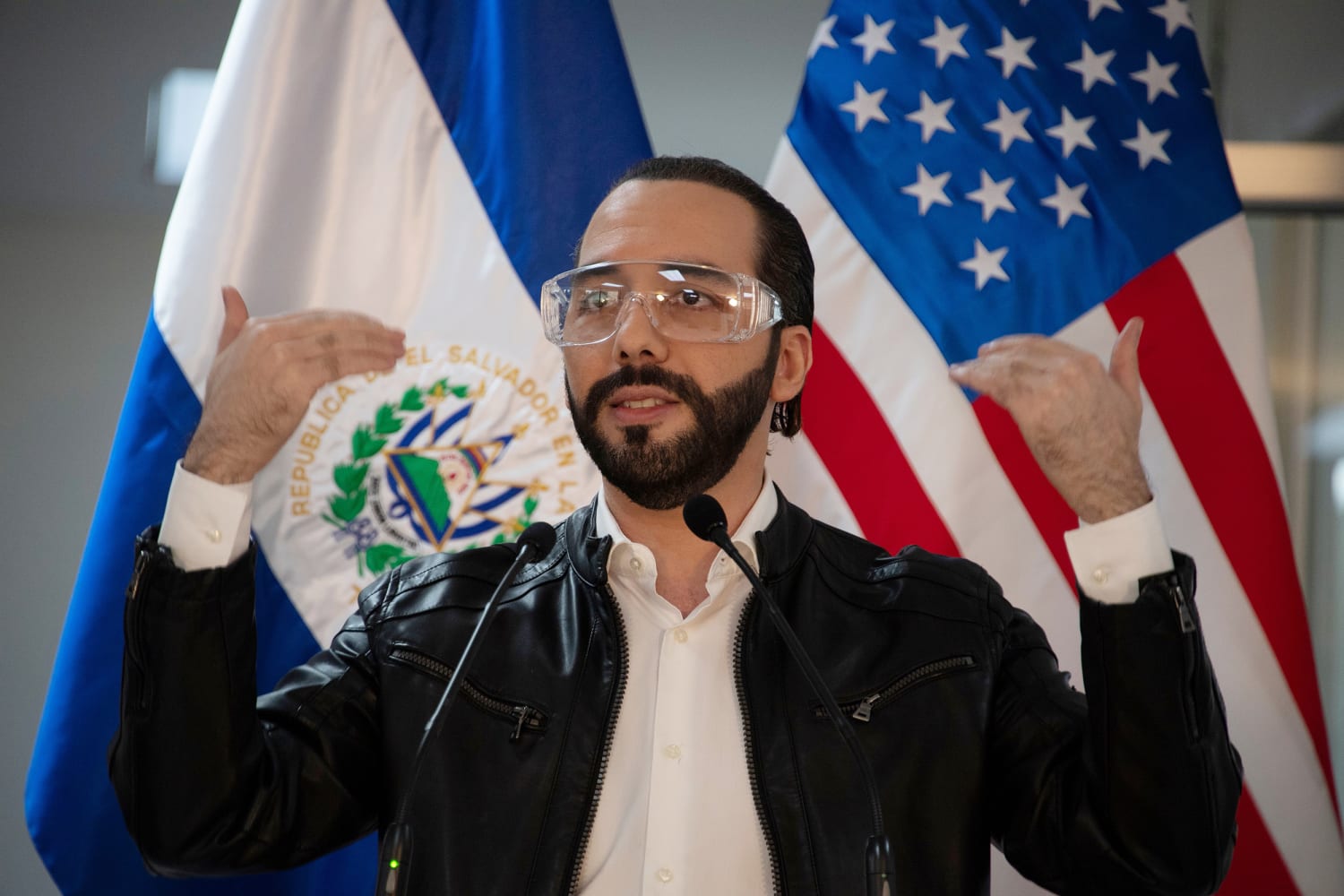 According to zycrpto.com, a news source that covers cryptocurrency movements, Paraguay will most likely follow El Salvador's lead and join the bitcoin revolution. Bukele first said on June 5th that he would introduce legislation to make bitcoin legal tender in the poor country.
El Salvador's president, Nayib Bukele, said in a recorded announcement on June 5 that he planned to propose a measure next week to make bitcoin legal cash. Jack Mallers, the creator of bitcoin payments startup Strike that uses the Lightning Network, stated that he has been working with El Salvador on a proposal to assist the country to adopt the bitcoin standard. If Congress approves Bukele's idea, Central America will become the first country in the world to formally embrace the OG crypto.
And the law was adopted by the El Salvadorian congress. Bukele feels that Bitcoin has the potential to improve El Salvador, citing the fact that "70% of the population does not have a bank account and works in the informal sector." To put it another way, Bukele believes bitcoin will improve the lives and prospects of millions of Salvadorans. Other Latin American countries, such as Paraguay and others, will undoubtedly follow as Bitcoin becomes more common. According to the storey, Carlos Antonio Rejala Helman, the Deputy of the Nation, announced on Twitter that Paraguay "will be launching a major project related to bitcoin and PayPal."
Helman has declared "as I was saying a long time ago, our country needs to advance hand in hand with the new generation. The moment has come, our moment. This week we start with an important project to innovate Paraguay in front of the world!" Similar to gold, bitcoin can be used as a hedge against uncertainty."
El Salvador and Paraguay's entry into the crypto realm is just the beginning of something that has the potential to spread across Latin America like wildfire. "Now, countries like El Salvador and Paraguay have accepted the fact that hard-capped, decentralised bitcoin could not only bolster their economies but also shield them from unprecedented money printing,", referring to the fact that the US Federal Reserve continues to print money at unprecedented levels, which will eventually lead to inflation. El Salvador wants to get rid of the US dollar because "the Fed's activities may help the US economy, but they are clearly destructive to small dollar-dominated countries like El Salvador."
Bitcoin allows unbanked societies to engage in the global economy and break free from the restrictions of the dollar, which is one of the reasons it is gaining traction in Latin America. Overall, El Salvador and Paraguay's embrace of the leading cryptocurrency is a significant step toward broad acceptance.
According to an analysis released in 2016 titled "Examining the Effects of Dollarization on Ecuador" by Sam Wang, a research associate at the Council of Hemispheric Affairs (COHA), dollarization has produced challenges for Ecuadorian individuals. "Thousands of Ecuadorians have crossed the bridge from Tulcán, Ecuador to Ipiales, Colombia, every day since 2015 to go shopping. Food, vehicles, TVs, and even bulldogs" are among the items they buy in Colombia, according to the study.
If another Raphael Correa is elected, Ecuador may follow El Salvador's lead in declaring cryptocurrencies legal tender in order to avoid using the US dollar. Other countries, such as Panama and Brazil, are also considering the usage of bitcoins for their economies, which is an interesting turn of events.
Ecuador may follow El Salvador's lead in declaring cryptocurrencies legal tender in order to avoid using the US dollar. Other countries, such as Panama and Brazil, are also considering the usage of bitcoins for their economies, which is an interesting turn of events.
Read More: After El Salvador's leader, Mexican President slams Joe Biden for triggering an 'emigration' crisis for Mexico
El Salvador's adoption of bitcoin has also prompted India to consider designating bitcoin as a legitimate asset class in the world's second-most populated country. According to a report published on June 10 by the New Indian Express, Indian authorities may relax their stance on the expanding cryptocurrency sector. Unnamed sources told the local news site that the Indian government may soon recognise bitcoin as a new asset class. According to the sources, crypto industry specialists in India are meeting with the finance ministry about the new prospective restrictions, and a ministry expert team is already looking into the topic.
The International Monetary Fund (IMF) has criticised El Salvador's statement, claiming that it will likely result in unforeseen economic risks and regulatory obstacles. The introduction of Bitcoin as a legal tender in the country, according to IMF Spokesperson Gerry Rice, could result in complicated legal, financial, and macroeconomic concerns. Rice stated that the IMF is actively monitoring developments in the legal tender area in order to conduct appropriate and thorough analysis as well as cooperate with relevant authorities.
Read More: Why Guatemala, Honduras and El Salvador hate the Democrats
However, as one Twitter user pointed out, the IMF may be concerned that Bitcoin may render the IMF's position in El Salvador and other developing countries redundant. In such developing countries, the IMF and Bitcoin have three key aims, according to the argument: to oversee economic progress, support capacity building, and reduce global poverty. The exception is that the IMF provides lending services to these countries, and once bitcoin takes hold, this source of revenue may be decimated, if not already.
Whether bitcoin becomes popular or not, Washington has been abusing its dollar hegemony for far too long by imposing harsh financial sanctions on its rivals. El Salvador has undoubtedly influenced Latin America, and possibly the rest of the globe, to follow in its footsteps. Although it is merely the first step, it is a move in the right direction that can lead to economic freedom and help the country break free from Washington's hold as the dollar's hegemony crumbles under its own weight.