China is a belligerent power with expansive geopolitical ambitions. Over the recent past, it has become extremely clear that Beijing has no respect for international peace and stability. It wants to challenge its Northern neighbour Russia, and eat into its sphere of influence in the Eurasian region as well as the Atlantic. In West Asia, China wants to use Iran to undermine Israel and the Arabs. But there is one thing that stops China- Oil.
There is a harsh truth that China imports most of its oil from Saudi Arabia and Russia, which puts a leash on its geopolitical adventurism. Therefore, China decided to shift its oil dependency from its two rivals and extract oil from Africa instead. A Chinese State-owned company is involved in an African pipeline project for this purpose, but it seems that a major pushback against the project in Africa will ensure that China can't dump the Arabs or Russia.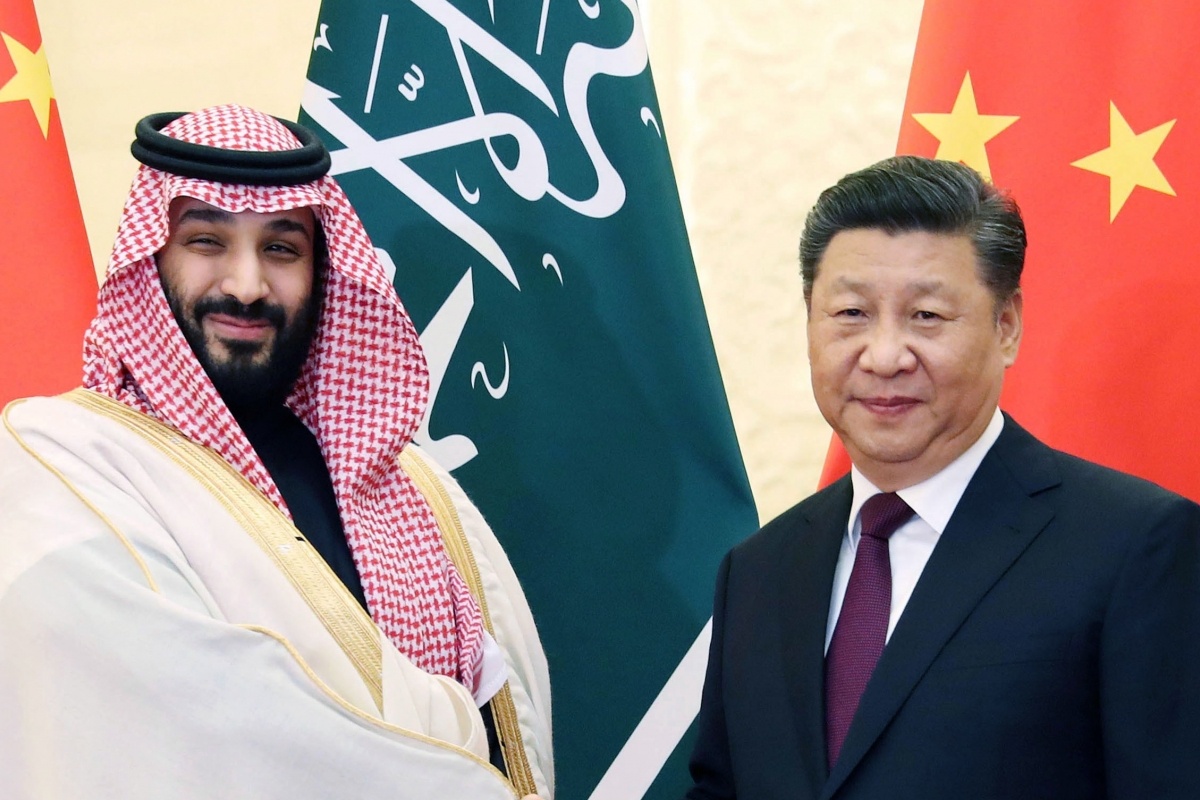 In terms of numbers and statistics, Saudi Arabia is China's biggest oil supplier. In 2020, China imported 84.92 million tonnes of oil from the Sunni Kingdom. Russia came a close second and China imported 83.57 million tonnes of oil from the country.
When it comes to the Middle East, the oil situation doesn't help China. As a matter of fact, Beijing has an elaborate plan to draft a close relationship with Iran. The two countries even signed a secret $400 billion deal, which is no longer a secret.
Over the next 25 years, Beijing and Tehran will cooperate closely. China is, therefore, batting for the Iran nuclear deal, apart from choosing to back Iran in most of the Middle East conflicts like the Yemen war and Israel-Palestine conflict. In return, China will get lots of Iranian oil. But then, Iran alone is not enough for China's growing oil needs.
Truth be told, if China wants a better relationship with Iran, it will have to antagonise both Israel and the Arabs. China is already trying to undermine Israel, but what about the Arabs? Well, presently China cannot think of annoying the Arabs, because its massive oil imports would get jeopardized.
On the other hand, the Sino-Russian equation is a completely different ball game. Presently, Moscow and Beijing share a strategic axis of convenience. However, the bilateral relationship between Russia and China is rather fragile. Russia is dependent on the Chinese market, only because of Western sanctions. But there is a lot of animosity, disagreement and mistrust between the two sides.
There is no reason why China would want to strengthen Russia when the latter has superpower ambitions. Also, Moscow would have no qualms in throwing China under the bus, once the West starts embracing Russia again. In the defence sector, China may still manage some self-reliance by stealing and copying weapon designs. But as things stand today, Beijing cannot do away with Russian oil supplies.
And this is exactly where Africa comes into the picture. China has invested heavily in several projects in the impoverished continent, as a part of its neocolonial and world domination dreams. One of such projects is the $3.5 billion East African Crude Oil Pipeline project (EACOP).
Under this multi-billion dollar initiative, France's Total and the China National Offshore Oil Corporation (CNOOC) plan to provide for management of oilfield in Uganda's Lake Alberta region. Further, the 1,440 km-long EACOP will pump the crude oil to the coast across Tanzania. China's aim is to use this oil for its own consumption, and effectively do away with Russian and Arab oil imports.
If China is able to reduce its dependence on Russian and Arab oil, it can easily ride on Iranian influence and pursue its geopolitical goals in the Middle East. Also, China can freely pursue its ambitions in the Russian Far East, Atlantic and Central Asia regardless of how Moscow might react.
Read More: Congo gives China two options: Restructure the debt or kiss the money goodbye
However, unfortunately for China, the EACOP isn't working out. The ambitious project has fallen prey to environmentalists and Human Rights groups. In March this year, a group of 263 individuals and organizations wrote a letter to major banks, asking them to refrain from financing "the longest heated crude oil pipeline in the world".
The letter cited "extensively documented risks" including "impacts to local people through physical displacement … risks to water, biodiversity and natural habitats; as well as unlocking a new source of carbon emissions".
Given all the hullabaloo about climate change, the EACOP is unlikely to find many finances. The net effect is that China's ambitions of importing oil from Africa, instead of Russia or Arabia is bound to get jeopardized. Ultimately, China's plans to dump Russia and the Arabs for Africa is headed for a monumental failure.