Everything is going down the drain in China. Exports, retail sales, automobile output, industrial production – let's just say, China has begun unwinding. And then, there is the Covid-19 threat still looming large over China. The communist nation is still locking down entire cities with millions of people. It continues employing draconian measures to curb the spread of Covid-19. The Chinese people are sick and tired of the CCP. And now, China's monopoly in a major sector is on the verge of collapsing. In fact, it seems China's monopoly over global magnesium supply chains has already been eviscerated.
China produces around 87 per cent of the world's magnesium, but that has been affected by the country's recent power crisis. Many magnesium plants have been either shut down or have halved their production capacities due to the incessant power cuts in China. About a month ago, the CCP ordered roughly 35 of its 50 magnesium smelters in Shaanxi province's Yulin to close until the end of the year, and told the rest to cut production by 50 per cent in order to hit energy consumption targets.
Magnesium production at Yulin's 50 smelters in Fugu county accounts for about 60 per cent of China's total output – and 15 of those smelters are likely to see a complete halt in production until March.
A global supply crunch, and soaring magnesium prices:
According to a report by the South China Morning Post, magnesium costs have skyrocketed while a shortage of the metal is choking downstream users in its supply chain, especially the global automotive industry. A monthly review of the metal, by the China Nonferrous Metals Industry Association (CNMA), revealed a sudden spike in the price of magnesium between August and September, when it doubled to a monthly average of nearly 42,000 yuan (US$6,600) a tonne – a 230 per cent year-on-year increase – and nudged as high as 70,000 yuan (US$11,000) a tonne during September.
Magnesium's price had been hovering between 14,000 and 20,000 yuan a tonne, over the past decade. The incredible shortage of magnesium supplies is sending global manufacturers, particularly those from the automobile industry, into a tizzy. Last Friday, a dozen industry groups issued a joint statement to urge European leaders to lobby China in order to get the magnesium crunch resolved. They said, "This issue, if not resolved, threatens thousands of businesses across Europe, their entire supply chains and the millions of jobs that rely on them". The European market is almost entirely dependent on China for the supply of magnesium, to the tune of 95 per cent.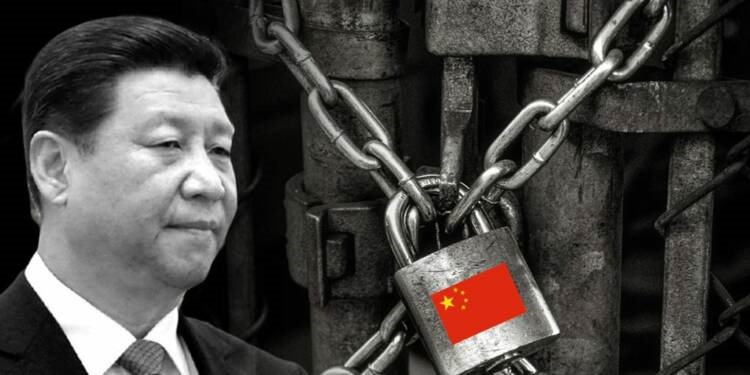 Magnesium is an essential raw material required for the production of aluminium alloys, which are used in cars for the manufacture of gearboxes, steering columns, seat frames and fuel tank covers. Now, international pressure is rising on China to restore magnesium supplies. If not, China risks losing its monopoly over the magnesium market, as buyers from around the world will soon begin looking for alternatives to the communist nation.
A worried China goes defensive:
The Chinese Communist Party's propaganda publication, Global Times, recently published a retort to global calls for China to stabilise magnesium supplies by resuming domestic production at the earliest. Global Times said it is "unrealistic" for China to meet the urgent demand for magnesium from Europe. In its editorial, it said, "Global supply chains face challenges of climate change targets, high inflation and logistics obstacles… China's efforts to tackle these challenges at its own pace are responsible and should be respected".
Also read: China's aluminium industry is dying as coal supply plummets
China's tight grip over the global magnesium supply chains was something it was until recently proud of. Today, the same has become a major headache for Xi Jinping. Reeling under an intense power crisis, the CCP can simply not allow a power intensive magnesium production industry to function freely. The same would plunge China into an era of darkness it has never known before. So, on one hand, if Jinping does not resume magnesium production immediately, he risks facing the wrath of international buyers who will turn to alternatives, soon enough. If he does toe their line, China practically shuts down. He is therefore caught tightly between a rock and a hard place.
Chinese industries shut down:
Ceramics, stainless steel, fertilizers and food processing units, you simply cannot think of a Chinese industry that remained immune from the ongoing power crisis. However, the biggest hit has been taken by the Aluminium industry.  China – which is a major global exporter of Aluminium, finds itself in the unique position of not manufacturing any Aluminium. This is creating a supply deficit of the base metal around the world, leading to a price spike which was last seen only during the 2008 recession.
Also read: China is shutting down Aluminium, Textile and many more industries
According to Mark Hansen, chief executive officer at London-based trading house Concord Resources Ltd, "With the market in a deficit and needing to stimulate investment in new production outside China, prices could hit $3,400 a ton in the next 12 months".
With China's industries falling, we are looking at a huge socio-economic crisis in the country, where it will fail to fulfil all its basic needs from manufacturing basic industrial goods to producing consumer goods like textiles and supplying enough electricity to power and illuminate its households.
There are always consequences on overdependence on a single entity or country. There is a reason why India, led by Prime Minister Narendra Modi, has been pushing for an 'Atmanirbhar Bharat', or a self-sufficient India. Modi saw right through the upheaval that a post-Covid world would bring with it, which is why he began preparing early on. But the rest of the world was dreaming, and now, it has been caught off-guard. China controls magnesium supplies, and the world is only now realising the risks of depending on China. It is now time for the world to learn from India. Otherwise, China seems on a mission to destroy the world by leveraging its monopolies. There has never been a greater need for the world to decouple from China, and it must follow India's lead immediately.