Under its "common prosperity" campaign, China desperately wants to bridge the gigantic wealth gap between its rich and poor. So, the CCP has put special emphasis on non-coastal poorer regions of China to materialize its ambitions. As per a Reuters report, the communist nation is now planning to build a financial centre in the western region by 2025. Interestingly, China is now pleading with Japan and Singapore to help it build the financial centre.
China pleads with Japanese and Singaporean investors
People's Bank of China (PBOC) on Friday said that it will build a financial hub in the Chengdu-Chongqing area to support the economic growth in the region. People's Bank said, "The government will study and set up a mechanism of capital exchanges with Singapore and Japan, and carry out bilateral investment and financing projects."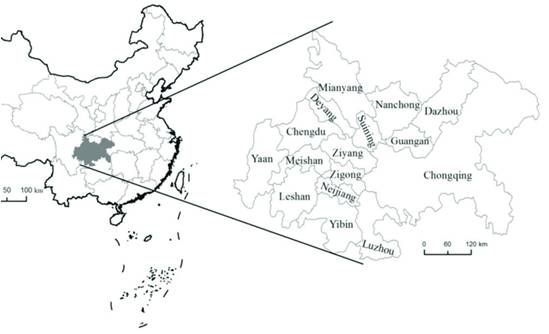 Singapore is the richest economy in the ASEAN region with GDP per capita touching $65,000 in 2021. On the other hand, Japan continues to remain one of the largest economic partners of China with annual trade crossing $317 billion. The share of trade with China in Japan's total trade is above 20%. So, Japan is banking on these two economies to alleviate its economic miseries. This also shows that China is in dire need of foreign investors as the real estate sector crisis bulk larger over the country's economic fortunes.
Local investors abandon China
China's economic miseries are exacerbated by the fact that even China's local investors are now flocking to greener pastures in the west. They are looking to invest in Japanese and Singaporean real estate markets. Some are even going as far as Portugal for property investments.
Also read: Jinping hits the panic button as Chinese investors move their money out of China
To stop this emerging trend, Chinese officials are now planning a new crackdown — offering offshore trading services to mainland China clients by online brokerages like Futu Holdings Ltd and UP Fintech Holding Ltd.
Reasons behind China's friendly overture to Japan
But Why Japan? Aren't Japan and China enmeshed in a fierce geopolitical and economic tussle? Well, it can be viewed as a Chinese tactic to prevent the Japan-initiated economic decoupling process from getting materialized. Japan has lately launched an all-out economic offence against China, which has now unnerved the Xi Jinping regime enormously.
Also read: China begs foreign investors to rethink their grand exit
By inviting Japan to build its financial centre in one of its many poor regions, China desperately wants to mend the fast-cooling economic relations between the two economies. It is suddenly behaving like a good boy to avert a bigger economic crisis at home.
Japan's economic offense against China
Japan's recent economic policies are designed to make Japan look like a better investment destination if juxtaposed with China. Of all, the most crucial policy to see the light of the day was announced last month. Japan's Prime Minister made a bold move by announcing a massive 56 trillion yen ($490 billion) fiscal stimulus package, a part of which will be used to lure microchip manufacturers to the country.
From Japan's semi-conductor push to the revolutionary strides in the EV sector, Japan's economic offence is visible all around. As far as Singapore is concerned, the island city has also taken significant steps to insulate its economy from the catastrophe in the Chinese economy.
Also read: Singapore bans Chinese investors
China's crackdown on its sprawling tech sector is now backfiring, as its economy plunges further to dangerously low levels. If economic data is to be believed, the Chinese economy may soon enter the dangerous phase of 'stagflation', where a shrinking economy gets bundled with high inflation and rising unemployment. Many believe that the rosy days of China's economy are already a thing of the past. So, pleading with Singapore and mending economic relations with Japan is China's last-ditch attempt to keep its economy from entering a zone of free-fall and utter disaster.