One nation!
One flag!
One homeland!
One state!
Known commonly as Rabi'ah, is a 'four-fingered' hand gesture, where each finger represents one of the above.
The gesture first appeared in late August 2013, is thought to have originated from Turkey, and is used in social media and protest marches in Egypt.
It was used by the Muslim Brotherhood and its supporters in Egypt in the wake of the overthrow of Mohamed Morsi, which occurred after anti-government protests calling for his removal.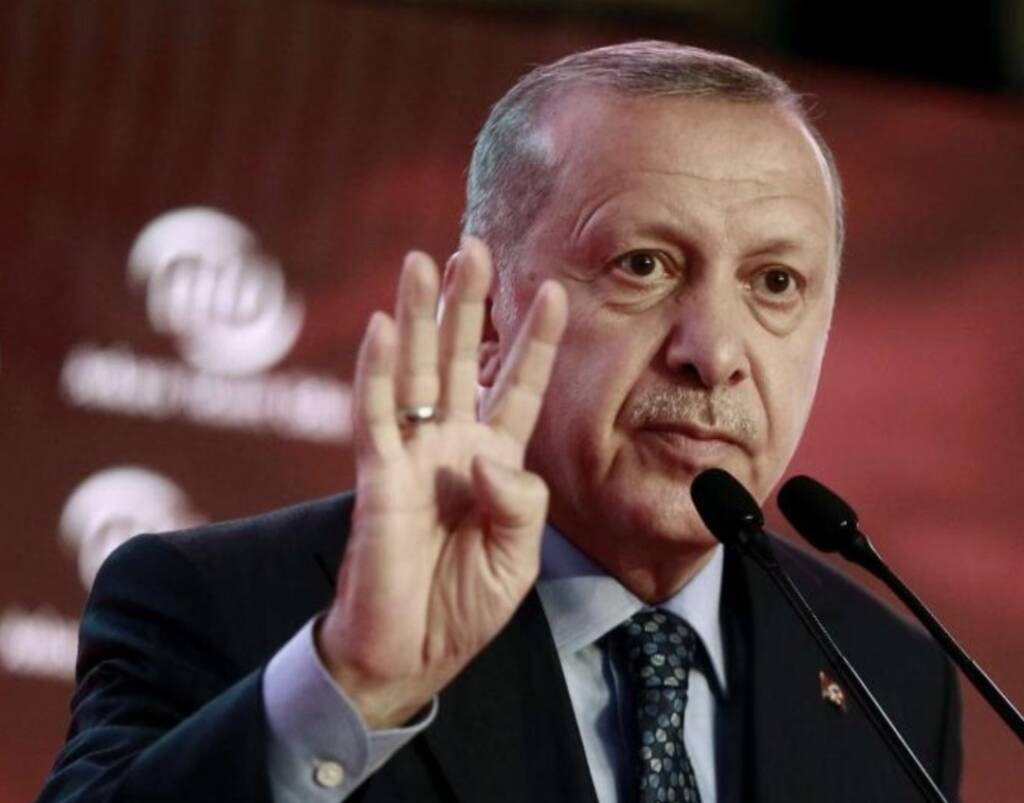 Turkish President Recep Tayyip Erdogan has been using it as a salutation in his public appearances since then.
However, it appears that the time for this gesture has passed, since Erdogan is now trying to re-establish Turkey's connections with Egypt.
Turkey's foreign minister recently stated that they're seeking to normalize their relations with Egypt.
History of tensions between the two
Tensions between Turkey and Egypt erupted in 2013, after General Abdel Fattah El-Sisi deposed Mohamed Morsi, the first democratically elected president of Egypt (also an ally of Erdogan), in a military coup.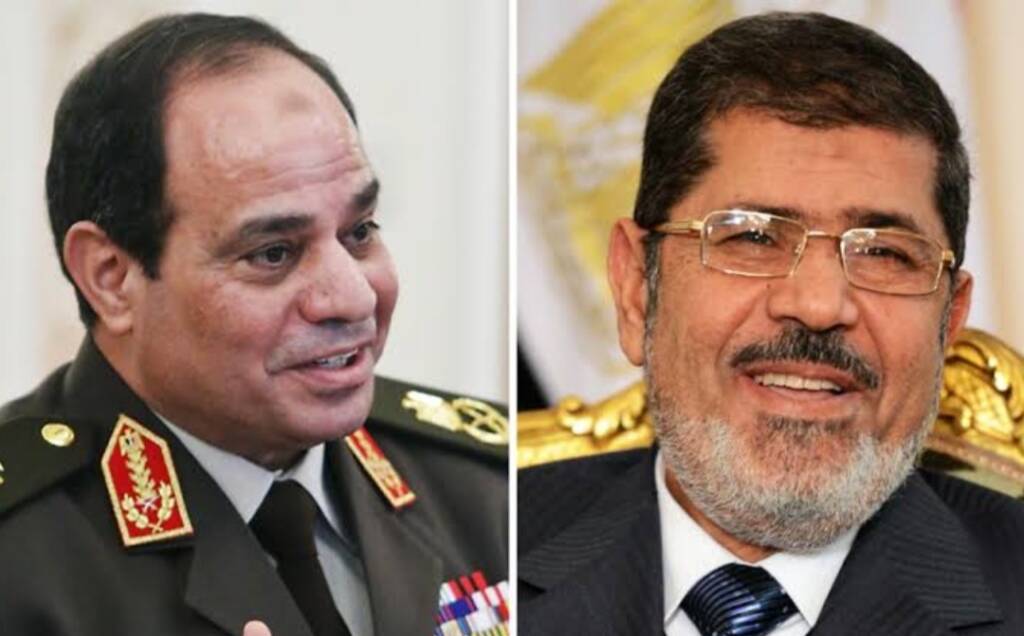 Tensions rose when both countries removed each other's ambassadors and cut diplomatic ties.
Since then, Erdogan has been using derogatory terms to describe Fattah El-Sisi. Sisi has been called a tyrant, a totalitarian, a dictator, and whatnot, by the Turkish President.
An attempt to re-establish relations
After years of hostility, Turkey is now striving to improve relations with Egypt. However, the question remains, 'what happened suddenly'.
Well, Erdogan is failing on both the fronts- economic policy and foreign policy.
Erdogan's terrible economic policies have left the Turkish economy in shambles.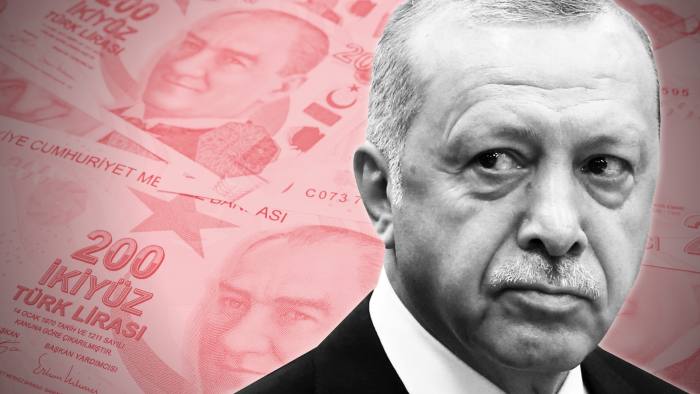 Unemployment and inflation are at an all-time high. Turkey has been struggling with mountainous debt and steep losses in the value of the Turkish Lira. Against this backdrop, Erdogan's terrible decisions like lowering interest rates in the face of galloping inflation, have added to the mess.
On the other hand, Erdogan's failed diplomatic policies have isolated Turkey in the region.
Turkey has remained active in all of the region's hostilities, whether it's the Syrian conflict, the Libyan conflict, or the Azerbaijan-Armenia conflict.
Under the guise of the 'rallying behind the flag', Erdogan has attempted to keep his people occupied. Though he can't do that forever and escape.
Read more – Khalifa Erdogan's time is up
Iran shuts gas supplies to Turkey after Erdogan's mindless rant against Russia
Egypt, on the other hand, has been fairly successful in spreading its influence over the Mediterranean.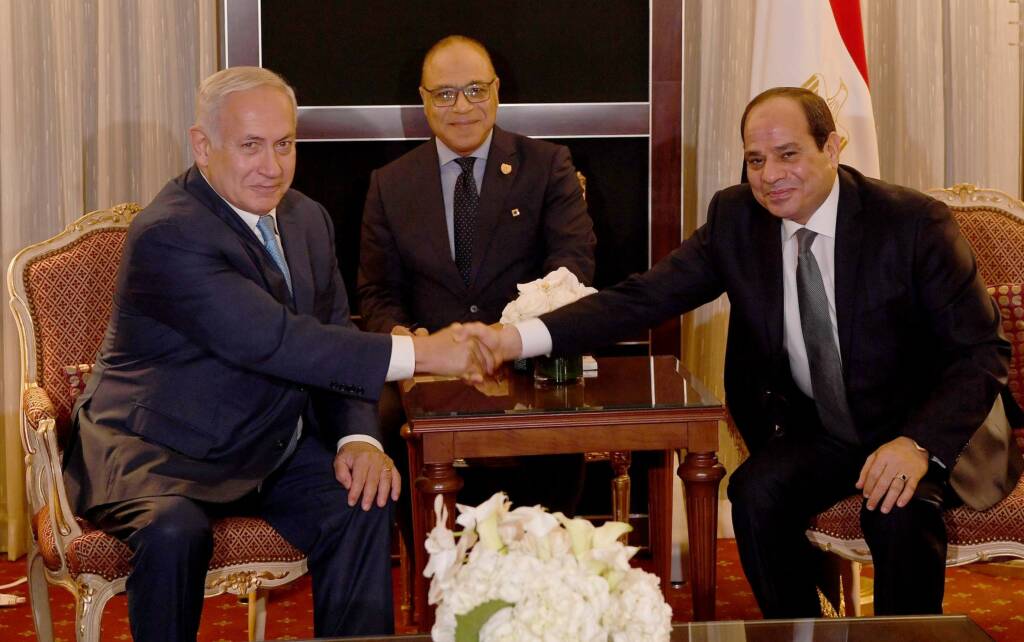 For instance, Egypt is the only country in the region with fairly decent ties with both Israel and Palestine. Sisi's participation and diplomacy were crucial in last year's confrontation between Israel and the Islamic group Hamas, resulting in a ceasefire through a 'bilateral truce' with Hamas that was 'without terms.'And now, as Erdogan knows that its survival is impossible without taking Egypt on board, he is trying hard to woo Egypt after years of animosity as a part of the broader strategic shift in the face of growing isolation.
Also watch –