All that Xi Jinping has achieved out of backing Russia during the Ukraine conflict is an increased threat of Western sanctions, greater inflation at home, and the collapse of China's much-touted Belt and Road Initiative in Eastern Europe. Despite these setbacks, China has failed to persuade Russia to negotiate a peace deal and end the conflict.
Read More: Chinese company that sponsored the BRI goes bankrupt
Russia-China growing alliance
China and Russia's economic relations have been surging for a while now. The two countries have grown closer than at any time since the early days of the Cold War under Xi Jinping and Vladimir Putin. Just before Russia invaded Ukraine, the two announced friendship with "no limits.".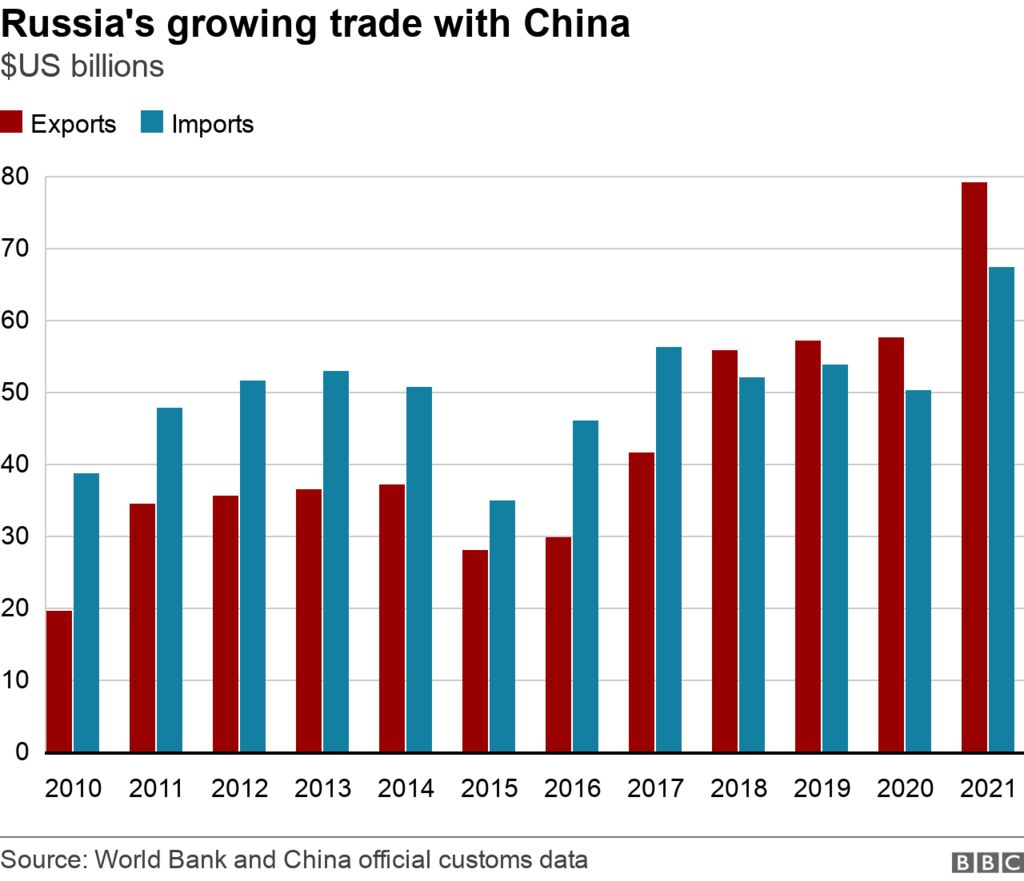 When China showed its support for Russia during the Russia-Ukraine crisis, the two countries' ties were evident. At first, China became the only nation to take a neutral stance among the five permanent members of the United Nations Security Council. Later it was also accused by the West of providing aid to Russia amid the conflict. Despite the tensions, China insisted it will continue normal trading relations with Russia. It is expected to purchase farm and energy items that Russia can no longer sell elsewhere due to Western sanctions.
Despite all this, China's economy is in shambles. The country is presently grappling with a high inflation rate. China's consumer price index rose by 1.5% in March, up from 0.9% in February. As China is aiding Russia, the US has been threatening China that it could be put under sanctions from the west.
China is losing its prospects in Eastern Europe
Another setback that China may face is the rejection of the Belt and Road Initiative by one region after another. Eastern European countries with an anti-Russian posture, in particular, have raised their eyebrows about China's BRI initiative. Differences have already started to grow between countries in Central, Eastern Europe and China.
When the Czech Republic's president decided to boycott the 17+1 initiative ninth conference due to a lack of concrete investments, it was clear that the contrasts between Beijing and European capitals are highlighted. Then, in 2020, numerous CEE nations refused to participate in the BRI event. All of Beijing's achievement in wooing Europe into its fold over the last decade has now been undone. It's all because China sided with Russia over Ukraine.
China continues to help Russia even though it suffers as a result of its Russian cooperation. It demonstrates Beijing's inability to persuade Russian President Vladimir Putin to enter talks. China's aim of becoming a superpower appears to have come to an end as a result of this. Russia was once referred to as China's junior partner, but it appears that it is China, that has become Russia's junior partner.
Chinese President Xi Jinping has been reduced to a bystander, seemingly at the mercy of Moscow-made decisions rather than Beijing-made ones.
Read More: China could end up debt-trapping itself with its $2.3 trillion gamble to revive its economy
Watch –