Kazakhstan, a landlocked country in Central Asia with a strategic location, is allied with Russia. It gives Russia an ideal opportunity to exert influence over the region's mineral-rich states. And, as Russian enterprises leave the country owing to the country's shattered supply chains as a result of COVID-19 and the current sanctions on Russia amid the Russia-Ukraine conflict, they see Kazakhstan as an ideal place to set up businesses. This allows Putin to expand his sphere of influence to Kazakhstan, allowing him to accomplish his Eurasian ambitions.
Putin's Eurasian dream
Nevertheless, Kazakhstan makes an ideal location for Vladimir Putin's dream of controlling the region. As discussed in one of our previous articles, Vladimir Putin could very well play a role in bringing all countries – from Poland in the North to Armenia in the South, and Kazakhstan in the East to Slovakia and Ukraine in the West – under one umbrella – the 'Great Eurasian Country'.
Many commentators think Vladimir Putin is reconstructing the erstwhile Soviet Union. They are wrong!  Russia has long progressed beyond such petty principles, and Vladimir Putin is not a man who wishes to learn from the Soviet Union's mistakes. Of course, he admires the USSR's generosity, but as a traditionalist, Putin takes a more imperialistic approach to geopolitics. As a result, rather than consuming Eurasia, he wants to create a separate, consolidated, and powerful country in the region. Vladimir Putin is always inspired by the great Russian tsars who built Russia's imperial dominion over Eastern Europe and Central Asia.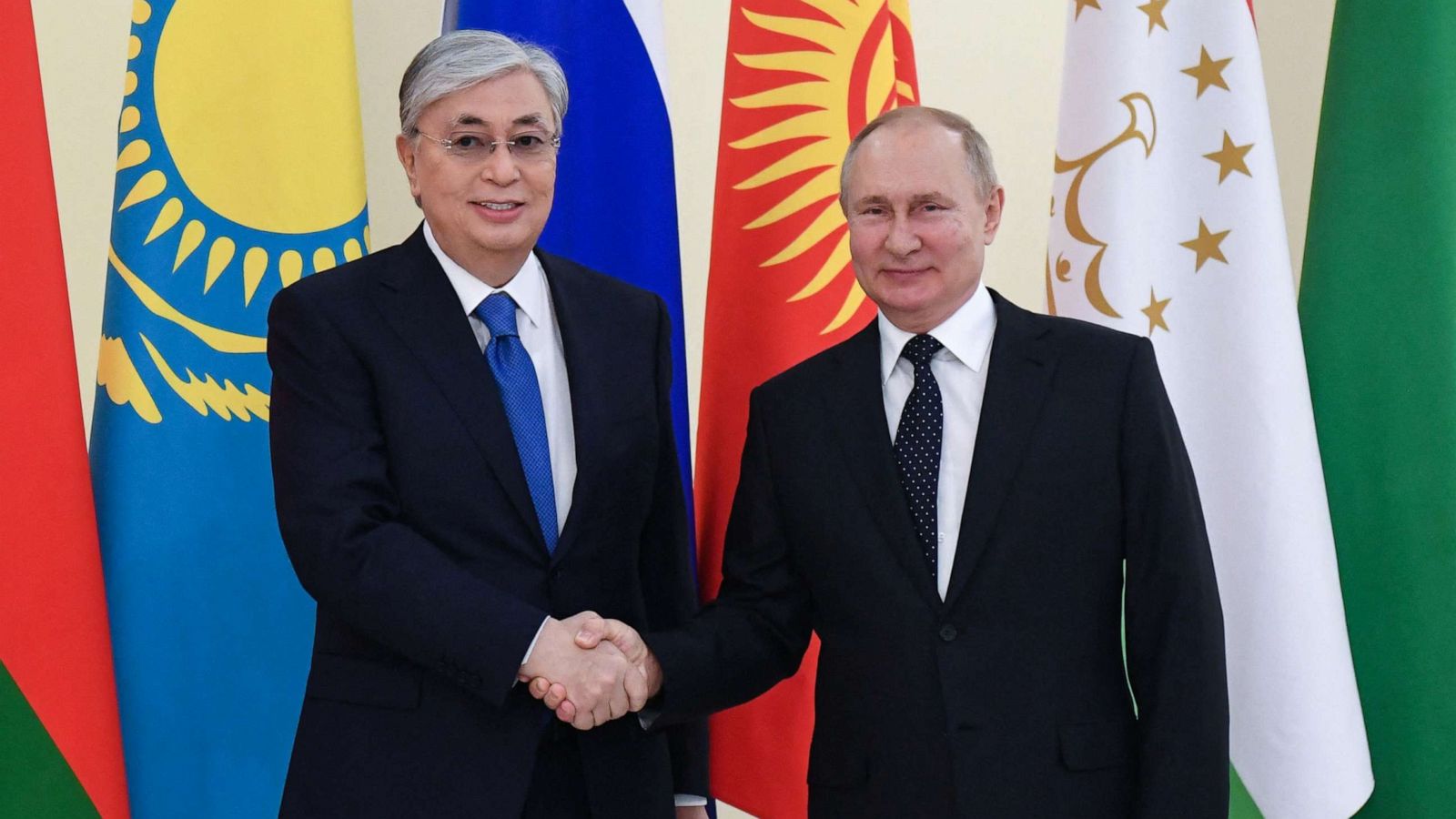 There is no more China vs Russia in Kazakhstan
Moreover, these Central Asian countries such as Kazakhstan, Kyrgyzstan, Tajikistan, and others have always been under Russian influence. Russia's clout grew much more as a result of its Eurasian Economic Union initiative (EAEU). It is a free trade agreement that was established in 2015 with the goal of increasing economic cooperation and raising the living standards of its members—Russia, Armenia, Belarus, Kazakhstan, and Kyrgyzstan.
Nonetheless, it is not that Russia is the only state that seeks to govern the region; China has also been competing for control of the region with all its might. Though Kazakhstan offered China with a great opportunity to accomplish its BRI objectives and energy ambitions, China's hopes to reach Europe through Kazakhstan and rule the Central Asian region were quickly dashed. Chinese companies working in Kazakhstan have been subjected to protests for a long time, prompting some to consider leaving the country. China's infamous debt-trap policy has been one of the main reasons for these Chinese companies fleeing Kazakhstan en masse.
For instance, the South China Morning Post reported last year how Chinese companies increasingly had to adapt to the demands of the region's governments and citizens who want more jobs, exports and skills training. Since it is impossible for China to achieve its desired objectives by relinquishing its modus operandi of debt-trapping host nations, they are finding it more viable to exit Kazakhstan altogether
Because Chinese corporations are closing their doors, the field is now open for Russian firms. This makes Russia's position even stronger and as a result, Russian businesses have a chance to prosper.
Kazakhstan has also welcomed this move. Kazakhstan should joyfully welcome the influx of international expertise, according to Arman Abdrasilov, head of Zerde, a state-owned IT holding company. "Russians come here with their ready-made contracts, which will be redirected to Kazakhstani companies. We will get new knowledge and expertise, which will give a tangible boost to the development of our IT industry," Abdrasilov said.
As numerous Russian corporations establish operations in Kazakhstan, which is already one of the most loyal Central Asian republics to Moscow, Putin's Eurasian ambition seems to be realized soon.