Japan is witnessing something that has not been seen in over a decade. China doves are making a reappearance in Japan, and they are growing vocal with each passing day. Japan has reached where it is today after overcoming multiple challenges. Japan's pacifist approach has, in recent times, proven to be a burden for it. So, former Japanese Prime Minister Shinzo Abe had set in motion a policy shift from pacifism to activism. He created a foreign policy that believed in offensives and democratic activism. Japan became the arch-nemesis of China in East Asia.
Then came Yoshihide Suga who was an Abe loyalist, and continued his predecessor's good work. Now, however, under the leadership of Prime Minister Fumio Kishida, Japan is reverting to its redundant ways. "Peace", "friendly diplomacy" and "conflict resolution" are just some of the pacifist terms that are making a comeback in Japanese foreign policy.
Okinawa Governor Asks for Peace with China
It is no secret that China is an inherently expansionist nation, which the Chinese Communist Party has turned into its personal fiefdom. So, 'peace' with China is an impossibility. Nobody can be at peace with China. Sure, several countries are surviving at the mercy of China and in a hope that the CCP does not swallow their land, but apart from that, there is no country that shares a 'respectable' and 'mutual' bilateral relationship with China.
Yet, the Governor of Japan's Okinawa prefecture wants his country to do just that. According to Gov. Denny Tamaki, Japan should focus more on peaceful diplomacy with China instead of military deterrence as tensions rise around Taiwan. Tamaki said, "We are strongly alarmed…Any escalation of problems over the Taiwan Strait and the contingency of Okinawa being a target of attack must never happen or be allowed to happen."
Calls for Okinawa to be Freed of American Military Bases
In what could become a major cause of concern for stability in the Indo Pacific, pressure is mounting on the Japanese government to relocate military bases belonging to the United States located in the Okinawa prefecture.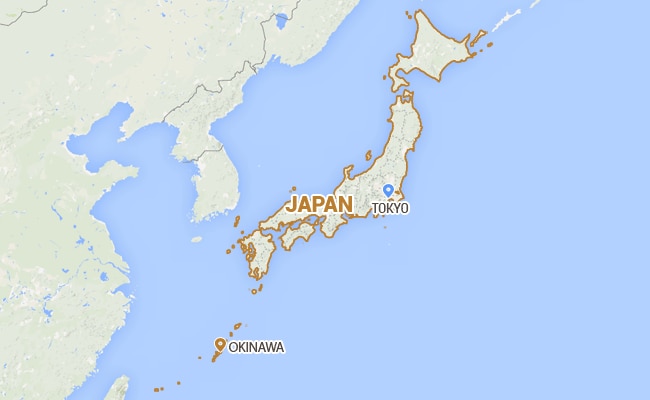 In fact, on the occasion of the 50th anniversary of Okinawa's reversion to Japanese rule, Japan's lower house adopted a resolution seeking the administration to reduce the burden on Okinawa in hosting the bulk of US forces in Tokyo. Prime Minister Fumio Kishida almost immediately vowed to "make tangible progress in reducing the base-hosting burden" on Okinawa after the resolution was adopted in a lower house plenary session.
Disturbing Rhetoric on the Rise in Japan
For so long, Japan has been wary of the China threat. It has taken suitable measures, like reinforcing its southern defences in fear of any conflict across the Taiwan Strait spilling over into its territory. Yet, Japanese leaders are putting out statements that are explicitly pro-China in nature. What is more troubling is that the Japanese Prime Minister is agrees with such statements and promises to work in that direction.
Just last Monday, Japan's defense ministry revealed that eight Chinese naval vessels, including an aircraft carrier, passed between islands in Japan's southern Okinawa chain. The ships, which included several destroyers, sailed between the main Okinawa Island and Miyakojima.
Read more: Kishida invites NATO in 'Asia-Pacific', a policy disaster of epic proportions
Despite growing Chinese aggression, pro-China rhetoric is intriguingly witnessing a simultaneous rise in Japan. Prime Minister Fumio Kishida is the man aiding and abetting such rhetoric, and for his crimes against Japan, he must be sacked immediately. He must be made to leave the Prime Minister's office before he does irreparable damage to Japan's hard-earned tough foreign policy and military posture.
Fumio Kishida is focussed in anti-Russia activism more than he is in containing China and ensuring that the Communist nation does not upset the stability of the Indo Pacific at large with its aggressive actions. For his dereliction of duty, Kishida must be asked to quit office immediately.