The Chinese Communist Party is regularly getting challenged by the people of China these days. Earlier, this was not the case. The horrors of the Tiananmen Square massacre kept Chinese citizens away from speaking against the Communist regime, much less demonstrating against it. However, in the past two years, things have gone from bad to worse in China. Xi Jinping has transformed himself from a stern authoritarian to a full-blown dictatorial despot. The CCP regime is marked by brutality and making the lives of ordinary Chinese citizens miserable is its USP.
China is being battered by Covid-19. Its zero-Covid policy has brought life across cities to a halt, and millions have been put under stringent lockdowns. Chinese citizens are so disgusted by the way things are that they are desperately looking to get out of the country. The keyword being used by Chinese citizens to flee or emigrate out of China is 'run'.
Owing to the same, authorities in China have imposed a de facto international travel ban, forbidding citizens from going overseas for "non-essential" reasons. Although the official reason given for such a radical outbound travel ban is the risk of Covid-19, the real reason is that China's workforce is depleting. Those who are getting out of the country are young and talented individuals. This is a terrifying development when seen in the light of the large talent and skilled workforce void that China is beginning to experience.
GitHub – CCP's Latest Nightmare
GitHub is a code hosting platform for version control and collaboration. It lets you and others work together on projects from anywhere. In China, for office-goers and the tech workforce, GitHub has become a sort of social media platform which the CCP's censors have not yet been able to fully compromise. That gives Chinese tech-savvy citizens the ability to talk about certain things on the platform for which they would otherwise be incarcerated.
At a time when the CCP has banned outbound travel from China, a trending GitHub repo called 润学/Run Philosophy is being used to discuss why, where, and how to "run"/emigrate from the country. The repo is majorly being used to inform Chinese citizens about ways they can escape the clutches of the CCP and get out of China. It educates citizens about the process of entering various countries and also advises them on how to get enrolled in international Ph.D. programs.
Chinese censors ban all posts relating to people wanting to leave the country. Yet, they have not been able to catch up with the 'run' character, represented by "润".
Chinese Citizens Desperate to Flee
On WeChat, a popular messaging app searches for "immigration" increased more than fourfold between early and mid-April. According to a report by the Economist, users of Weibo, China's version of Twitter, published more than 78,000 posts with the run character in March and April.
Our story leans on excellent research + data scraping by colleagues who found more than 78k 润 posts on Weibo, often spiking on dates when traumatic events happened in Shanghai's lockdown (death of asthma patient, children separated from families, 四月之声, etc) pic.twitter.com/nM6nMfoydr

— Alice Su (@aliceysu) May 6, 2022
On GitHub, Chinese internet users have crowdsourced a repository of run-philosophy readings. Here, stories of those who successfully managed to get out of the country have been archived, and those who unfortunately remain stuck in China are reading these and gaining inspiration.
The CCP Goes Bonkers
Insanity and the Chinese Communist Party have become synonymous with each other. The CCP's curtailment of people's right to travel abroad is now new. Even before these recent measures, many Chinese citizens found it increasingly difficult to leave China. In 2021, 79 percent fewer people exited China than in pre-pandemic 2019.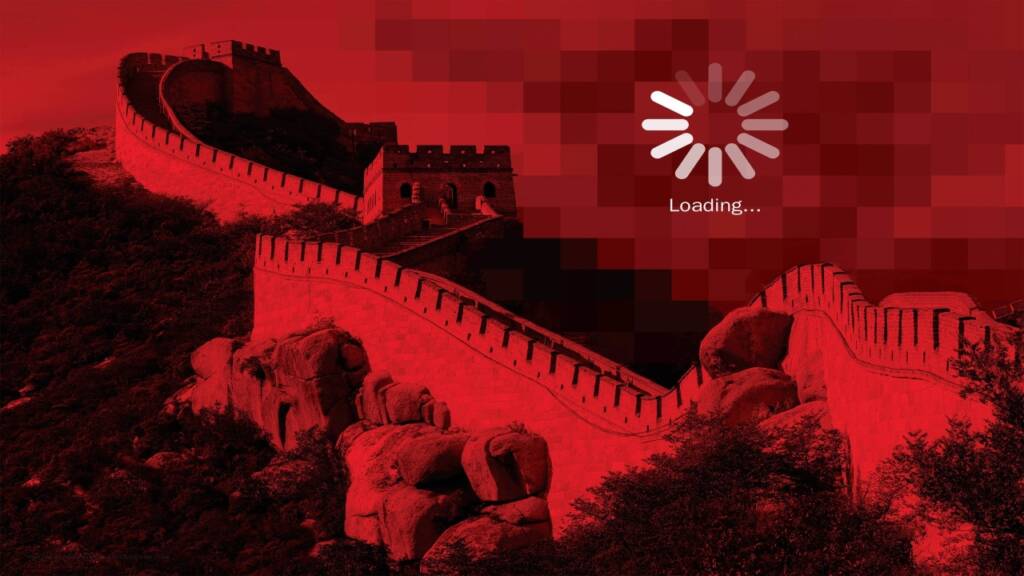 According to China Digital Times, China issued 335,000 passports, just two percent of the total number for the same period in 2019. In January, Beijing officials recommended that residents stop ordering items from overseas. Why did they do so? You see, the CCP was convinced Coronavirus was spreading from the surfaces of imported packages.
Read more: China's Premier has thrown an open challenge to CCP president Xi Jinping
In March, China's postal service declared that it was conducting nucleic acid testing on all overseas mail and parcels, which would be delivered only 14 to 20 hours after a negative result. Sounds crazy, right? Well, nothing is too crazy for the CCP.
It is therefore not surprising that everyone wants to get out of China so desperately. China is no longer a country anybody wants to live in. It has become a living hell, where the CCP has intruded into the most private and personal part of peoples' lives.