The first half of 2022 is almost over and this has not been a great time for the World economy, especially for the US economy. Inflation is skyrocketed to 40 years high, gas prices are soaring high and the US Dollar's reputation is declining all over the world.
If you think the risk is over, it's not. The worst is yet to come in the next 6 months. Most of the problems that the United States are experiencing will continue to intensify, and that's why Americans are becoming more pessimistic about economic conditions with each passing day.
We lay 10 big setbacks that are poised to happen in the US economy in the coming 6 months:
1. Unstoppable Gas Prices
The soaring gas prices will continue throughout 2022 and it's almost confirmed because Washington has already started creating room for it. Reportedly, 76 Gas Station in Auburn, has been reprogrammed to make room for double-digit pricing. In March, they still had single-digit programming.
This means that Supplies of fuel are going to get tighter. So, what will rise next? The answer is inflation.
2. Blackouts
There is a good possibility that blackouts due to electricity shortages could take part in some parts of the nation during the summer months.  It is being reported that the middle of the country is particularly at risk in which 100 million people reside.
Moreover, The 'MISO' part of America's power grid whose full name is the Midcontinent Independent System Operator is at the greatest risk of a large-scale outage.
3. Food Supply Shortages
Food Supply shortages will also loom over the United States throughout the year. This is already visible as food supply shortages have induced inflation in essential commodities. The extreme baby formula shortage that the US is suffering right now is just the tip of the coming attractions.
Furthermore, grocery bills are extremely high. Before Covid arrived, a 15-piece order of chicken wings, a staple dish at his Sal and Mookie's pizzeria, cost $13.95. Now, the menu pricing might reach $27.95.
4. Higher interest rates
The banking sector will be raising higher interest rates. These interest rates will be devastating for the housing market in the United States.  And that is very troubling news because home sales have already fallen for three months in a row. Furthermore, the migrant crisis is already limiting house availability for Americans.
Read More: 'No houses for Americans,' as Biden reserves all of them for refugees
 5. Tumbling Stocks
With a weak growth outlook, the stock market is also looking bleak. The S&P 500 has already nearly fallen into a bear market territory, and many believe that what we have witnessed so far is just a trailer, the real climax will be known later.
6. Weakening Dollar
With a falling economy and loosening reputation, the dollar hegemony is also at stake. Recently, to save itself from recession Israel had added Yuan and raised others' contributions to its foreign reserve. So, other countries may also do it in near future.
Read More: Israel sees a philosophical shift with its endorsement of Yuan
7. Surging Defaults and the end of Good lending relations
Defaults are likely to continue to rise higher and it has already started. As a repercussion, consumers with low credit scores will fall behind on payments for car loans, personal loans, and credit cards, a sign that the healthiest consumer lending environment on record in the U.S. is coming to an end.
8. Unemployment at its peak
The white house may urge that unemployment is decreasing, it's just for a short period of time. In the next 6 months, the problem will return again. So, expect layoffs to increase and jobless claims to spike.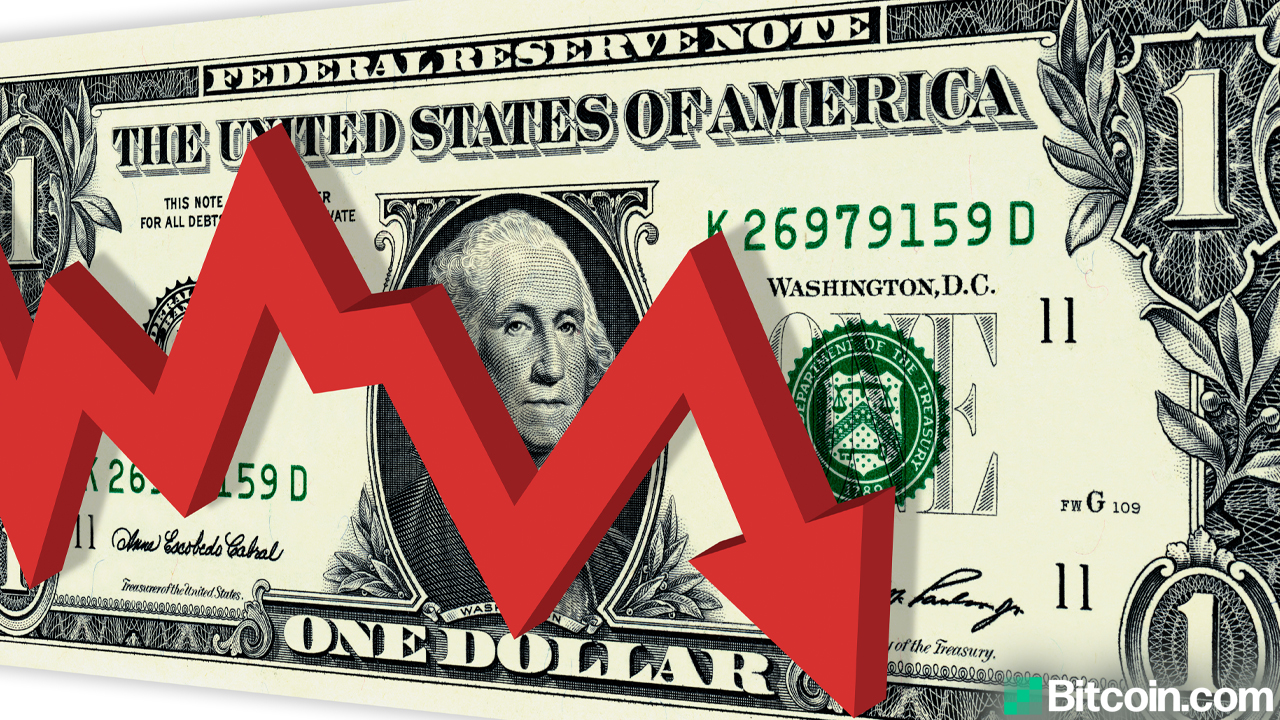 The 'jobless claim' is already at 4 month high in the United States. Even the 'strongest labor market ever' is showing signs of stress as the number of Americans seeking first-time jobless benefits is breaking all records.
9. Extreme Debt
The white house may have to spend more than planned to control the crisis. Today USA is already under 30+ trillion dollars of government debt, the United States is living under the shadow of China because a majority of the US government debt is held as Chinese foreign exchange reserves.
10. Recession
This recession will be harder than in 2008. It's possible that a similar 'great depression of 1923' happens again as all of the above-mentioned points are stating it. Americans are increasingly becoming more pessimistic about the economy.
One survey that was recently conducted found that 85 percent of Americans believe that it is "very likely" or "somewhat likely" that there will be a recession at some point in the next year.
Read More: The US economy is on ventilator support now
It's a terrible fact, but the rest of the globe will experience similar consequences. This crisis is still in its very initial days.
The second half of this year appears to be considerably more difficult than the first, which will have far-reaching impacts on all of us.
ALSO WATCH: