Serbia was so far classified in Europe as a neutral country with more of a pro-Russian inclination. The war in Ukraine, however, has drastically changed equations. Serbia has gone from becoming a subtle supporter of Moscow to openly aligning itself with Russia – unapologetically so. In Serbia, Russian President Vladimir Putin is a sensation. He's on the walls of streets, on mugs, and t-shirts. Putin is the man Serbians look up to. To add to it, Serbian President Aleksandar Vucic has always been a supporter of Russia at heart.
Serbia has just secured an "extremely favorable" natural gas deal with Russia. Announcing the same, Serbian President Aleksandar Vucic said, "What I can tell you is that we have agreed on the main elements that are very favorable for Serbia. We agreed to sign a three-year contract, which is the first element of the contract that suits the Serbian side very well."
According to VOA, the gas deal is likely to be signed during a visit by Russian Foreign Minister Sergey Lavrov to Belgrade early in June. Serbia's Interior Minister Aleksandar Vulin, speaking about the gas deal, said, "The agreement reached by President Vucic with President Putin is proof of how much Serbia's decision not to participate in anti-Russian hysteria is respected. The free leader, free people, make decisions that are good for Serbia and do not accept orders" from the West.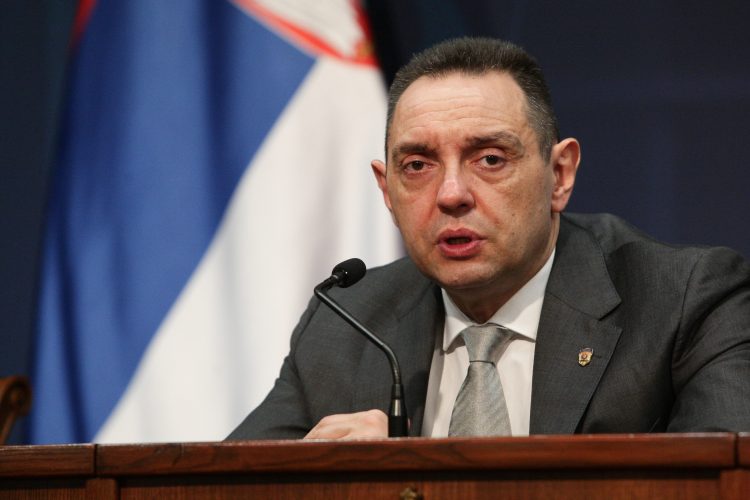 Serbia Embraces Russia
In 2012, Serbia was granted full candidate status for admission into the European Union. However, the EU lost its interest in Serbia over time. As a result, Serbia started looking to other nations for alignment, and the interest to join the EU just plummeted. Expectedly, public support for EU membership also waned, with less than half of Serbs voting in favour of membership.
Eventually, Serbia realised it was being neglected by the European Union. So, it teamed up with other countries, who have also been sidelined by the EU. This resulted in Serbia roping in like-minded countries including Albania and North Macedonia with the aim of establishing a region without barriers to trade that included movement of goods, services, people and capital. This is what is called The Open Balkan Initiative.
The new gas deal between Serbia and Russia shows how Belgrade is not even considering the European Union's apprehensions, and neither is it getting discouraged by the potential threat of sanctions on Russian oil and gas impacting it.
Other Countries to Follow Suit
Serbia unapologetically choosing Russia over the EU will motivate other countries in the region to do the same. The EU has been ignoring many countries of Europe. For example, Montenegro has been trying to enter the EU for years now. Yet, it has been neglected by the EU.
Already, as reported by TFIGlobal, Montenegro is looking to join the Open Balkan Initiative. Montenegrin Prime minister Dritan Abazović recently said, "Montenegro is making every effort to promote a policy of regional cooperation, reconciliation, coexistence, and better economic cohesion in the Western Balkans relations with Serbia are a priority – we are ready for intensive cooperation in all areas of common interest."
Read more: Putin is creating a new European Union
Russia is evidently trying to carve an alternative bloc to the European Union. With more and more countries aligning themselves with Russia, the great-grand NATO pet project of turning the European continent against Moscow as a whole is falling flat on its face.
Watch –