The President of the United States has become a very curious case. This week, the Biden administration announced two massive arms sales to Saudi Arabia and the United Arab Emirates to boost their military strength against Iran-backed Houthi rebels.
According to PBS, under the deal, the US will sell weapons and missile defense systems valued at more than $5 billion, including $3 billion for Patriot missiles for Saudi Arabia specifically designed to protect itself from rocket attacks by the Houthis, and $2.2 billion for high-altitude missile defense for the UAE.
The State Department in its notice informing the Congress of the sale pitched: "The proposed sale will improve the Kingdom of Saudi Arabia's capability to meet current and future threats by replenishing its dwindling stock of PATRIOT GEM-T missiles,"
Well, the White House emphasizes that the arms delivery are a crucial step in protecting Saudi Arabia and the United Arab Emirates against Houthi militants. But, that's just an excuse. Biden wants business, and his current endeavor is to bribe MBS and MBZ for oil.
A new trick to lure Arabs
The deal is followed by the US President Joe Biden's visit to Saudi Arabia in a bid to woo Saudi Prince Mohammed Bin Salman for securing an oil deal with the Arabs. Sadly, the visit didn't end on a good note for Biden.
MBS denied responsibility for the killing of journalist Jamal Khashoggi at the kingdom's Istanbul consulate. Furthermore, MBS reminded the US of its wrongdoings. In the end, he simply denied providing any sort of assistance to the USA.
Meanwhile, the UAE continues to remain angered by the US as it failed to guarantee its safety following a string of missile attacks on its territory from Iran-backed Houthi fighters in Yemen. The UAE and Saudi Arabia have declined US calls to boost oil production.
So, in the end, the USA had no other option rather than to bend backward and do something new to lure the Arab world. But, the US is doing another big mistake i.e. flogging a dead horse because both nations have already made it clear that they can't produce more oil. Furthermore, he's creating new thorns in relations with Iran.
Read More: Biden could start a new war in the Middle East just to ruin the Saudi-Iran peace talks 
Iran would be rattled
Look, the relations between Iran and USA are not on a good note. As the former President of the United States, Donald Trump ended the JCPOA deal; the relations between both the nations took worsened, and yet continue to remain so under Joe Biden.
Biden wants to negotiate a new JCPOA agreement with Iran. Iran, however, consistently emphasizes to the west that sanctions must be lifted first before any consideration can be given.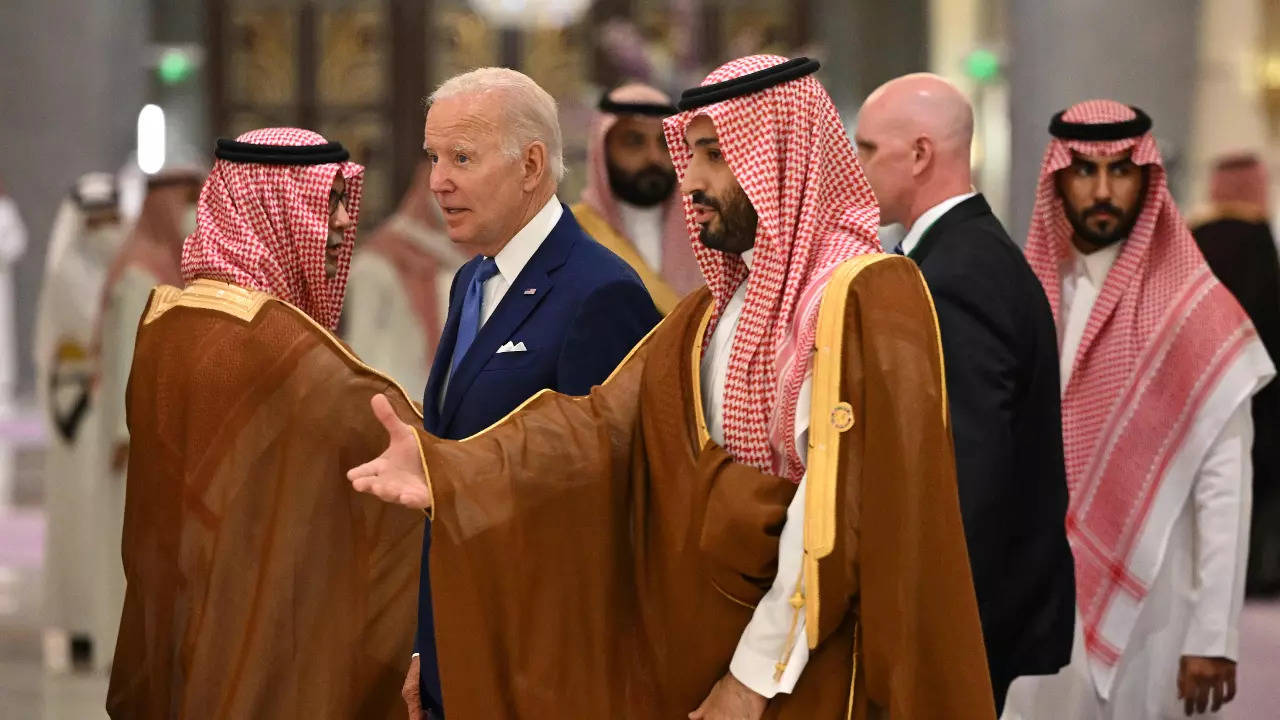 With a new JCPOA agreement, Biden's hand will be over Iran's oil market as it's in his interest. The U.S. imported around 1 million barrels of Iranian crude oil in March, data from the U.S. Energy Information Administration (EIA) indicated.
However, his arms deal with Saudi Arabia and the United Arab Emirates can cause fresh tension between Tehran and Washington, DC.
Iran is a sworn enemy of UAE and Saudi Arabia, their decades-old feud is because of religious differences. Iran is largely Shia Muslim, while Saudi Arabia and UAE see themselves as the leading Sunni Muslim power.
Furthermore, Iran openly threatens to overthrow Saudi and UAE's prince rebels with the help of the Houthi movement in neighboring Yemen, which is proving to be a costly gamble.
If Mr. President thinks that wooing MBS and MBZ with a $5 million deal would be enough, it's not happening. He is merely making the incorrect math worse.
 Read More: As Biden and his European buddies look clueless, Iran waits for its opportunity with a big smirk
Biden is just worsening his prospects of profiting from oil from the Middle East. Saudi Arabia and UAE have already made sure that they can't produce more oil even under OPEC+. Furthermore, he's destroying his chances of a patch-up with Iran.