It is indeed big news when former rivals come together and put aside their differences to tackle their common enemy. A very similar scenario is panning out in the Middle East and it does not look good for the United States.
The United Arab Emirates (UAE) is set to send its ambassador, Saif Mohammed Al Zaabi, to Tehran to restore diplomatic ties with Iran after a huge gap of 6.5 years, the UAE Ministry of Foreign Affairs and International Cooperation said on Sunday.
UAE initiating normalization of relations with Iran is in fact a shocker. Tehran and Abu Dhabi have not been the best of friends if we look at the history of the Middle East. Both the nations are often found in opposing camps when picking sides in any international development. This could be based on different factors ranging from religious sectarianism to energy supply dominance.
Tehran has often preferred allies like Moscow, whereas Abu Dhabi had a tendency to incline towards the US in the past.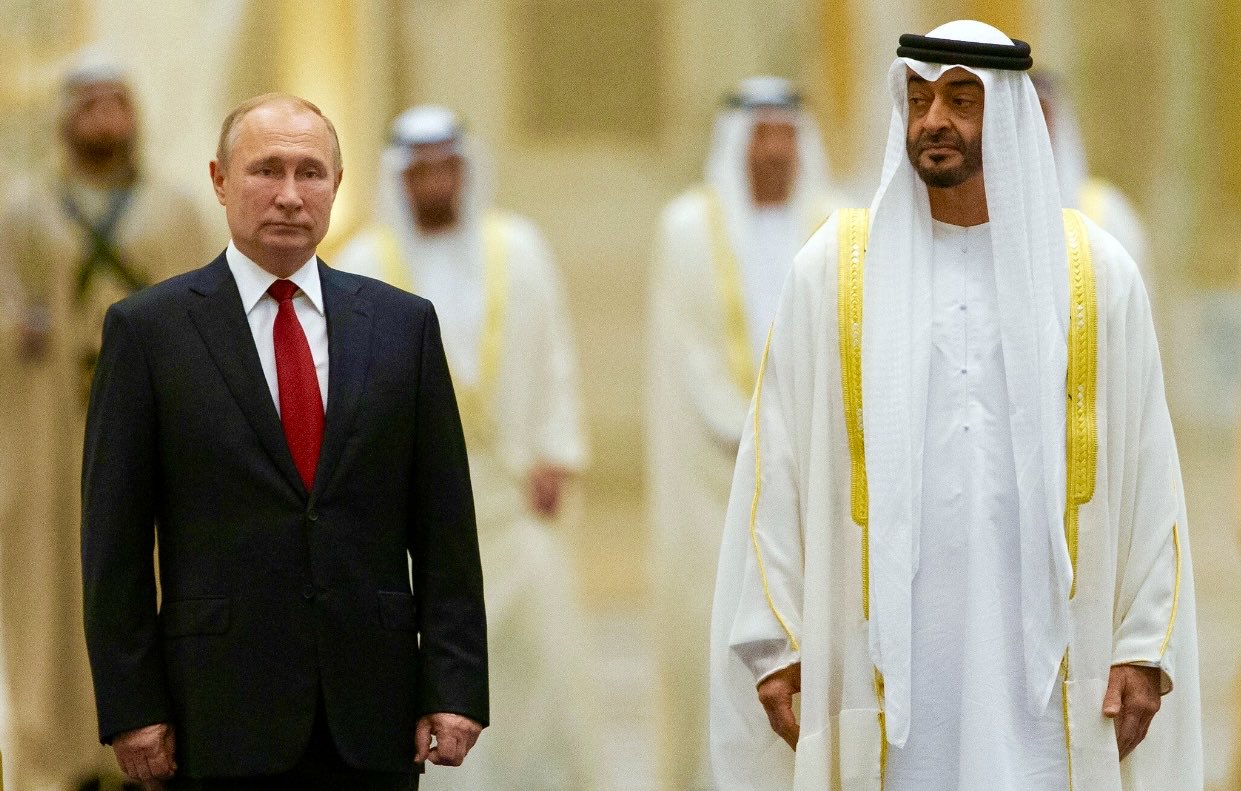 Well, there was a good enough reason for the UAE to keep close ties with the US. Abu Dhabi's economy depends upon its energy exports and tourism and the United States' blessing was in fact necessary to get by in the past.
However, the current Democrat government in the United States, led by Joe Biden, has been quite successful in undermining the fruitful relations established in the Middle East by his Republican predecessor.
Read More: Europe surrenders before Iran and the IRGC
Biden reportedly suspended the sale of F-35 jets to the United Arab Emirates back in Jan 2021. Biden's predecessor Trump promised UAE, F-35 jets on the condition that Abu Dhabi normalizes relations with Israel. But, Biden canceled the deal and essentially endangered the United States' access to one of the biggest energy exporters in the world.
French President Macron took notice of the development and in turn, sent a message to the US in the context of Washington sidelining Paris in the AUKUS deal. Macron agreed to a 16 billion euro arms deal with the UAE in 2021, in which he inked a deal for 12 combat helicopters made by Airbus and 80 upgraded Rafale jets.
Well, if backing off from the Jet deal was not enough, the Biden administration was stupid enough to influence the Financial Action Task Force (FATF) and push it to place UAE in the grey list in March this year.
Understandably, UAE would have perceived it as an attack on its economy which is highly dependent on tourism. The inclusion of UAE in the gray list is said to have significantly affected UAE's tourism industry and made it difficult for it to obtain cheaper credits. Abu Dhabi's inclusion in the list completely irked it to transform its foreign policy away from Washington's influence.
Read More: Now, Russia will control every Qatari and Iranian gas pipeline
Now, if we fast forward to the present energy crisis, we would notice a unique change in dynamics. Europe is scavenging for energy amid a threat of increased energy insecurity. Biden's recent visit to Saudi Arabia to convince MBS to ramp up oil production ended badly for the United States too.
A newfound bloc involving Russia, Iran, and Saudi Arabia to control energy supplies has not been picking pace amid Russia's special operation in Ukraine. Abu Dhabi normalizing its relations with Iran is an indication of its newfound policy that is wholly Russia-centric.
Biden's policies have robbed the US of a very vital ally in the Middle East. Well, UAE has picked its side and it would be interesting to watch who would be the next to fall in line.