Yoweri Museveni: Over the past two decades, Uganda has seen a remarkable turnaround in economic performance. The Ugandan economy grew at 4.6% during FY22, faster than had been anticipated due to an uptick in activity after the economy reopened in January 2022. On the supply side, services and industry were the main drivers of economic growth. There was also strong recovery in wholesale and retail trade, real estate and education, with industry rebounding through construction and manufacturing. On the demand side, private investment and private consumption headed towards pre-COVID levels.
Furthermore, African economy in general has started to rise at an unprecedented rate. In the wake of global protectionism brought on by the COVID-19 epidemic, Africa has begun to comprehend the significance of self-sufficiency. Additionally, the crisis that wreaked havoc on Europe due to its excessive dependence on Russian energy sources has only served to incentivise African countries to commence reducing their reliance on Western countries.
Several infrastructure projects were launched along this train of reasoning, with unprecedented solidarity among African countries. The Uganda-Tanzania gas pipeline is one such notable project. The East African Crude Oil Pipeline (EACOP), also known as the Uganda-Tanzania Crude Oil Pipeline (UTCOP), is currently under construction and would deliver crude oil from Uganda's oil reserves to the Port of Tanga in Tanzania on the Indian Ocean. When completed, the pipeline will be the world's longest heated crude oil pipeline.
A self-assertive Africa threatens the West:
You see, the West would never benefit from an assertive Africa. Africa's enslavement served as the foundation for the riches of western nations.  The rapid development of the so called developed countries invariably depended upon what Andre Gunther Frank called the "development of under development" of poor countries across the world and notably Africa and more specifically Sub- Sahara and East Africa.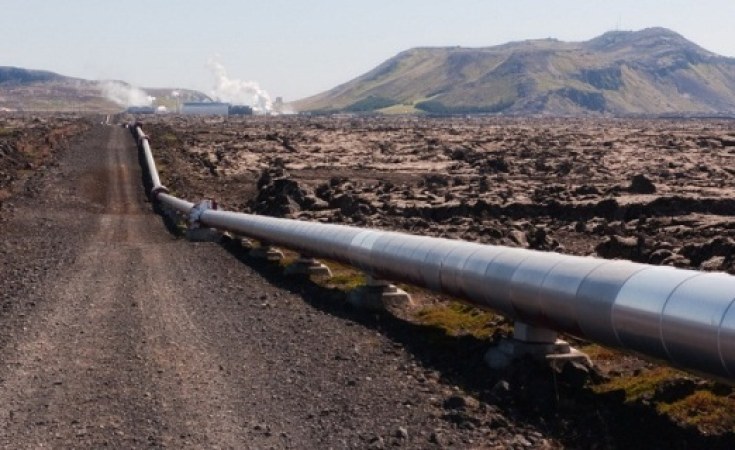 This is precisely why Western countries try to obstruct African development efforts under the guise of citing ecological or human rights considerations. Recently, the European Union parliament called on Uganda and Tanzania to halt the development of their East African oil and gas projects. To be clear, the US and EU perceive Uganda and Tanzania's East African Crude Oil pipeline project as a path to self-sufficiency, progress, and unification. One of the West's worst nightmares is an Africa that can think for itself, make its own decisions, is self-sufficient in energy, does not require imports, and has Russia's support. The West is concerned about the pipeline project because it threatens its supremacy in Africa.
Also Read: Uganda and Tanzania reinforce Central Africa's energy assault on Europe
Uganda fights back:
Recently, Uganda's parliament has condemned a resolution by the European Union parliament calling on Uganda and Tanzania to stop the development of their oil and gas projects in the East African region. Furthermore, Uganda's President, Yoweri Museveni, denounced the EU elites with a strongly worded statement.
Yoweri Museveni, speaking at the annual Uganda International oil & gas summit said, "Some of these EU MPs are insufferable and so wrong that they think they know everything but should calm down."
A plan for regime change
Uganda's rising stature among African countries is abundantly clear. Uganda is also in the forefront of a growing pan-African resistance against western meddling. Kampala understands the need of African unity in bringing about development on the continent. However, something strange recently occurred that drew everyone's gaze.
Kenyans, especially on social media, were in uproar after Uganda President Yoweri Museveni's son Muhoozi Kainerugaba tweeted: "It wouldn't take us, my army and me, 2 weeks to capture Nairobi."
Barely 24 hours after the tweet, The Ministry of Foreign Affairs in Kampala issued a statement reaffirming nothing but total love for "our brother neighbour, the Republic of Kenya". It did not specifically refer to the Muhoozi tweet.
This was hardly the first time the President's scion made headlines. With his tweets, "The Tweeting General," as Ugandans refer to him, has ruffled many feathers both at home and abroad. Last November, he tweeted his support for Tigray rebels fighting Ethiopian Prime Minister Abiy Ahmed's federal government in Addis Ababa, and he backed Egypt in its dispute with Ethiopia over the Grand Ethiopia Renaissance Dam (Gerd) on the Nile.
But why would such a prominent figure jeopardise Uganda's efforts to unite Africa?
Well, the timing of the tweet has a lot to offer. It comes at a point when Uganda is putting everything it has into accomplishing its vision of the world's largest pipeline project. As previously stated, this is something that is fundamentally damaging to Western interests. There is a persuasive growing body of evidence suggesting that Western authorities are puppeteering the President's son.
Regime transformation in Africa under Western leadership is not a novel idea.  Since 2010, there have been over 40 coups and attempted coups in Africa; some 20 occurred in West Africa and the Sahel (including Chad). Since 2019 there have been 7 (five successful and two failed).
And the circumstances in Uganda are forcing the Western governments to orchestrate a coup. Ugandan President Musevini, you see, has been a thorn in the flesh of Western leaders. A nationalist and self-assured leader like him would not allow Western authorities to pursue their malicious agenda on Ugandan territory. Furthermore, there have been numerous claims that the President's son Muhoozi is leading the pack in the race to succeed Yoweri Museveni. Perhaps this would not be the first time a son destabilises his father's regime with the assistance of his Western overlords in Africa.
Nonetheless, attempting a coup d'etat in Uganda would be foolhardy. Yoweri Museveni already anticipates the West's underlying intentions, which are to dominate Africa, oppose any attempt to make it self-sufficient, prevent any growth, and grab its mineral wealth. The President is therefore going to great lengths to consolidate his position and avoid Western intervention in Uganda. A group of elderly leaders who were alongside Yoweri Museveni in the bush throughout their guerrilla battle apparently backed him for 2026 a few days ago. Museveni's influence is simply solidifying with each successive day. To seek a regime change against this backdrop would be incredibly foolish.