In a recent development, Saint Vincent and the Grenadines, a strong US ally, is strengthening ties with Cuba. Although Saint Vincent and the Grenadines have maintained close ties with the US and has voted in favour of US at UN General Assembly recently, now it's moving in the opposite direction to deepen ties with a Russian ally. It is certainly a cause of concern for the US.
Cuban President to visit SVG
Cuban President, Miguel Mario Díaz-Canel will make an official visit to St Vincent and the Grenadines early next month, becoming the first Cuban leader to do so since the Cuban Revolution in 1959. 
SVG PM Dr Ralph Gonsalves told Parliament that Díaz-Canel will visit soon.
Gonsalves said. "And, of course, we have had Cuban foreign ministers come to visit us. But this is the first time and I am sure the people of St Vincent and the Grenadines will respond very warmly to His Excellency President Miguel Diaz Canal and it would be a strengthening of the bonds of friendship between our two countries".
Read More: US and Canada's Haiti debacle is far from over
Cuba finding allies in the US backyard
It seems that the Caribbean countries now no longer want to solely depend on the US. The Covid-19 pandemic and subsequently the Russia-Ukraine war has taught the world that self-reliance is extremely important. The Caribbean nations, most of which depend heavily on tourism and US aid have now realized it and are taking steps to explore new options for economic partnerships which will be mutually beneficial for the region.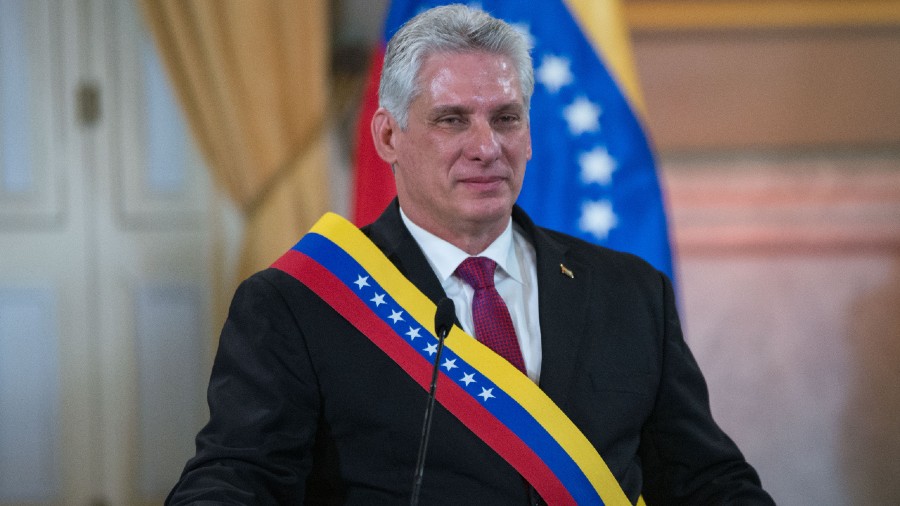 Since the Ukraine war, Russian interest in the Caribbean has grown steadily. 
Moscow's economic presence in a number of Caribbean nations is now stronger than ever. This is viewed by the US as an attempt by Russia to challenge Western influence in the Caribbean. However, can the US stop the inevitable?
On one hand, Russia is strengthening its ties with Cuba and Cuba too is coming closer to the Caribbean and deepening engagement. This can't be coincidental.
Only recently the SVG Prime Minister Gonsalves received Cuba's highest National Award named after the Cuban National Hero, who became the symbol of Cuba's struggle for Independence. 
The award was presented to him by Cuban President Miguel Díaz-Canel when Gonsalves travelled to Cuba with a delegation to attend the ALBA Summit.
Read More: Jamaica and T&T bid adieu to economic dependency on the west
A wake-up call for US
This will definitely attract US attention as SVG has long been dependent on US aid and in turn is a strong US ally. 
U.S. assistance to Saint Vincent and the Grenadines is channelled primarily through multilateral agencies such as the World Bank. The United States provides training, technical assistance, and equipment to Vincentian law enforcement and criminal justice institutions through the Caribbean Basin Security Initiative (CBSI). 
Further, USAID provided more than $4 million in disaster relief and humanitarian assistance to SVG in 2021.
However, in these tumultuous times, the Caribbean nation has realized that it has to look out for its own national interest even if it means coming out of the US' shadow. This is the time of changing priorities in a potential new world order and Kingstown has surely understood that. The US might want to wake up and do something about it otherwise one more Caribbean nation will slip out of its hands.