The Airline sector in the Caribbean region is facing major issues. Any individual who wants to travel from one nation to another within the region has to first travel to an altogether different country such as Florida. A simple journey between neighbouring states in the Caribbean requires multiple stays and high expenditure in other countries.
Air connectivity in the Caribbean is very limited. Businesspeople, tourists and others cannot simply get on an aircraft and visit whichever country they prefer. Airline companies like the Caribbean Airlines, which is the state-owned airline of Trinidad and Tobago, only travel just a few nations in the Caribbean.  
Unfortunately, bids by other airlines to improve the aviation sector are not successful since there are many problems such as management issues, lack of investment, high cost and low manpower.
In 2020, the Prime Minister of Antigua and Barbuda, Gaston Browne, told the media that LIAT, the flag carrier of the nation, will close its operations. His announcement followed a series of losses during the pandemic and even before that. In 2019, LIAT witnessed a loss of $4.4 million and in May, 2020, it announced that it needed $4.5 million to recover from losses.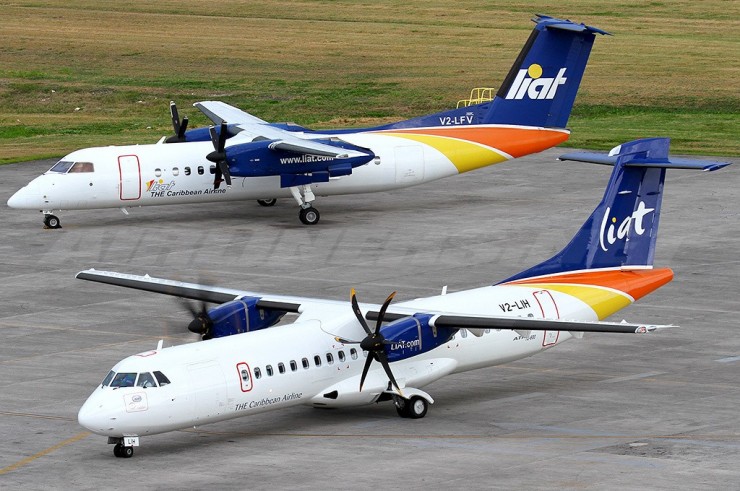 Many people lost their employment because of this. Similarly, Caribbean Life reported in January last year that major airline companies in the Caribbean region are in huge debts in the wake of limited activities due to coronavirus lockdowns and lack of financial subsidies.
Other carriers like Bahamas Air, Suriname Airways etc. were also in deep financial trouble and were compelled to ground their feet and sack their highly-trained employees. The director of Suriname Air, Radjesh Radikoemar, stated that the company was in $88 million in debt and had not paid salaries to its employees and taxes to the government.
Read more: CARICOM is breathing its last
Impacts
This is having adverse implications on the Caribbean region as a whole. The economic and social integration, which is one of the chief goals of the Caribbean Community (CARICOM), will not be able to take place in such a situation.  
Similarly, the creation of the Caribbean Single Market and Economy (CSME), which is another objective of the regional intergovernmental organisation, is being hindered. The exchange of goods and services between the states is getting hampered.
While other aims of member states such as attaining food security, becoming self-reliant and restricting import of products from the US and Europe are also being impacted.
Solution
In such circumstances, the need for a well-functioning, profitable and organised airline industry becomes indispensable for the growth and progress of the Caribbean region. The airline carriers of nations like Trinidad and Tobago, Antigua and Barbuda, Suriname etc need investment, capital and highly-trained staff.
Read more: Caribbean countries take a step towards Digitization
Therefore, the Caribbean nations can establish a common airline of their own. It is a fact that one government cannot take care of the aviation industry of the entire region, so investment by each country is a rational solution for this crisis. 
Since nations like Bahamas and Antigua and Barbuda have more than sufficient financial resources, they can take the lead in the plan of a common airline for the Caribbean. The rules of the CARICOM regarding movement of goods and services such as zero or nominal rates of taxes, less checks and balances and can also be applied in this case. Unless the governments take drastic measures, people will continue to experience difficulties, trade and most importantly the tourism industry will suffer.