On 8th January, Haitian Senate President Joseph Lambert was shot and wounded by unknown gunmen in the capital of Port-au-Prince and that too, near the parliament building.
The family members of the Senate President have stressed in local media that Lambert is being treated for his injuries at a hospital in the Haitian capital. In addition, the incident comes two days before the terms of a small group of senators, the only currently elected officials in Haiti, expire.
This is no hidden fact that Haiti is struggling to control an uptick in gang violence and kidnappings that prompted the government last month to appeal to the international community for help.
Amidst this, Ariel Henry, the interim president of Haiti, is attempting to win re-election since ten senators' terms are about to expire.
Henry and Lambert- a hate relationship 
The current PM of Haiti is no elected President of Haiti. Instead, he was elected as acting President after the assassination of Jovenel Moise. It is often alleged that Henry was assassinated as Henry wanted it to happen.
Hence, the current President of the Haitian senate is also no great fan of Ariel Henry and his government.
Over the last two years, Haitian Senate President has often been at loggerheads with the interim President. For instance, President of the Upper House, Senator Joseph Lambert, in a broadcast to the nation had accused Prime Minister Henry of seeking to seize power in the country.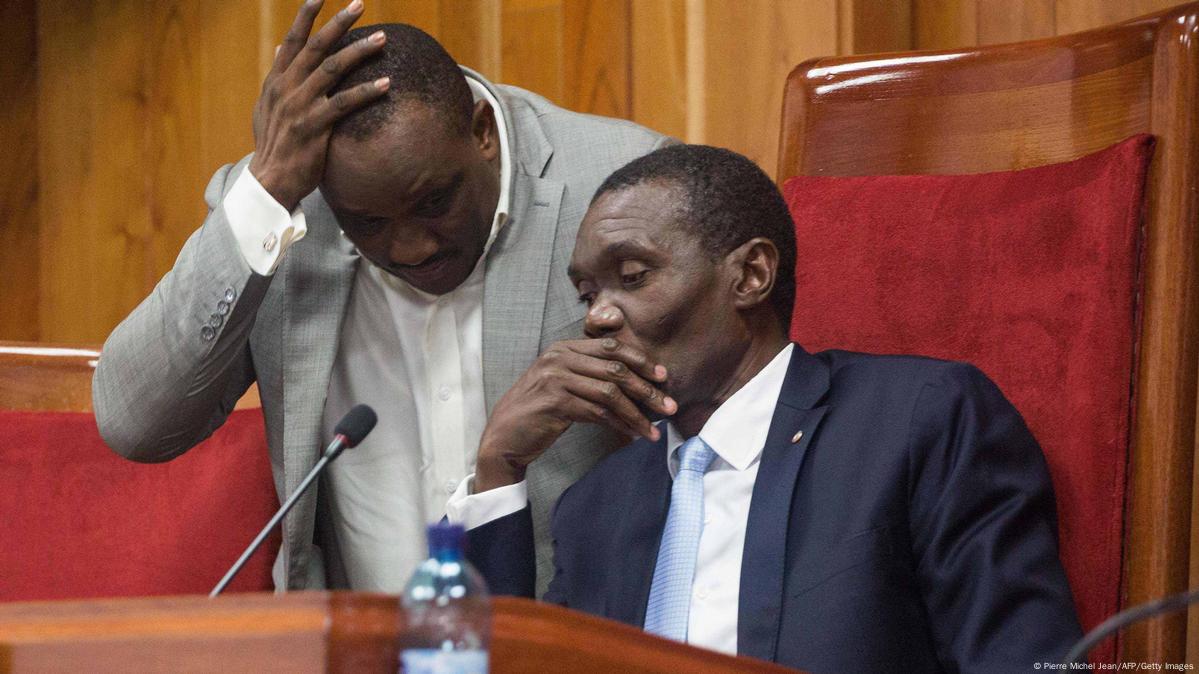 He even emphasized to Haitians that the congress would bring together various stakeholders, including representatives of the judiciary, those engaged in arriving at multiple agreements with a view to a consensual solution to the crisis bought on by the assassination of Jovenel Moise. The Haitian Senate President had also joined calls for Prime Minister Ariel Henry to resign.
The exact statement of Mr. Lambert was as follows, "Ariel Henry must resign because he has lost the trust of the country and he has failed to give results, "We need to reestablish the state's authority and restore security,"
Lambert said he believes a new transition government should be installed until elections. Henry has also often accused Lambert wants to hold power in his hands that's why he wants to oust Ariel Henry as the earliest. His fight with Henry is not hidden from anyone.
Lambert suffered sanctions from the US and Canada a few months later. The US charged Joseph Lambert and Youri Latortue with misusing their official positions to trade drugs and working with gang and criminal organizations to erode Haiti's legal system.
Read More: The treatment of Cuban refugees versus Haitian refugees by the US is the pinnacle of racism 
Clearing pathway for a smooth transition?
So, the Haitian senate President has been at loggerheads of both Henry himself and his allies. And that makes this more suspicious when you realize that the assassination attempt has taken place at a time when Henry wants to get re-elected at the earliest.
On request of Ariel Henry, UN Security Council powers including the United States accepted that Haiti's elections will be delayed until the second half of 2022 at the latest as the impoverished nation is hit by repeated crises.
The United States, the most an influential foreign player in Haiti, had earlier pushed for elections to go ahead this year to restore democratic legitimacy amid a power vacuum.
Now the time has come for Henry to seek political acceptance and so, he has already started to call for public support. But, amidst this, his opponents whom have constantly lambasted him for being politically immorale are now being hounded and attacked.
Read More: Ariel Henry plans another rigged election in Haiti 
It is an open secret that Ariel Henry wants the Presidency for himself, and he will stop at nothing to get it. The attempted assassination of the president of the Haitian Senate currently appears to be a complex riddle. Henry is being pointed at by every finger. The air will definitely clear in near future if more such attacks happens.