Tunisia is located in the Maghreb region of North Africa. Apart from its golden beaches, sunny weather, and a blend of Arab and Berber cultures, it is also known as the country of origin of the so-called Arab Spring.
After the Jasmine Revolution in Tunisia succeeded, it inspired a wave of similar protests throughout the Middle East and North Africa known as the Arab Spring. However, after more than 10 years of the Jasmine revolution, many Tunisians feel that their high expectations following the 2011 popular revolution have not been realized as the country has plunged into a political crisis that is worsening along with a dismal economy.
The Jasmine Revolution
The Jasmine Revolution started after Tarek el-Tayeb Mohamed Bouazizi a Tunisian street seller set himself on fire on December 17, 2010, in Tunisia. This act of self-immolation was carried out to protest the confiscation of his goods and the humiliation he was subjected to by a municipal official. Eventually, the Jasmine Revolution turned into a popular movement known as the "Arab Spring" that demanded the uprooting of the dictatorial regimes. Furthermore, the revolution gained popularity as it protested against corruption, poverty, and political repression. The spillover effect of the revolution was the overthrow of then-President Zine El Abidine Ben Ali's 23-year authoritarian reign.
Post-Jasmine Revolution
In October 2011, Tunisia's first free elections saw the Islamist group Ennahda win 89 of 217 seats in a new assembly and formed a coalition with secular parties to plan a new constitution. However, soon polarization emerged between Islamists and secularists, particularly over issues like women's rights, as Ennahda pledged to keep Islamic law out of the new constitution.
The year 2012, too, witnessed violent demonstrations over economic grievances, inequality, and unemployment. Gradually the crisis intensified in Tunisia; in February 2013, following the assassination of prominent leftist opposition leader Chokri Belaid was assassinated. Furthermore, after mass protests and national dialogue Ennahda, the Islamist-led coalition government in Tunisia agreed to resign and ceded power to an independent transitional government in a bid to end the political crisis triggered by the killings.
Moving forward, a new constitution was established in January 2014, guaranteeing personal freedoms and rights for minorities, and splitting power between the president and the prime minister. The secular Nidaa Tounes party, led by Beji Caid Essebsi, won parliamentary elections in October and formed a coalition with Ennahda. Post-2015, along with the political crisis, the economic crisis too aggravated.
Read More: One vote against Russia turns Tunisia into a parasite nation deriving aid from US
Economic Situation
The economy too, experienced a crisis point as the trade deficit soared and the currency slid. Its GDP growth declined to 1.7 percent on average between 2011 and 2019. According to the World Bank, public debt as of 2020 was 70 percent above GDP. Further, Tunisians have long relied on the state as a provider of jobs and subsidized goods and services, creating an unsustainable economic imbalance.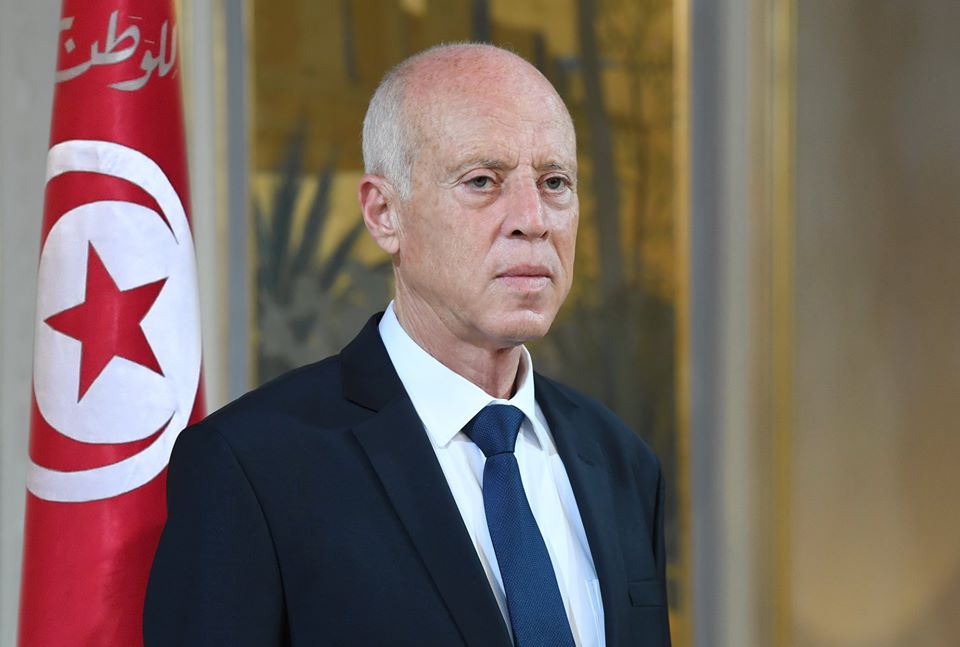 Additionally, the Covid-19 pandemic and the Ukraine war have only exacerbated socio-economic vulnerabilities. Rising commodity prices have pushed the trade deficit to widen by 61 percent in the first eight months of 2022, reaching 11.6 percent of GDP. The political and economic crisis has given rise to hopelessness among Tunisians.
Read More: The Tunisia model of eradicating radical Islam needs to be replicated by every country on the planet
Current scenario
Voters had increasingly grown dissatisfied with the major political parties and elected a deeply fractured parliament in October 2019 elections, where Ennahda won  most seats but it fell far short of the majority,  required to form a government.  Kais Saied, a conservative scholar with no prior political experience, was then elected president after a week.
However, after ten years of the Jasmine revolution, Kais Saied's actions have raised doubts if Tunisia's transition to real democracy has succeeded or not. Especially when, its President has also cemented his grip over the judiciary with a decree that lets him dismiss judges or block their promotion, helping consolidate his power after he seized executive authority.
Saied had also put a new constitution to a referendum which sought to formalize many of the powers he had assumed over previous months and reduce the role of Tunisia's parliament, as it provides for few checks to the President's powers,  further weakening Tunisia's democracy and reversing many of the Tunisian people's hard-won gains since 2011.
Apart from the political crisis, the economy of the country is failing and recently with growing hopelessness and despair,  thousands of protesters have marched against the seizure of near-total power by the Tunisian President, Kais Saied thereby demanding for him to step down.
It is, therefore, ironic that Tunisia which is often held up as the sole success story of the Arab spring, has witnessed such turmoil and many of the revolutionary goals still remain unfulfilled.